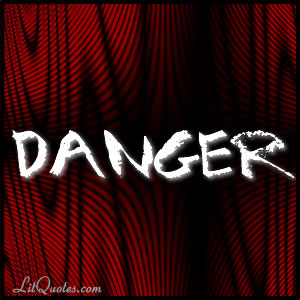 Fear of danger is ten thousand times more terrifying than danger itself. ~ Robinson Crusoe by Daniel Defoe
"You have plenty of courage, I am sure," answered Oz. "All you need is confidence in yourself. There is no living thing that is not afraid when it faces danger. The true courage is in facing danger when you are afraid, and that kind of courage you have in plenty." ~ The Wonderful Wizard of Oz by L. Frank Baum
"Do you know anything on earth which has not a dangerous side if it is mishandled and exaggerated? " ~ The Land of Mist by Sir Arthur Conan Doyle
It is in the uncompromisingness with which dogma is held and not in the dogma or want of dogma that the danger lies. ~ The Way of All Flesh by Samuel Butler
By this, he seemed to mean, not only that the most reliable and useful courage was that which arises from the fair estimation of the encountered peril, but that an utterly fearless man is a far more dangerous comrade than a coward. ~ Moby Dick by Herman Melville
A man will tell you that he has worked in a mine for forty years unhurt by an accident as a reason why he should apprehend no danger, though the roof is beginning to sink. ~ Silas Marner by George Eliot
More Danger Quotes from Literature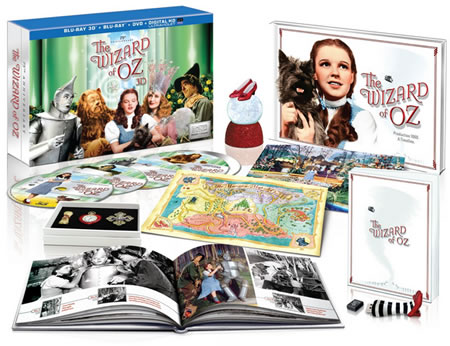 If you're a fan of The Wonderful Wizard of Oz by L. Frank Baum, then this is for you!  The Wizard of Oz: 75th Anniversary Limited Collector's Edition is here and it has a lot of special features for the collector of all things Oz.
Hours of extra content including: 
-Sing-a-long feature with the film
-Complete Magic Cloak of Oz silent shorts (60 min)
-All-New Feature Length Documentary The Making of the Wonderful Wizard of Oz
-The Dreamer of Oz TV Special (101 min)
-Munchkins at the Hollywood Walk of Fame Featurette (20 min)
-Patchwork Girl of Oz (60 min)
-6 hr. MGM Documentary When the Lion Roars (exclusive to Blu-Ray)
…and more

Exclusive Promotional Items:

-52 pg Hardcover Photo Book
-Ruby Slippers Sparkle Globe
-Collectible Award Pin Set by The Noble Collection
-Journal
-Frameable Map of Oz

Amazon exclusive Promotional Item:

-4 GB "Wicked Witch of the East" flash drive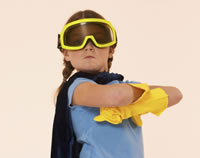 Whether it's the reality of Monday morning or something more serious, we all need a bit of courage now and again.   These quotes from literature might help.
"Come when they may, they shall not find us skulking and hiding, as if we feared to take our portion of the light of day, and left it all to them." ~ Barnaby Rudge by Charles Dickens
"You have plenty of courage, I am sure," answered Oz. "All you need is confidence in yourself. There is no living thing that is not afraid when it faces danger. The true courage is in facing danger when you are afraid, and that kind of courage you have in plenty." ~ The Wonderful Wizard of Oz by L. Frank Baum
"Cowards die many times before their deaths; the valiant never taste of death but once." ~ Julius Caesar by William Shakespeare
"I think that you know me well enough, Watson, to understand that I am by no means a nervous man. At the same time, it is stupidity rather than courage to refuse to recognize danger when it is close upon you." ~ The Final Problem by Sir Arthur Conan Doyle
By this, he seemed to mean, not only that the most reliable and useful courage was that which arises from the fair estimation of the encountered peril, but that an utterly fearless man is a far more dangerous comrade than a coward. ~ Moby Dick by Herman Melville
I don't know if I can wait until March of 2013. What am I talking about? That's the release date for Oz: The Great and Powerful. The movie is based, of course, on the characters from L. Frank Baum's The Wonderful Wizard of Oz.
The movie is a a prequel to the happenings in The Wonderful Wizard of Oz. So don't expect to see Dorothy and Toto. Instead, Oz: The Great and Powerful tells how a man came to the land Oz and became the Wizard.
Quotes from The Wonderful Wizard of Oz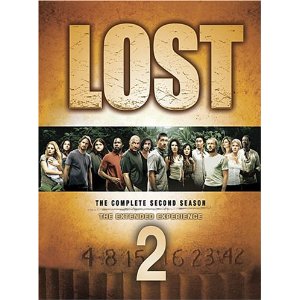 Lost – Season Two, just like all the other seasons,  is filled with so many literary allusions that it's hard to keep track.   In this season:
Ben makes his first appearance claiming to be Henry Gale.  The name is from Dorothy's uncle in the Wizard of Oz series by L. Frank Baum.   Interestingly enough the last name of Gale is not used in the most famous book in the series, The Wonderful Wizard of Oz.
In a major plot point, an orientation video (located on a shelf behind The Turn of the Screw by Henry James) reveals much about the hatch and the Dharma Initiative.
Desmond shows fine taste in literature by saying that Our Mutual Friend by Charles Dickens, my favorite Dickens novel, will be the last book that he ever reads.