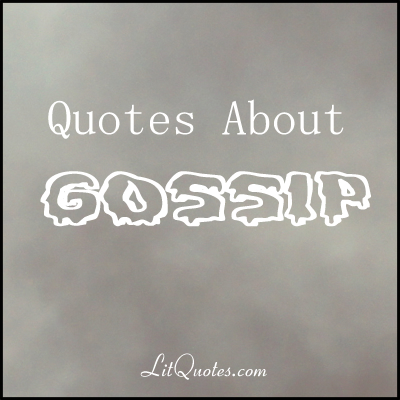 "My own business always bores me to death. I prefer other people's." ~ Lady Windermere's Fan by Oscar Wilde
"Gossip is never fatal, Georgie," he said, "until it is denied." ~ The Magnificent Ambersons by Booth Tarkington
Grace Stepney's mind was like a kind of moral fly-paper, to which the buzzing items of gossip were drawn by a fatal attraction, and where they hung fast in the toils of an inexorable memory. ~ The House of Mirth by Edith Wharton
There was a lady at Santarem–but my lips are sealed. It is the part of a gallant man to say nothing, though he may indicate that he could say a great deal. ~ The Crime of The Brigadier by Sir Arthur Conan Doyle
The talked-about is always the last to hear the talk. ~ Saint's Progress by John Galsworthy
There are two things that will be believed of any man whatsoever, and one of them is that he has taken to drink. ~ Penrod by Booth Tarkington
"There is only one thing in the world worse than being talked about, and that is not being talked about." ~ The Picture of Dorian Gray by Oscar Wilde
"History is merely gossip. But scandal is gossip made tedious by morality." ~ Lady Windermere's Fan by Oscar Wilde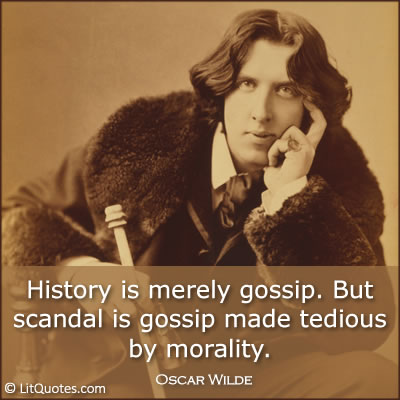 "Experience is the name every one gives to their mistakes." ~ Lady Windermere's Fan by Oscar Wilde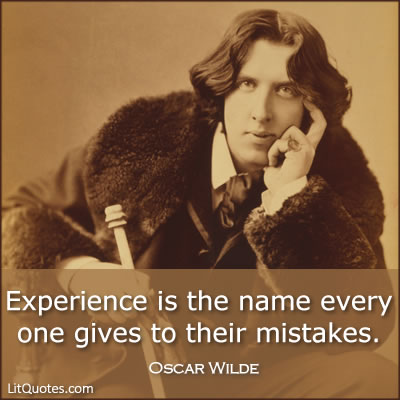 "It is absurd to divide people into good and bad. People are either charming or tedious." ~ Lady Windermere's Fan by Oscar Wilde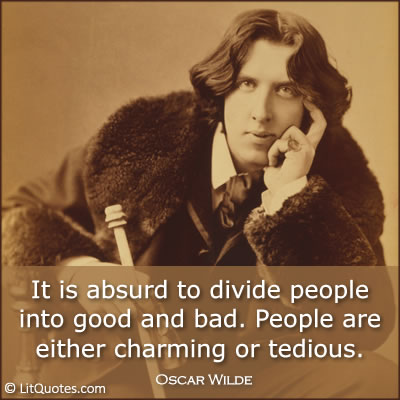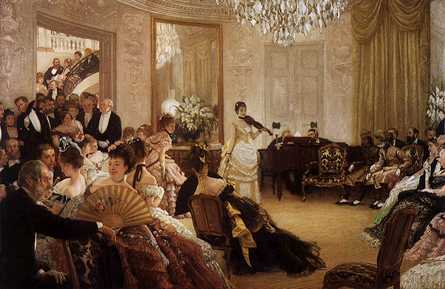 He lived alone, and, so to speak, outside of every social relation; and as he knew that in this world account must be taken of friction, and that friction retards, he never rubbed against anybody. ~ Around the World in 80 Days by Jules Verne
"This looks like one of those unwelcome social summonses which call upon a man either to be bored or to lie." ~ The Adventure of the Noble Bachelor by Sir Arthur Conan Doyle
There are moments when one has to choose between living one's own life, fully, entirely, completely – or dragging out some false, shallow, degrading existence that the world in its hypocrisy demands. ~ Lady Windermere's Fan by Oscar Wilde
"It saves trouble to be conventional, for you're not always explaining things." ~ Old Rose and Silver by Myrtle Reed
Few people can resist doing what is universally expected of them. This invisible pressure is more difficult to stand against than individual tyranny. ~ That Fortune by Charles Dudley Warner
See More Society Quotes from Literature
Yesterday we added experience quotes as a topic.  Here are five of my favorites from the collection.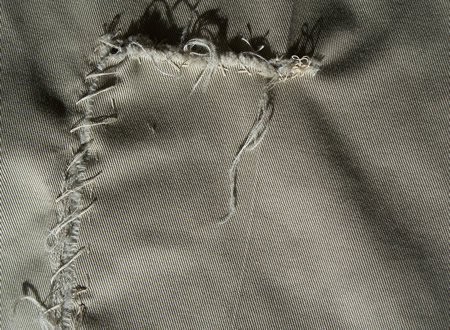 "Experience is the name every one gives to their mistakes." ~ Lady Windermere's Fan by Oscar Wilde
"Thanks to his constant habit of shaking the bottle in which life handed him the wine of experience, he presently found the taste of the lees rising as usual into his draught." ~ The Ambassadors by Henry James
How is it that the poets have said so many fine things about our first love, so few about our later love? Are their first poems their best? Or are not those the best which come from their fuller thought, their larger experience, their deeper-rooted affections? ~ Adam Bede by George Eliot
A moment's insight is sometimes worth a life's experience. ~ The Professor at the Breakfast Table by Oliver Wendell Holmes, Sr.
"No, I am not at all cynical, I have merely got experience, which, however, is very much the same thing." ~ Lord Arthur Savile's Crime by Oscar Wilde
See Entire Experience Quote Collection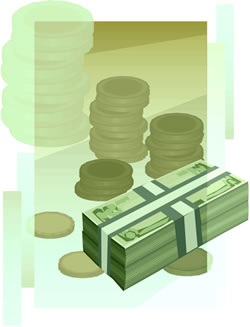 Here are ten quotes from literature about money.
"Simple, generous goodness is the best capital to found the business of this life upon. It lasts when fame and money fail, and is the only riches we can take out of this world with us." ~  Little Men by Louisa May Alcott
But the Law is still, in certain inevitable cases, the pre-engaged servant of the long purse. ~ The Woman in White by Wilkie Collins
"Life and money both behave like loose quicksilver in a nest of cracks. And when they're gone we can't tell where–or what the devil we did with 'em!" ~ The Magnificent Ambersons by Booth Tarkington
Put not your trust in money, but put your money in trust. ~  The Autocrat of the Breakfast Table by Oliver Wendell Holmes, Sr.
"Rich folks may ride on camels, but it an't so easy for 'em to see out of a needle's eye. That is my comfort, and I hope I knows it." ~  Martin Chuzzlewit by Charles Dickens
"Look at that sea, girls–all silver and shadow and vision of things not seen. We couldn't enjoy its loveliness any more if we had millions of dollars and ropes of diamonds." ~ Anne of Green Gables by Lucy Maud Montgomery
"Remuneration! O, that's the Latin word for three farthings." ~ Love's Labour's Lost by William Shakespeare
"Better spend an extra hundred or two on your son's education, than leave it him in your will." ~ The Mill on the Floss by George Eliot
"Money pads the edges of things." ~  Howards End by E. M. Forster
"Ah, nowadays we are all of us so hard up, that the only pleasant things to pay are compliments. They're the only things we can pay." ~ Lady Windermere's Fan by Oscar Wilde

I added more quotes Oscar Wilde quotes to the site today.  The quotes are from Lady Windermere's Fan, An Ideal Husband and The Picture of Dorian Gray. I've got a few of my favorites below.
Remember, if you have a quote that you'd like to see in the collection, please feel free to submit a quote.
We are all in the gutter, but some of us are looking at the stars. ~ Lady Windermere's Fan by Oscar Wilde
"My own business always bores me to death. I prefer other people's." ~ Lady Windermere's Fan by Oscar Wilde
"Even you are not rich enough, Sir Robert, to buy back your past. No man is." ~ An Ideal Husband by Oscar Wilde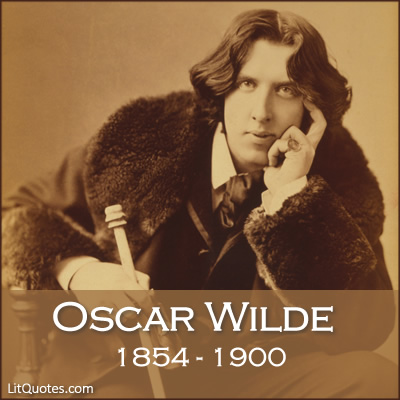 What you Probably Know
Oscar Wilde was an Irish author, playwright and poet. He's remembered for his novel, The Picture of Dorian Gray as well was other works. After writing in different forms throughout the 1880s, he became one of London's most popular playwrights in the early 1890s.  He was born on October 16, 1854 in Dublin.  He died on November 30, 1900 in Paris.
His full name was Oscar Fingal O'Flahertie Wills Wilde.
His father, William Wilde, was an acclaimed doctor.  He was knighted for his work as medical adviser for the Irish censuses.  William Wilde founded St. Mark's Ophthalmic Hospital to treat the city's poor.
An early romantic interest of Oscar Wilde was Florence Balcombe.  She eventually became the wife of Bram Stoker, the author of Dracula.
In 1882 Wilde began a lecture tour of North America. The subject was Aestheticism, a movement that celebrated beauty and art.   During the tour Wilde meet with some of the leading American literary figures of the day, including Henry Longfellow, Oliver Wendell Holmes and Walt Whitman.
Wilde  married Constance Lloyd on May 29, 1884.  The couple had two sons, Cyril and Vyvyan.
In 1891 Wilde met Lord Alfred Douglas.   They became lovers.  Alfred's father was  John Douglas, 9th Marquess of Queensberry.  The elder Douglas did not approve of his son's relationship.  Feuding between John Douglas and Wilde eventually led to Wilde being convicted of "gross indecency" for homosexual acts.  Wilde was sentenced to  two years of hard labor.
Despite Wilde's preference for men and the social scandal caused by his trial and imprisonment, Wilde and his wife never divorced.  However Constance did change her and her sons' last name to Holland.
After his release from prison in 1897 Wilde left England and  moved to France.  He stayed there until his death.
Wilde wrote plays and short stories, but only one novel.  His only novel is The Picture of Dorian Gray.
Wilde died of meningitis on November 30, 1900. He was only 46 years old.
Novel by Oscar Wilde
The Picture of Dorian Gray (1890)
Partial List of Short Stories by Oscar Wilde
Lord Arthur Savile's Crime and Other Stories (1891) Including The Canterville Ghost first published in periodical form in 1887.
Partial List of Plays by Oscar Wilde
The Duchess of Padua (1883)
Lady Windermere's Fan (1892)
A Woman of No Importance (1893)
An Ideal Husband (1895)
The Importance of Being Earnest (1895)