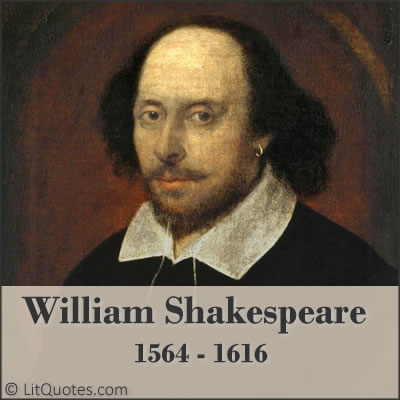 William Shakespeare was an English poet, playwright and actor.  His plays have been translated into every major living language and are performed more often than those of any other playwright.
Shakespeare was baptised on April 26, 1564 and died on April 23, 1616.  While his exact date of birth is unknown, historians believe it to be April 23, 1564.
At the age of 18, Shakespeare married Anne Hathaway.  They had three children: Susanna, and twins Hamnet and Judith. Sometime between 1585 and 1592, Shakespeare began a career in London as an actor, writer, and part-owner of a theatrical company called the Lord Chamberlain's Men.  The company later changed its name to the King's Men.
It's believed that in 1613 Shakespeare retired to Stratford.  He died there three years later.
There are few records of Shakespeare's private life.  That's lead to much speculation about his physical appearance, sexuality, religious beliefs and the authenticity of works attributed to him.
William Shakespeare at Amazon.com
Comedies by William Shakespeare
Histories by William Shakespeare
Tragedies by William Shakespeare
Partial List of Poems by William Shakespeare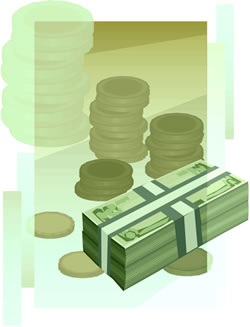 Here are ten quotes from literature about money.
"Simple, generous goodness is the best capital to found the business of this life upon. It lasts when fame and money fail, and is the only riches we can take out of this world with us." ~  Little Men by Louisa May Alcott
But the Law is still, in certain inevitable cases, the pre-engaged servant of the long purse. ~ The Woman in White by Wilkie Collins
"Life and money both behave like loose quicksilver in a nest of cracks. And when they're gone we can't tell where–or what the devil we did with 'em!" ~ The Magnificent Ambersons by Booth Tarkington
Put not your trust in money, but put your money in trust. ~  The Autocrat of the Breakfast Table by Oliver Wendell Holmes, Sr.
"Rich folks may ride on camels, but it an't so easy for 'em to see out of a needle's eye. That is my comfort, and I hope I knows it." ~  Martin Chuzzlewit by Charles Dickens
"Look at that sea, girls–all silver and shadow and vision of things not seen. We couldn't enjoy its loveliness any more if we had millions of dollars and ropes of diamonds." ~ Anne of Green Gables by Lucy Maud Montgomery
"Remuneration! O, that's the Latin word for three farthings." ~ Love's Labour's Lost by William Shakespeare
"Better spend an extra hundred or two on your son's education, than leave it him in your will." ~ The Mill on the Floss by George Eliot
"Money pads the edges of things." ~  Howards End by E. M. Forster
"Ah, nowadays we are all of us so hard up, that the only pleasant things to pay are compliments. They're the only things we can pay." ~ Lady Windermere's Fan by Oscar Wilde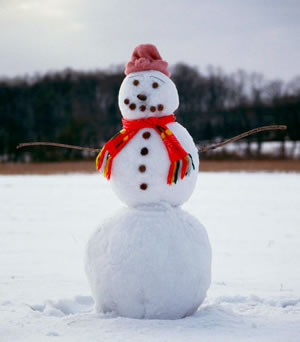 At this time of year I find myself wishing for just a bit of snow.  I miss the softly falling flakes and the quiet of a neighborhood blanketed with white.
That's the inspiration behind today's selection of snow quotes.  You can click here to see the entire collection of snow quotes.
"At Christmas I no more desire a rose
Than wish a snow in May's new-fangled shows;
But like of each thing that in season grows."
~  Love's Labour's Lost by William Shakespeare
The night was clear and frosty, all ebony of shadow and silver of snowy slope; big stars were shining over the silent fields; here and there the dark pointed firs stood up with snow powdering their branches and the wind whistling through them. ~  Anne of Green Gables by Lucy Maud Montgomery
There are moments when Nature reveals the passion hidden beneath the careless calm of her ordinary moods–violent spring flashing white on almond-blossom through the purple clouds; a snowy, moonlit peak, with its single star, soaring up to the passionate blue; or against the flames of sunset, an old yew-tree standing dark guardian of some fiery secret. ~  The Forsyte Saga by John Galsworthy