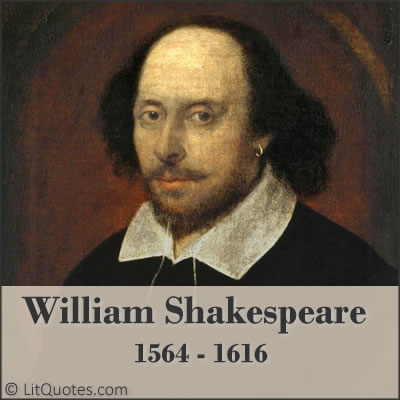 William Shakespeare was an English poet, playwright and actor.  His plays have been translated into every major living language and are performed more often than those of any other playwright.
Shakespeare was baptised on April 26, 1564 and died on April 23, 1616.  While his exact date of birth is unknown, historians believe it to be April 23, 1564.
At the age of 18, Shakespeare married Anne Hathaway.  They had three children: Susanna, and twins Hamnet and Judith. Sometime between 1585 and 1592, Shakespeare began a career in London as an actor, writer, and part-owner of a theatrical company called the Lord Chamberlain's Men.  The company later changed its name to the King's Men.
It's believed that in 1613 Shakespeare retired to Stratford.  He died there three years later.
There are few records of Shakespeare's private life.  That's lead to much speculation about his physical appearance, sexuality, religious beliefs and the authenticity of works attributed to him.
William Shakespeare at Amazon.com
Comedies by William Shakespeare
Histories by William Shakespeare
Tragedies by William Shakespeare
Partial List of Poems by William Shakespeare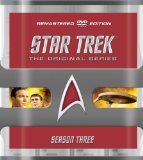 I recently watched an episode of classic Star Trek from season three entitled All Our Yesterdays.  It turns out that the title of the episode is from Macbeth.
"There would have been a time for such a word. To-morrow, and to-morrow, and to-morrow, creeps in this petty pace from day to day, to the last syllable of recorded time; And all our yesterdays have lighted fools The way to dusty death. Out, out, brief candle! Life's but a walking shadow; a poor player, that struts and frets his hour upon the stage, and then is heard no more: it is a tale told by an idiot, full of sound and fury, signifying nothing." ~ Macbeth by William Shakespeare
That's not the only reference to Shakespeare in this season.  The plot of Elaan of Troyius will be familiar to people who know of The Taming of the Shrew.  Whom Gods Destroy features a character that quotes from Shakespeare's Sonnet 18.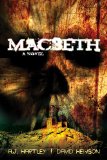 Shakespeare fans will be interested in today's Kindle Daily Deal.  The Kindle version of Macbeth: A Novel is available for less than the cost of a latte.
This is not your parents' Macbeth or the one you read in high-school English class. A dark and bloody tale of a Scottish lord and his beloved wife, Macbeth: A Novel hurtles toward readers in gripping contemporary prose, thanks to novelists David Hewson and A. J. Hartley.

Set in eleventh-century Scotland, Macbeth: A Novel is rich with ancient clans battling fiercely against one another and against the foreign marauders raiding their borders. Macbeth, Lord of Moray, and his wife, Skena, are loyal patriots, willing to kill or be killed to protect the Scottish kingdom. Yet the greatest danger to their beloved homeland is proving to be the king himself, Duncan, whose corrupt, bloody reign threatens to destroy the country. After Macbeth meets a trio of witches, the frustrated hero begins to think that perhaps Scotland needs a new king—him. But what begins as a plan fueled by the best of intentions soon spirals into murder, treachery, and personal collapse. In the language of today's fast-paced thrillers, Hewson and Hartley create an electrifying tapestry out of Shakespeare's tale, relaunching two of the most powerful characters ever created.
You might want to bookmark the Kindle Daily Deal. You never know what they'll have.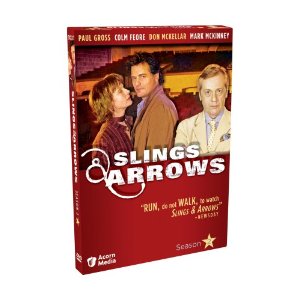 Season One of Slings & Arrows dealt with a production of Hamlet.  The second season of Slings & Arrows takes on the dreaded Macbeth.  Along the way the characters face  issues as diverse as love, death, middle age and tax audits.
What can I tell you?  It's smart.  It's funny.  I enjoyed it immensely.
"There would have been a time for such a word. To-morrow, and to-morrow, and to-morrow, creeps in this petty pace from day to day, to the last syllable of recorded time; And all our yesterdays have lighted fools The way to dusty death. Out, out, brief candle! Life's but a walking shadow; a poor player, that struts and frets his hour upon the stage, and then is heard no more: it is a tale told by an idiot, full of sound and fury, signifying nothing." – Macbeth by William Shakespeare