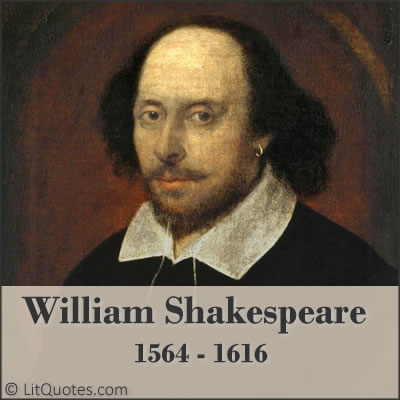 William Shakespeare was an English poet, playwright and actor.  His plays have been translated into every major living language and are performed more often than those of any other playwright.
Shakespeare was baptised on April 26, 1564 and died on April 23, 1616.  While his exact date of birth is unknown, historians believe it to be April 23, 1564.
At the age of 18, Shakespeare married Anne Hathaway.  They had three children: Susanna, and twins Hamnet and Judith. Sometime between 1585 and 1592, Shakespeare began a career in London as an actor, writer, and part-owner of a theatrical company called the Lord Chamberlain's Men.  The company later changed its name to the King's Men.
It's believed that in 1613 Shakespeare retired to Stratford.  He died there three years later.
There are few records of Shakespeare's private life.  That's lead to much speculation about his physical appearance, sexuality, religious beliefs and the authenticity of works attributed to him.
William Shakespeare at Amazon.com
Comedies by William Shakespeare
Histories by William Shakespeare
Tragedies by William Shakespeare
Partial List of Poems by William Shakespeare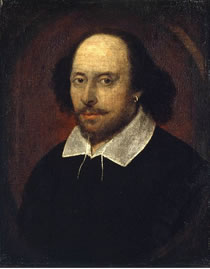 Yes, it's true.  Joss Whedon, the creator of Buffy the Vampire Slayer and Firefly is working on a version of Shakespeare's Much Ado About Nothing. Here's part of the the press release from the movie's website:
Santa Monica, CA (October 24th, 2011)

Bellwether Pictures proudly announces the completion of principal photography on MUCH ADO ABOUT NOTHING, a modern version of Shakespeare's classic comedy adapted and directed by Joss Whedon (Marvel's upcoming THE AVENGERS, "Dr. Horrible's Sing-Along Blog"). Filmed in just 12 days entirely on location in exotic Santa Monica, the film features a stellar cast of beloved (or soon to be beloved) actors – some of them veterans of Shakespearean theater, some completely new to the form. But all dedicated to the idea that this story bears retelling, that this dialogue is as fresh and intoxicating as any being written, and that the joy of working on a passion project surrounded by dear friends, admired colleagues and an atmosphere of unabashed rapture far outweighs their hilariously miniature paychecks.