A Study in Scarlet was written in 1886 by Sir Arthur Conan Doyle and published the following year.  It served as the introduction of one of the most famous characters in literature, Sherlock Holmes.
"There's the scarlet thread of murder running through the colorless skein of life, and our duty is to unravel it, and isolate it, and expose every inch of it." ~ A Study in Scarlet by Sir Arthur Conan Doyle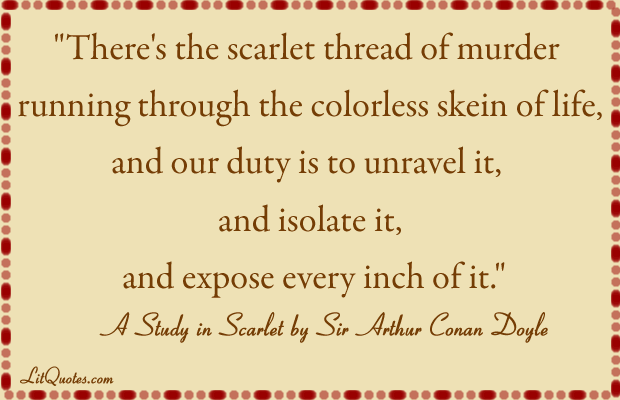 I've posted this at the LitQuotes Facebook page and the LitQuotes Twitter page in case you'd like to share the photo.