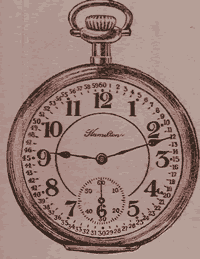 The old year is slipping away fast!  Where did the time go? Here are quotes about time from literature that may, or may not,  answer that question.
Men live their lives trapped in an eternal present, between the mists of memory and the sea of shadow that is all we know of the days to come. ~ A Dance with Dragons by George R. R. Martin
We live on a placid island of ignorance in the midst of black seas of infinity, and it was not meant that we should voyage far. ~ The Call of Cthulhu by H. P. Lovecraft
"All we have to decide is what to do with the time that is given us." ~ The Fellowship of the Ring by J. R. R. Tolkien
The very stone one kicks with one's boot will outlast Shakespeare. ~ To the Lighthouse by Virginia Woolf
"I cannot fix on the hour, or the spot, or the look, or the words, which laid the foundation. It is too long ago. I was in the middle before I knew that I had begun." ~ Pride and Prejudice by Jane Austen
You are here for but an instant, and you mustn't take yourself too seriously. ~ The Land That Time Forgot by Edgar Rice Burroughs
That which is loved may pass, but love hath no end. ~ Parables Of A Province by Gilbert Parker
Looking at these stars suddenly dwarfed my own troubles and all the gravities of terrestrial life. I thought of their unfathomable distance, and the slow inevitable drift of their movements out of the unknown past into the unknown future. ~ The Time Machine by H. G. Wells
The right time is ANY time that one is still so lucky as to have. ~ The Ambassadors by Henry James
"The past and the present are within the field of my inquiry, but what a man may do in the future is a hard question to answer." ~ The Hound of the Baskervilles by Sir Arthur Conan Doyle
More Quotes From Literature About Time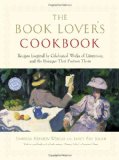 I was browsing through Amazon.com and was happily surprised to find The Book Lover's Cookbook: Recipes Inspired by Celebrated Works of Literature.  You can be sure that I've added it to my wish list!  It combines two of may favorite things, cooking and reading.
Wake up to a perfect breakfast with Mrs. Dalby's Buttermilk Scones, courtesy of James Herriot's All Things Bright and Beautiful and Ichabod's Slapjacks, as featured in Washington Irving's The Legend of Sleepy Hollow. There's homey comfort food like Connie May's Tomato Pie, created with and inspired by Connie May Fowler (Remembering Blue); Thanksgiving Spinach Casserole (Elizabeth Berg's Open House); and Amish Chicken and Dumplings (Jodi Picoult's Plain Truth) . . . Sample salads, breads, and such soul-warming soups as Nearly-a-Meal Potato Soup (Terry Kay's Shadow Song); Mr. Casaubon's Chicken Noodle Soup (George Eliot's Middlemarch); and Mrs. Leibowitz's Lentil-Vegetable Soup (Frank McCourt's Angela's Ashes) . . . After relishing appetizers and entrees, there's a dazzling array of desserts, including Carrot Pudding (Charles Dickens's A Christmas Carol); Effie Belle's Coconut Cake (Olive Ann Burns's Cold Sassy Tree); and the kids will love C.S. Lewis's Turkish Delight from The Lion, The Witch, and the Wardrobe.

Sprinkled throughout with marvelous anecdotes about writers and writing, The Book Lover's Cookbook is a culinary and literary delight, a browser's cornucopia of reading pleasure, and a true inspiration in the kitchen.
Some of the Recipes and the Books that Inspired Them
Jo's Best Omelette . . . Little Women by Louisa May Alcott
No Dieter's Delight Chicken Neapolitan . . . Thinner by Stephen King
Extra-Special Rhubarb Pie . . . The Persian Pickle Club by Sandra Dallas
Grand Feast Crab Meat Casserole . . . At Home in Mitford by Jan Karon
Persian Cucumber and Yogurt . . . House of Sand and Fog by Andre Dubus III
Tamales . . . Like Water for Chocolate by Laura Esquivel
Bev's No-Fuss Crab Cakes . . . Unnatural Exposure by Patricia Cornwell
Macaroni and Cheese . . . The Accidental Tourist by Anne Tyler
Veteran Split Pea Soup . . . The Red Badge of Courage by Stephen Crane
Alternative Carrot-Raisin-Pineapple Salad . . . Midwives by Chris Bohjalian
Summer's Day Cucumber-Tomato Sandwiches . . . Women in Love by D. H. Lawrence
Refreshing Black Cows . . . The Book of Ruth by Jane Hamilton
Dump Punch . . . Pride and Prejudice by Jane Austen
Not Violet, But Blueberry Pie . . . Charlie and the Chocolate Factory by Roald Dahl
Innocent Sweet Bread . . . The Bluest Eye by Toni Morrison
Daddy's Rich Chocolate Cake . . . Fatherhood by Bill Cosby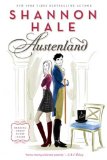 Have you heard about Austenland?  Shannon Hale, primarily known for her young adult titles, gives us the tale of a woman so enamored of the the BBC's version of Pride and Prejudice that it's hindering her own hunt for Mr. Right.  (Or should we call him Mr. Darcy?)   At any rate, the 2008 novel has been made into a movie.  The film hasn't been released yet, but it's showing at this year's Sundance Film Festival.
There's no trailer available, but here's a hilarious story about the making of the movie from Shannon Hale:



I added more quotes quotes to the site today.  The quotes are from:
Pride and Prejudice by Jane Austen
Persuasion by Jane Austen
The Secret Adversary by Agatha Christie
Ulysses by James Joyce
Remember, if you have a quote that you'd like to see in the collection, please feel free to submit a quote.
Angry people are not always wise. ~ Pride and Prejudice by Jane Austen
She prized the frank, the open-hearted, the eager character beyond all others. Warmth and enthusiasm did captivate her still. She felt that she could so much more depend upon the sincerity of those who sometimes looked or said a careless or a hasty thing, than of those whose presence of mind never varied, whose tongue never slipped. ~ Persuasion by Jane Austen
Every life is many days, day after day. We walk through ourselves, meeting robbers, ghosts, giants, old men, young men, wives, widows, brothers-in-love, but always meeting ourselves. ~ Ulysses by James Joyce
In honor of Halloween I put together this list of five classic novels that have been rewritten with a different twist.  What happens when classic literature crosses with the horror genre?  You get titles like . . . .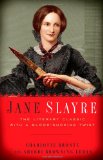 Jane Slayre, our plucky demon-slaying heroine, is a courageous orphan who spurns the detestable vampyre kin who raised her, sets out on the advice of her ghostly uncle to hone her skills as the fearless slayer she's meant to be. When she takes a job as a governess at a country estate, she falls head-over-heels for her new master, Mr. Rochester, only to discover he's hiding a violent werewolf in the attic–in the form of his first wife. Vampyres, zombies, and werewolves transform Charlotte Bronte's unforgettable masterpiece into an eerie paranormal adventure that will delight and terrify.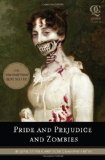 "It is a truth universally acknowledged that a zombie in possession of brains must be in want of more brains."
So begins Pride and Prejudice and Zombies, an expanded edition of the beloved Jane Austen novel featuring all-new scenes of bone-crunching zombie mayhem. As our story opens, a mysterious plague has fallen upon the quiet English village of Meryton—and the dead are returning to life! Feisty heroine Elizabeth Bennet is determined to wipe out the zombie menace, but she's soon distracted by the arrival of the haughty and arrogant Mr. Darcy. What ensues is a delightful comedy of manners with plenty of civilized sparring between the two young lovers—and even more violent sparring on the blood-soaked battlefield.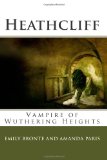 Heathcliff: Vampire of Wuthering Heights starts with a mysterious letter.  Lockwood, a law clerk in London and amateur vampire stalker, must investigate, no matter the peril to himself. Traveling into the misty moors of Yorkshire, Lockwood finds the strange owner of Wuthering Heights, Heathcliff, and becomes trapped in the evil enveloping all of Yorkshire. Driven nearly to madness by his unrequited love for Catherine Earnshaw, Heathcliff roams the moors and is transformed into one of the undead, a vampire. But when he returns to claim his beloved, he finds that she too is forever changed and cannot become one of the undead.  Heathcliff begins a cycle of madness that might satisfy his blood lust, but never his heart's desire. Now he reveals the history of carnage and revenge to his most unwilling listener and next victim…
Heaven knows, we need never be ashamed of our wolfish cravings. . . .
In Grave Expectations bristly, sensitive, and meat-hungry Pip is a robust young whelp, an orphan born under a full moon. Between hunting escaped convicts alongside zombified soldiers, trying not to become one of the hunted himself, and hiding his hairy hands from the supernaturally beautiful and haughty Estella, whose devilish moods keep him chomping at the bit, Pip is sure he will die penniless or a convict like the rest of his commonly uncommon kind.  But then a mysterious benefactor sends him to London for the finest werewolf education money can buy.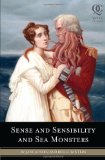 Sense and Sensibility and Sea Monsters expands the original text of the beloved Jane Austen novel with all-new scenes of giant lobsters, rampaging octopi, two-headed sea serpents, and other biological monstrosities. As our story opens, the Dashwood sisters are evicted from their childhood home and sent to live on a mysterious island full of savage creatures and dark secrets. While sensible Elinor falls in love with Edward Ferrars, her romantic sister Marianne is courted by both the handsome Willoughby and the hideous man-monster Colonel Brandon. Can the Dashwood sisters triumph over meddlesome matriarchs and unscrupulous rogues to find true love? Or will they fall prey to the tentacles that are forever snapping at their heels? This masterful portrait of Regency England blends Jane Austen's biting social commentary with ultraviolent depictions of sea monsters biting. It's survival of the fittest—and only the swiftest swimmers will find true love!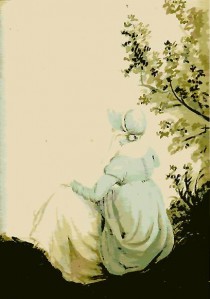 I had heard of Pride and Prejudice and Zombies before.  To be honest, I didn't really pay that much attention.  A rewrite of the Pride and Prejudice with Zombies?  I filed in my brain the same place as the ghost of Elvis and Big Foot.  Then I read the reviews.
Entertainment Weekly gave it an A-.  It made it to the top ten of the New York Times bestseller list.  The A.V. club states, "Grahame-Smith's amendments add some interest, pathos, and essential motivation to Austen's subplots."
This one could be worth a read.  In the meantime, if you want Zombie-free Jane Austen:
"Vanity and pride are different things, though the words are often used synonymously. A person may be proud without being vain. Pride relates more to our opinion of ourselves, vanity to what we would have others think of us." ~ Pride and Prejudice by Jane Austen