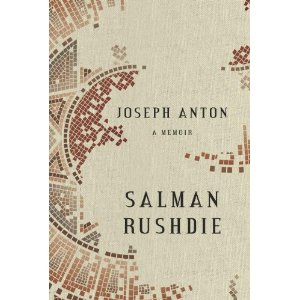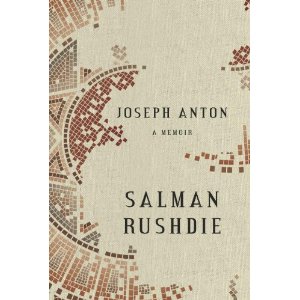 Yesterday NPR interviewed Salman Rushdie about his new memoir, Joseph Anton.   In the book Rushdie talks about the experience of living in hiding  after a fatwa was issued calling for the death of the author and anyone associated with the book's publication.
Where does the title come from?  In the interview Rushdie states:
"The police asked me to come up with a pseudonym, partly because I needed to rent properties and so on, and obviously couldn't do it in my own name," he says. "And I was asked to make it not an Indian name. And so, deprived of one nationality, I retreated into literature — which is, you could say, my other country — and chose this name from the first names of Conrad and Chekhov: Joseph Conrad, Anton Chekhov equals Joseph Anton."
The interview is fascinating.  Rushdie draws parallels between his situation and Alfred Hitchcock's film The Birds.  Not only that, he suggests  that his experience might have been a sort of foretelling of the 9/11 attacks.

More Information