This Sherlockian license plate frame is one of  the most popular item at the LitQuotes gift shop.  I know the quote is in The Adventure of Abbey Grange.  Does anyone know if it's in other Sherlock Holmes stories?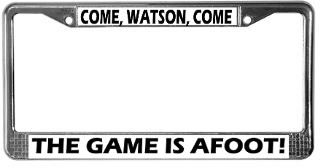 "Come, Watson, come!" he cried. The game is afoot." ~ The Adventure of Abbey Grange by Sir Arthur Conan Doyle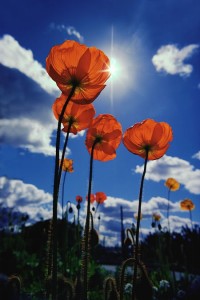 And now set in a fell and fierce fight, one of a thousand of which no chronicler has spoken and no poet sung. Through all the centuries and over all those southern waters nameless men have fought in nameless places, their sole monuments a protected coast and an unravaged country-side. ~ The White Company by Sir Arthur Conan Doyle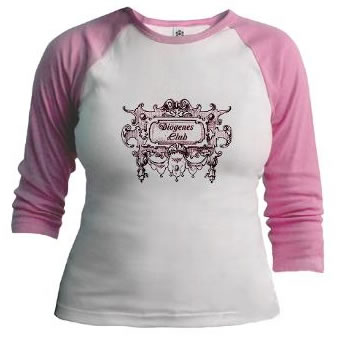 Check out the new Diogenes Club design at our gift shop.  You can find the design on shirts, note cards, bags and more.
"There are many men in London, you know, who, some from shyness, some from misanthropy, have no wish for the company of their fellows. Yet they are not averse to comfortable chairs and the latest periodicals. It is for the convenience of these that the Diogenes Club was started, and it now contains the most unsociable and unclubable men in town. No member is permitted to take the least notice of any other one. Save in the Stranger's Room, no talking is, under any circumstances, allowed, and three offences, if brought to the notice of the committee, render the talker liable to expulsion. My brother was one of the founders, and I have myself found it a very soothing atmosphere."

— The Greek Interpreter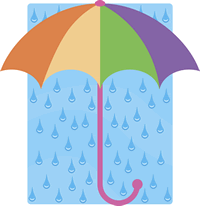 I woke up this morning to a forecast of rain.  It looks like it's going to rain through the whole weekend and the sun won't be out until Monday.  So in honor of the rainy weekend I'll probably be having, here are some quotes about rain from literature.
"Ah," said Dolly, with soothing gravity, "it's like the night and the morning, and the sleeping and the waking, and the rain and the harvest–one goes and the other comes, and we know nothing how nor where. We may strive and scrat and fend, but it's little we can do arter all–the big things come and go wi' no striving o' our'n–they do, that they do." ~ Silas Marner by George Eliot
All day the wind had screamed and the rain had beaten against the windows, so that even here in the heart of great, hand-made London we were forced to raise our minds for the instant from the routine of life and to recognise the presence of those great elemental forces which shriek at mankind through the bars of his civilisation, like untamed beasts in a cage. ~ The Five Orange Pips by Sir Arthur Conan Doyle
I wish I were not quite so lonely—and so poor. And yet I love both my loneliness and my poverty. The former makes me appreciate the companionship of the wind and rain, while the latter preserves my liver and prevents me wasting time in dancing attendance upon women. ~ The Listener by Algernon Blackwood
Love comforteth like sunshine after rain." ~ Venus and Adonis by William Shakespeare
The sky was dark and gloomy, the air was damp and raw, the streets were wet and sloppy. The smoke hung sluggishly above the chimney-tops as if it lacked the courage to rise, and the rain came slowly and doggedly down, as if it had not even the spirit to pour. ~ The Pickwick Papers by Charles Dickens
More Rain Quotes From Literature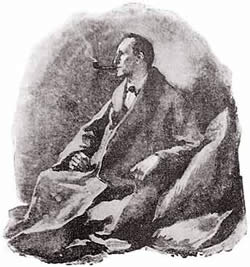 Our partner site, The Chronicles of Sir Arthur Conan Doyle, has as great quiz for the true Sherlockian.   Yes, I hear you scoff, "How hard can that be?"  Let me tell you, it's pretty challenging!  In this multiple choice game you're given the first line to 10 of the stories in The Adventures of Sherlock Holmes.  Select the title that matches the first line from the drop down menu.  I hope you enjoy The Adventures of Sherlock Holmes Matching Quiz.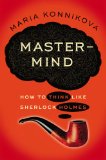 This is a book that I could really use! In Mastermind: How to Think Like Sherlock Holmes author Maria Konnikova combines the work of Sir Arthur Conan Doyle with neuroscience and psychology.  The result makes for interesting reading.  It may also show us a way that we can improve our own thinking.
For Holmes aficionados and casual readers alike, Konnikova reveals how the world's most keen-eyed detective can serve as an unparalleled guide to upgrading the mind.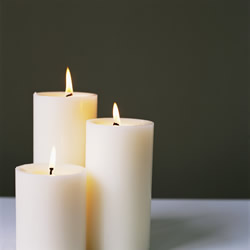 In the Destroyer's steps there spring up bright creations that defy his power, and his dark path becomes a way of light to Heaven. ~ The Old Curiosity Shop by Charles Dickens
************
"In this world you've just got to hope for the best and prepare for the worst and take whatever God sends." ~ Anne Of Avonlea by Lucy Maud Montgomery
************
There are dark shadows on the earth, but its lights are stronger in the contrast. ~ The Pickwick Papers by Charles Dickens
************
"Simple, generous goodness is the best capital to found the business of this life upon. It lasts when fame and money fail, and is the only riches we can take out of this world with us." ~ Little Men by Louisa May Alcott
************
"The world is a wheel, and it will all come round right." ~ Endymion by Benjamin Disraeli
************
"To endure is greater than to dare; to tire out hostile fortune; to be daunted by no difficulty; to keep heart when all have lost it; to go through intrigue spotless; and to forgo even ambition when the end is gained–who can say this is not greatness." ~ The Virginians by William Makepeace Thackeray
************
Men who look on nature, and their fellow-men, and cry that all is dark and gloomy, are in the right; but the sombre colours are reflections from their own jaundiced eyes and hearts. The real hues are delicate, and need a clearer vision. ~ Oliver Twist by Charles Dickens
************
Heaven knows we need never be ashamed of our tears, for they are rain upon the blinding dust of earth, overlying our hard hearts. ~ Great Expectations by Charles Dickens
************
"Love has no age, no limit; and no death." ~ The Forsyte Saga by John Galsworthy
************
Even on this small stage we have our two sides, and something might be done by throwing all one's weight on the scale of breadth, tolerance, charity, temperance, peace, and kindliness to man and beast. We can't all strike very big blows, and even the little ones count for something. ~ The Stark Munro Letters by Sir Arthur Conan Doyle
************
I believe that this life is not all; neither the beginning nor the end. I believe while I tremble; I trust while I weep. ~ Villette by Charlotte Bronte
************
"I have read in your face, as plain as if it was a book, that but for some trouble and sorrow we should never know half the good there is about us." ~ The Haunted Man by Charles Dickens
************
Inspirational Quotes from Literature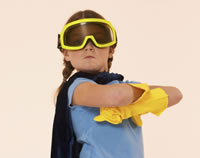 Whether it's the reality of Monday morning or something more serious, we all need a bit of courage now and again.   These quotes from literature might help.
"Come when they may, they shall not find us skulking and hiding, as if we feared to take our portion of the light of day, and left it all to them." ~ Barnaby Rudge by Charles Dickens
"You have plenty of courage, I am sure," answered Oz. "All you need is confidence in yourself. There is no living thing that is not afraid when it faces danger. The true courage is in facing danger when you are afraid, and that kind of courage you have in plenty." ~ The Wonderful Wizard of Oz by L. Frank Baum
"Cowards die many times before their deaths; the valiant never taste of death but once." ~ Julius Caesar by William Shakespeare
"I think that you know me well enough, Watson, to understand that I am by no means a nervous man. At the same time, it is stupidity rather than courage to refuse to recognize danger when it is close upon you." ~ The Final Problem by Sir Arthur Conan Doyle
By this, he seemed to mean, not only that the most reliable and useful courage was that which arises from the fair estimation of the encountered peril, but that an utterly fearless man is a far more dangerous comrade than a coward. ~ Moby Dick by Herman Melville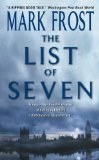 Looking for a good book to read over the weekend?  Check out List of Seven by Mark Frost.  Frost, a co-creator of the Twin Peaks television series, brings us an entertaining mystery featuring a young Arthur Conan Doyle.   The novel opens in London of 1884 when things go horribly wrong at a seance.  To solve the mystery, Conan Doyle joins forces with special agent Jack Sparks.  Together they pursue a deadly group of Victorian Satanists known as the Dark Brotherhood.
Here's what one reader had to say . . .
There are books that are OK, books you like, books you love, and then there a another whole class of very special uber-books that you flat-out enjoy, devour every page, and feel devastated when they are finished.