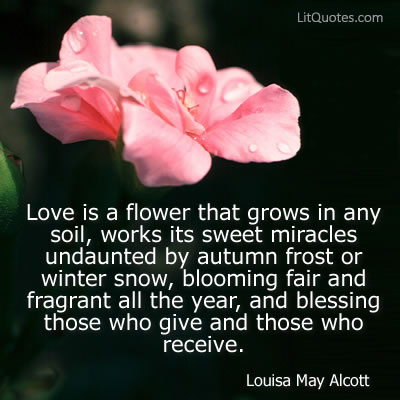 Love is a flower that grows in any soil, works its sweet miracles undaunted by autumn frost or winter snow, blooming fair and fragrant all the year, and blessing those who give and those who receive. ~ Little Men by Louisa May Alcott
Here's a quote photo to share with friends and family.  I've posted it on the LitQuotes Facebook page for easier sharing. It's also on the LitQuotes Pinterest page.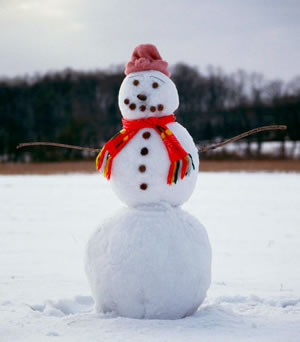 At this time of year I find myself wishing for just a bit of snow.  I miss the softly falling flakes and the quiet of a neighborhood blanketed with white.
That's the inspiration behind today's selection of snow quotes.  You can click here to see the entire collection of snow quotes.
"At Christmas I no more desire a rose
Than wish a snow in May's new-fangled shows;
But like of each thing that in season grows."
~  Love's Labour's Lost by William Shakespeare
The night was clear and frosty, all ebony of shadow and silver of snowy slope; big stars were shining over the silent fields; here and there the dark pointed firs stood up with snow powdering their branches and the wind whistling through them. ~  Anne of Green Gables by Lucy Maud Montgomery
There are moments when Nature reveals the passion hidden beneath the careless calm of her ordinary moods–violent spring flashing white on almond-blossom through the purple clouds; a snowy, moonlit peak, with its single star, soaring up to the passionate blue; or against the flames of sunset, an old yew-tree standing dark guardian of some fiery secret. ~  The Forsyte Saga by John Galsworthy