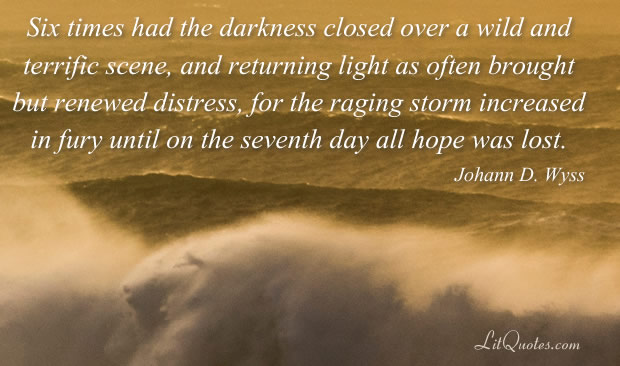 For many days we had been tempest-tossed. Six times had the darkness closed over a wild and terrific scene, and returning light as often brought but renewed distress, for the raging storm increased in fury until on the seventh day all hope was lost. ~ The Swiss Family Robinson by Johann D. Wyss
Photo by Payton Bissell on Unsplash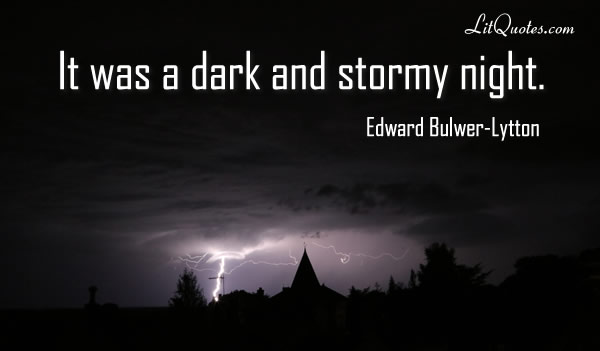 It was a dark and stormy night; the rain fell in torrents, except at occasional intervals, when it was checked by a violent gust of wind which swept up the streets (for it is in London that our scene lies), rattling along the house-tops, and fiercely agitating the scanty flame of the lamps that struggled against the darkness. ~ Paul Clifford by Edward Bulwer-Lytton
Yes, this is that quote, the often quoted dark and stormy night quote.
Photo by Manolo Chrétien on Unsplash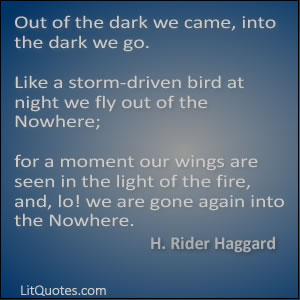 Out of the dark we came, into the dark we go. Like a storm-driven bird at night we fly out of the Nowhere; for a moment our wings are seen in the light of the fire, and, lo! we are gone again into the Nowhere. ~ King Solomon's Mines by H. Rider Haggard
I've posted this at the LitQuotes Facebook page and the LitQuotes Twitter page in case you'd like to share the photo.
"I'm not afraid of storms, for I'm learning how to sail my ship." ~ Little Women by Louisa May Alcott
I've posted this on the LitQuotes Facebook page as well as the LitQuotes Google Plus page for easier sharing.