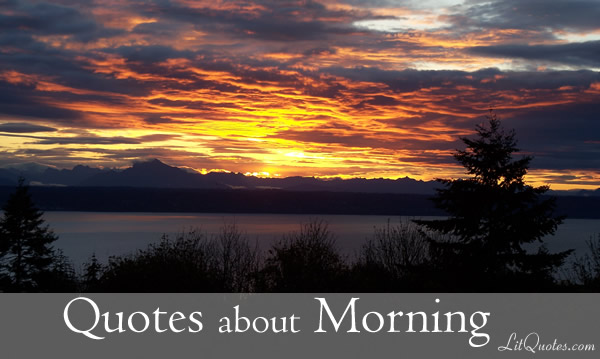 The sun comes out, a golden huzzar, from his tent, flashing his helm on the world. ~ The Confidence-Man by Herman Melville
The longest way must have its close,—the gloomiest night will wear on to a morning. ~ Uncle Tom's Cabin by Harriet Beecher Stowe
Saturday morning was come, and all the summer world was bright and fresh, and brimming with life. There was a song in every heart; and if the heart was young the music issued at the lips. There was cheer in every face and a spring in every step. ~ The Adventures of Tom Sawyer by Mark Twain
Morning made a considerable difference in my general prospect of Life, and brightened it so much that it scarcely seemed the same. ~ Great Expectations by Charles Dickens
"I like breakfast-time better than any other moment in the day," said Mr. Irwine. "No dust has settled on one's mind then, and it presents a clear mirror to the rays of things." ~ Adam Bede by George Eliot
Rays from the sunrise drew forth the buds and stretched them into long stalks, lifted up sap in noiseless streams, opened petals, and sucked out scents in invisible jets and breathings. ~ Tess of the D'Urbervilles by Thomas Hardy
From the east to the west sped the angels of the Dawn, from sea to sea, from mountain-top to mountain-top, scattering light with both their hands. ~ She by H. Rider Haggard
No man knows till he has suffered from the night how sweet and dear to his heart and eye the morning can be. ~ Dracula by Bram Stoker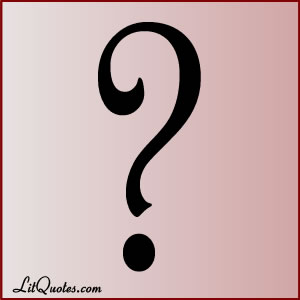 Have you ever thought about questions?  Questions are very, very important.  Without questions we'd have no answers.
Those are my thoughts on questions.  Now here are five quotes from literature about questions:
There are no ugly questions except those clothed in condescension. ~ East of Eden by John Steinbeck
Aunt Polly asked him questions that were full of guile, and very deep—for she wanted to trap him into damaging revealments. Like many other simple-hearted souls, it was her pet vanity to believe she was endowed with a talent for dark and mysterious diplomacy, and she loved to contemplate her most transparent devices as marvels of low cunning. ~ The Adventures of Tom Sawyer by Mark Twain
"What is any public question but a conglomeration of private interests?" ~ The Warden by Anthony Trollope
"Questions are never indiscreet. Answers sometimes are." ~ An Ideal Husband by Oscar Wilde
"I feel very strongly about putting questions; it partakes too much of the style of the day of judgment." ~ The Strange Case of Dr. Jekyll and Mr. Hyde by Robert Louis Stevenson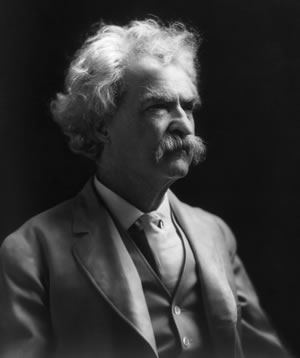 1 – Mark Twain, whose real name was Samuel Langhorne Clemens, was born on November 30th 1835. He died on April 21st, 1910.
2 – For a time he worked as a riverboat pilot on the Mississippi River. He also worked as a newspaper journalist and a miner before he turned to writing fiction.
3 – While he was well paid as a writer, he was plagued with financial problems. One of his biggest problems was bad investments. He lost a lot of money with his investment in Paige Compositor, a mechanical typesetter. Twain eventually declared bankruptcy. However later he paid back all of his creditors.
4 – He married Olivia Landon in 1870. They remained together until her death in 1904. They had four children.
5 – Twain was born shortly after a visit by Halley's Comet. He told people that he would "go out with it" as well. Here's a quote from Twain in 1909.
I came in with Halley's Comet in 1835. It is coming again next year, and I expect to go out with it. It will be the greatest disappointment of my life if I don't go out with Halley's Comet. The Almighty has said, no doubt: 'Now here are these two unaccountable freaks; they came in together, they must go out together'.
Twain predicted correctly. He died the day after the comet's return.
Novels by Mark Twain
The Gilded Age: A Tale of Today
The Adventures of Tom Sawyer
The Prince and the Pauper
Adventures of Huckleberry Finn
A Connecticut Yankee in King Arthur's Court
The American Claimant
The Tragedy of Pudd'nhead Wilson
Tom Sawyer Abroad
Personal Recollections of Joan of Arc
Tom Sawyer, Detective
The Mysterious Stranger (published posthumously)
More about Mark Twain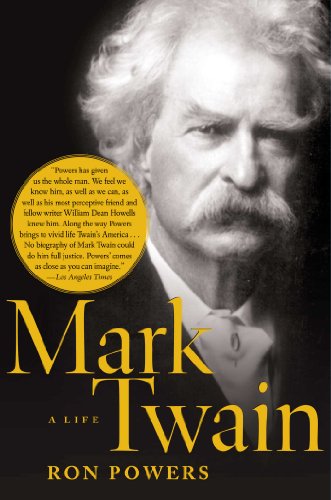 Check out the Kindle version of Mark Twain: A Life
 :
 In Mark Twain, Ron Powers consummates years of thought and research with a tour de force on the life of our culture's founding father, re-creating the 19th century's vital landscapes and tumultuous events while restoring the human being at their center. He offers Sam Clemens as he lived, breathed, and wrote — drawing heavily on the preserved viewpoints of the people who knew him best (especially the great William Dean Howells, his most admiring friend and literary co-conspirator), and on the annals of the American 19th century that he helped shape. Powers's prose rivals Mark Twain's own in its blend of humor, telling detail, and flights of lyricism. With the assistance of the Mark Twain Project at Berkeley, he has been able to draw on thousands of letters and notebook entries, many only recently discovered.
Nothing so needs reforming as other people's habits. ~ The Tragedy of Pudd'nhead Wilson by Mark Twain
Now he found out a new thing–namely, that to promise not to do a thing is the surest way in the world to make a body want to go and do that very thing. ~ The Adventures of Tom Sawyer by Mark Twain
Old habit of mind is one of the toughest things to get away from in the world. It transmits itself like physical form and feature. ~ A Connecticut Yankee in King Arthur's Court by Mark Twain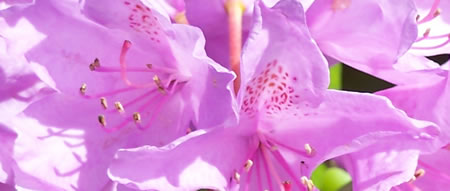 Today is the first day of summer.  Enjoy!  Here are five literary quotes about summer to help you savor the moment.
And so with the sunshine and the great bursts of leaves growing on the trees–just as things grow in fast movies–I had that familiar conviction that life was beginning over again with the summer. ~ The Great Gatsby by F. Scott Fitzgerald
Saturday morning was come, and all the summer world was bright and fresh, and brimming with life. There was a song in every heart; and if the heart was young the music issued at the lips. There was cheer in every face and a spring in every step. ~ The Adventures of Tom Sawyer by Mark Twain
Her love was entire as a child's, and though warm as summer it was fresh as spring. ~ Far From The Madding Crowd by Thomas Hardy
A tranquil summer sunset shone upon him as he approached the end of his walk, and passed through the meadows by the river side. He had that sense of peace, and of being lightened of a weight of care, which country quiet awakens in the breasts of dwellers in towns. ~ Little Dorrit by Charles Dickens
He has been eight years upon a project for extracting sunbeams out of cucumbers, which were to be put in phials hermetically sealed, and let out to warm the air in raw inclement summers. ~ Gulliver's Travels by Jonathan Swift
Check out the entire collection of summer quotes from literature.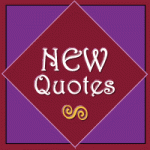 Today I added new quotes to the database.  This brings the collection to 2,259, sourced quotes from literature.  Will 2013 be the year that the collection grows to 3,000 quotes?  Here's hoping!  If you'd like to help make that happen, feel free to contribute a quote. In the meantime, here are my favorite quotes from the new batch.
Scattered wits take a long time picking up. ~ Great Expectations by Charles Dickens
Work consists of whatever a body is obliged to do, and that Play consists of whatever a body is not obliged to do. ~ The Adventures of Tom Sawyer by Mark Twain
That which is loved may pass, but love hath no end. ~ Parables Of A Province by Gilbert Parker
Wit is always at the elbow of want. ~ No Defense by Gilbert Parker