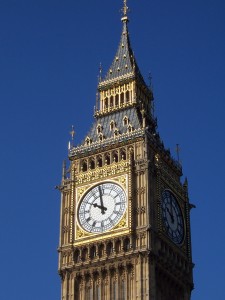 "I think that I may go so far as to say, Watson, that I have not lived wholly in vain," he remarked. "If my record were closed to-night I could still survey it with equanimity. The air of London is the sweeter for my presence." ~  The Final Problem by Sir Arthur Conan Doyle
There are houses whose souls have passed into the limbo of Time, leaving their bodies in the limbo of London. ~  The Forsyte Saga by John Galsworthy
"If you lived in London, where the whole system is one of false good-fellowship, and you may know a man for twenty years without finding out that he hates you like poison, you would soon have your eyes opened. There we do unkind things in a kind way: we say bitter things in a sweet voice: we always give our friends chloroform when we tear them to pieces." ~  You Never Can Tell by George Bernard Shaw
London was beginning to illuminate herself against the night. Electric lights sizzled and jagged in the main thoroughfares, gas-lamps in the side streets glimmered a canary gold or green. ~  Howards End by E. M. Forster
All day the wind had screamed and the rain had beaten against the windows, so that even here in the heart of great, hand-made London we were forced to raise our minds for the instant from the routine of life and to recognise the presence of those great elemental forces which shriek at mankind through the bars of his civilisation, like untamed beasts in a cage. ~  The Five Orange Pips by Sir Arthur Conan Doyle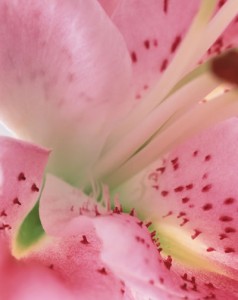 Here's my favorite love quote from the collection.  Happy Valentine's Day!
Love is no hot-house flower, but a wild plant, born of a wet night, born of an hour of sunshine; sprung from wild seed, blown along the road by a wild wind. A wild plant that, when it blooms by chance within the hedge of our gardens, we call a flower; and when it blooms outside we call a weed; but, flower or weed, whose scent and colour are always, wild! ~ The Forsyte Saga by John Galsworthy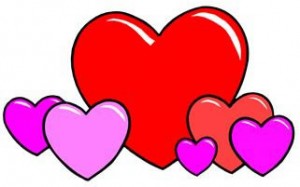 It can sometimes be hard to come up with just the right words.  If you're looking for some quotes to add to a Valentine's Day card or letter, you know just what I mean.   Not to worry.  These ten love  quotes from literature will help.
"Love comforteth like sunshine after rain." ~  Venus and Adonis by William Shakespeare
"Love knows not distance; it hath no continent; its eyes are for the stars." ~  Parables Of A Province by Gilbert Parker
The winds were warm about us, the whole earth seemed the wealthier for our love. ~  The Amber Gods by Harriet Prescott Spofford
Without, the sun shines bright and the birds are singing amid the ivy on the drooping beeches. Their choice is made, and they turn away hand-in-hand, with their backs to the darkness and their faces to the light. ~  The White Company by Sir Arthur Conan Doyle
"Love has no age, no limit; and no death." ~  The Forsyte Saga by John Galsworthy
"A heart well worth winning, and well won. A heart that, once won, goes through fire and water for the winner, and never changes, and is never daunted." ~  Our Mutual Friend by Charles Dickens
"If I loved you less, I might be able to talk about it more." ~  Emma by Jane Austen
"You are my heart, my life, my one and only thought." ~  The White Company by Sir Arthur Conan Doyle
Love is a flower that grows in any soil, works its sweet miracles undaunted by autumn frost or winter snow, blooming fair and fragrant all the year, and blessing those who give and those who receive. ~  Little Men by Louisa May Alcott
Did my heart love till now? forswear it, sight!
For I ne'er saw true beauty till this night.
Romeo and Juliet by William Shakespeare
See All of Our Love Quotes from Literature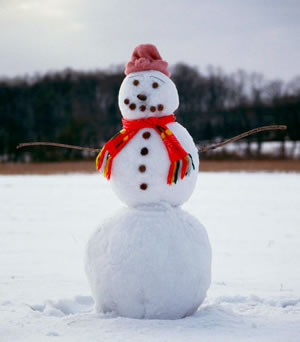 At this time of year I find myself wishing for just a bit of snow.  I miss the softly falling flakes and the quiet of a neighborhood blanketed with white.
That's the inspiration behind today's selection of snow quotes.  You can click here to see the entire collection of snow quotes.
"At Christmas I no more desire a rose
Than wish a snow in May's new-fangled shows;
But like of each thing that in season grows."
~  Love's Labour's Lost by William Shakespeare
The night was clear and frosty, all ebony of shadow and silver of snowy slope; big stars were shining over the silent fields; here and there the dark pointed firs stood up with snow powdering their branches and the wind whistling through them. ~  Anne of Green Gables by Lucy Maud Montgomery
There are moments when Nature reveals the passion hidden beneath the careless calm of her ordinary moods–violent spring flashing white on almond-blossom through the purple clouds; a snowy, moonlit peak, with its single star, soaring up to the passionate blue; or against the flames of sunset, an old yew-tree standing dark guardian of some fiery secret. ~  The Forsyte Saga by John Galsworthy