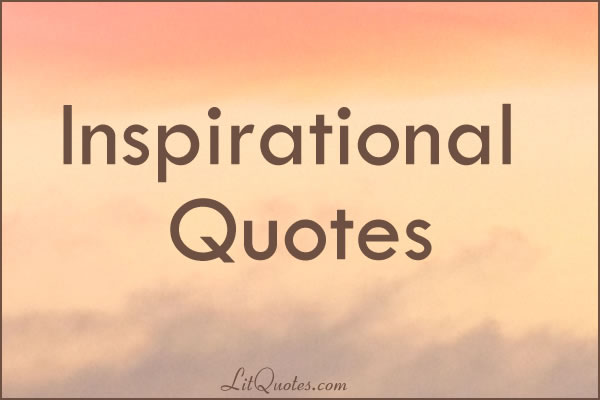 "Everything that's worth having is some trouble." ~ Anne Of Avonlea by Lucy Maud Montgomery
If you need something to worship, then worship life — all life, every last crawling bit of it! We're all in this beauty together! ~ Dune Messiah by Frank Herbert
To see and know the worst is to take from Fear her main advantage. ~ Villette by Charlotte Bronte
May the wind under your wings bear you where the sun sails and the moon walks. ~ The Hobbit by J. R. R. Tolkien
These fellow-mortals, every one, must be accepted as they are: you can neither straighten their noses, nor brighten their wit, nor rectify their dispositions; and it is these people–amongst whom your life is passed–that it is needful you should tolerate, pity, and love: it is these more or less ugly, stupid, inconsistent people whose movements of goodness you should be able to admire–for whom you should cherish all possible hopes, all possible patience. ~ Adam Bede by George Eliot
"You know, there are two good things in life, freedom of thought and freedom of action." ~ Of Human Bondage by W. Somerset Maugham
"Man is not the creature of circumstances. Circumstances are the creatures of men." ~ Vivian Grey by Benjamin Disraeli
"Simple, generous goodness is the best capital to found the business of this life upon. It lasts when fame and money fail, and is the only riches we can take out of this world with us." ~ Little Men by Louisa May Alcott
Men who look on nature, and their fellow-men, and cry that all is dark and gloomy, are in the right; but the sombre colours are reflections from their own jaundiced eyes and hearts. The real hues are delicate, and need a clearer vision. ~ Oliver Twist by Charles Dickens
Be men, or be more than men. Be steady to your purposes and firm as a rock. This ice is not made of such stuff as your hearts may be; it is mutable and cannot withstand you if you say that it shall not. ~ Frankenstein by Mary Shelley
"We are plain quiet folk and have no use for adventures. Nasty disturbing uncomfortable things! Make you late for dinner!" ~ The Hobbit by J. R. R. Tolkien
"Adventurer" — he that goes out to meet whatever may come. Well, that is what we all do in the world one way or another. ~ Allan Quatermain by H. Rider Haggard
His love of danger, his intense appreciation of the drama of an adventure–all the more intense for being held tightly in–his consistent view that every peril in life is a form of sport, a fierce game betwixt you and Fate, with Death as a forfeit, made him a wonderful companion at such hours. ~ The Lost World by Sir Arthur Conan Doyle
It is in vain to say human beings ought to be satisfied with tranquillity: they must have action; and they will make it if they cannot find it. ~ Jane Eyre by Charlotte Bronte
By this, he seemed to mean, not only that the most reliable and useful courage was that which arises from the fair estimation of the encountered peril, but that an utterly fearless man is a far more dangerous comrade than a coward. ~ Moby Dick by Herman Melville
See More Adventure Quotes from Literature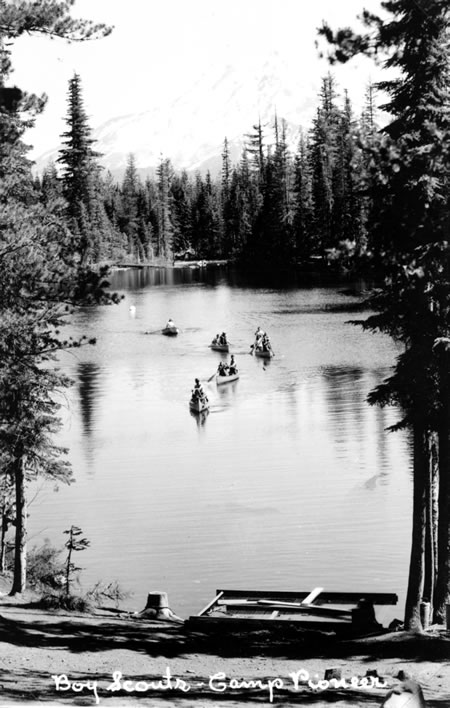 Here are five quotes about the moon from literature. . .
May the wind under your wings bear you where the sun sails and the moon walks. ~ The Hobbit by J. R. R. Tolkien
"O, swear not by the moon, the inconstant moon,
That monthly changes in her circled orb,
Lest that thy love prove likewise variable." ~ Romeo and Juliet by William Shakespeare
"I don't remember forms or faces now, but I know the girl was beautiful. I know she was; for in the bright moonlight nights, when I start from my sleep, and all is quiet about me, I see, standing still and motionless in one corner of this cell, a slight and wasted figure with long black hair, which streaming down her back, stirs with no earthly wind, and eyes that fix their gaze on me, and never wink or close." ~ The Pickwick Papers by Charles Dickens
"There is something haunting in the light of the moon; it has all the dispassionateness of a disembodied soul, and something of its inconceivable mystery." ~ Lord Jim by Joseph Conrad
The sky was a midnight-blue, like warm, deep, blue water, and the moon seemed to lie on it like a water-lily, floating forward with an invisible current. ~ One of Ours by Willa Cather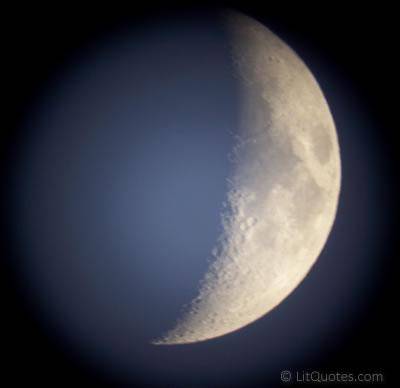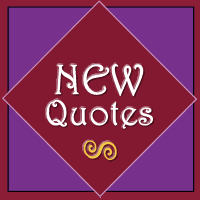 Today I added  new quotes to the collection.  Here are my favorites.  AND if you have a quote that you'd like to see added, feel free to contribute a quote.
"Books are the mirrors of the soul." ~ Between the Acts by Virginia Woolf
Rigid, the skeleton of habit alone upholds the human frame. ~ Mrs. Dalloway by Virginia Woolf
The bird that would soar above the level plain of tradition and prejudice must have strong wings. ~ The Awakening by Kate Chopin
May the wind under your wings bear you where the sun sails and the moon walks. ~ The Hobbit by J. R. R. Tolkien
"Many that live deserve death. And some that die deserve life. Can you give it to them? Then do not be too eager to deal out death in judgement. For even the very wise cannot see all ends." ~ The Fellowship of the Ring by J. R. R. Tolkien