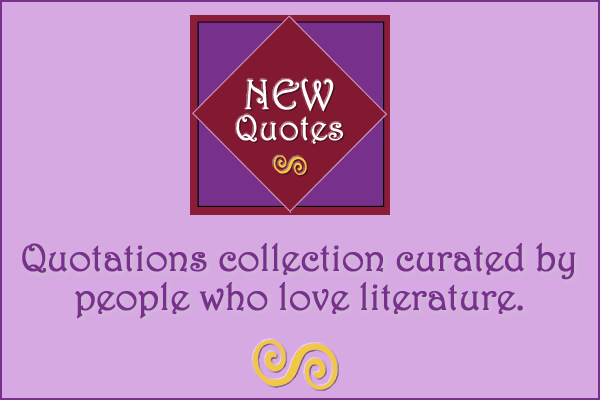 We added new quotes to the site today.  All of the quotes on this site list an author and a source. NONE of the quotes come from movies made from books.
Smiles and tears are so alike with me, they are neither of them confined to any particular feelings: I often cry when I am happy, and smile when I am sad. ~ The Tenant of Wildfell Hall by Anne Bronte
I wish I were a girl again, half savage and hardy, and free; and laughing at injuries, not maddening under them! ~ Wuthering Heights by Emily Bronte
A trusty companion halves the journey and doubles the courage. ~ The Coming Race by Edward Bulwer-Lytton
It was a dark and stormy night; the rain fell in torrents, except at occasional intervals, when it was checked by a violent gust of wind which swept up the streets (for it is in London that our scene lies), rattling along the house-tops, and fiercely agitating the scanty flame of the lamps that struggled against the darkness. ~ Paul Clifford by Edward Bulwer-Lytton
In case you're wondering, the above IS the quote that made "it was a dark and stormy night" famous.
"I'll borrow of imagination what reality will not give me." ~ Shirley by Charlotte Bronte
Feeling without judgment is a washy draught indeed; but judgment untempered by feeling is too bitter and husky a morsel for human deglutition. ~ Jane Eyre by Charlotte Bronte
But sorry is the Kool-Aid of human emotions. It's what you say when you spill a cup of coffee or throw a gutterball when you're bowling with the girls in the league. True sorrow is as rare as true love. ~ Carrie by Stephen King
Her husband had archaic ideas about jewels; a man bought them for his wife in acknowledgment of things he could not gracefully utter. ~ A Lost Lady by Willa Cather
Everything may be labelled—but everybody is not. ~ The Age of Innocence by Edith Wharton
"Why do we call all our generous ideas illusions, and the mean ones truths?" ~ The House of Mirth by Edith Wharton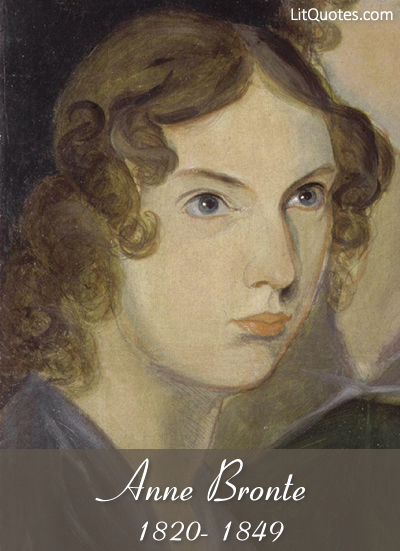 Anne Bronte was an English novelist and poet.  She's best known as the author of The Tenant of Wildfell Hall and Agnes Grey.
Anne worked as a governess.  She was employed by the Ingham family at Blake Hall and later by the Robinson family at Thorp Green Hall.   The Hall was the inspiration for Horton Lodge in Agnes Grey.
Anne and her sisters Charlotte and Emily were all writers. In 1846 their joint work,  Poems by Currer, Ellis, and Acton Bell  was published.  Anne was Action Bell.  Charlotte was Currer Bell and Emily was Action Bell. The pseudonyms hid the sisters' gender while preserving their initials.
September of 1848 through May of 1849 was a dark time for the Bronte family.  Bramwell Bronte, the only boy of the Bronte siblings, passed away in September.  Emily Bronte passed in December of 1848.  Lastly, Anne passed away in May of 1849. Her final poem was entitled A dreadful darkness closes in.
The end of religion is not to teach us how to die, but how to live. ~ Agnes Grey by Anne Bronte
More About Anne Bronte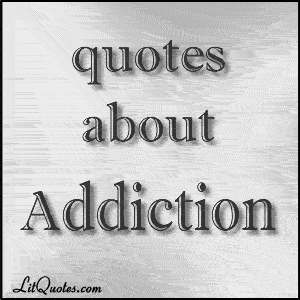 "I remember a mass of things, but nothing distinctly; a quarrel, but nothing wherefore. O God, that men should put an enemy in their mouths to steal away their brains!" ~ Othello by William Shakespeare
He raised his eyes languidly from the old black-letter volume which he had opened. "It is cocaine," he said, "a seven-per-cent solution. Would you care to try it?" ~ The Sign of The Four by Sir Arthur Conan Doyle
Drugs age you after mental excitement. Lethargy then. Why? Reaction. A lifetime in a night. Gradually changes your character. ~ Ulysses by James Joyce
"I am only myself when I am drunk. Liquor makes me human. At other times I'm merely Charley Steele!" ~ The Right of Way by Gilbert Parker
"I see that a man cannot give himself up to drinking without being miserable one-half his days and mad the other." ~ The Tenant of Wildfell Hall by Anne Bronte

Recently a reader named Julie contributed some lovely quotes from Anne Bronte's The Tenant of Wildfell Hall.  (Thanks so much!!)  I've added them to the quotation collection along with two quotes that I found from A Princess of Mars by Edgar Rice Burroughs.
If you have a quote from classic literature that you'd like to add to the LitQuotes site, check out our quotation submission page.    In the meantime here's a sample of today's new quotes:
"There is such a thing as looking through a person's eyes into the heart, and learning more of the height, and breadth, and depth of another's soul in one hour than it might take you a lifetime to discover, if he or she were not disposed to reveal it, or if you had not the sense to understand it." ~ The Tenant of Wildfell Hall by Anne Bronte
It is better to arm and strengthen your hero, than to disarm and enfeeble the foe. ~ The Tenant of Wildfell Hall by Anne Bronte
Other LitQuotes Features