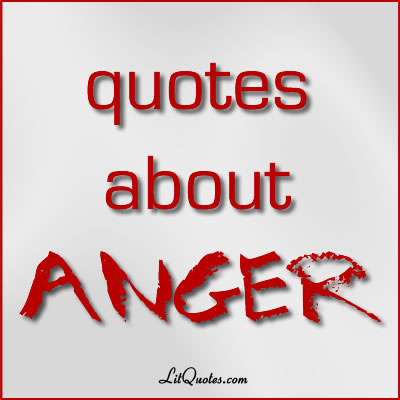 "You do not know how the people of this country bear malice. It is the boast of some of them that they can keep a stone in their pocket seven years, turn it at the end of that time, keep it seven years longer, and hurl it and hit their mark 'at last.'" ~ Shirley by Charlotte Bronte
How often it is that the angry man rages denial of what his inner self is telling him. ~ The Woman in White by Wilkie Collins
Any woman who is sure of her own wits is a match at any time for a man who is not sure of his own temper. ~ The Woman in White by Wilkie Collins
Anger and jealousy can no more bear to lose sight of their objects than love. ~ The Mill on the Floss by George Eliot
Anger's my meat; I sup upon myself,
And so shall starve with feeding. ~ Coriolanus by William Shakespeare
"From hell's heart I stab at thee; for hate's sake I spit my last breath at thee." ~ Moby Dick by Herman Melville
With a fierce action of her hand, as if she sprinkled hatred on the ground, and with it devoted those who were standing there to destruction, she looked up once at the black sky, and strode out into the wild night. ~ Dombey and Son by Charles Dickens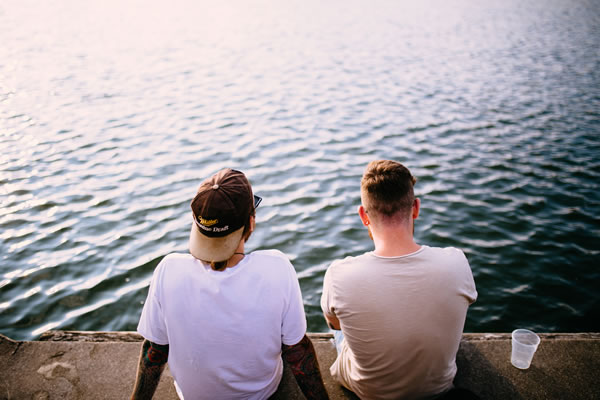 The site has a large collection of literary quotes about communication.  These are some of my favorites.
In reality they all lived in a kind of hieroglyphic world, where the real thing was never said or done or even thought, but only represented by a set of arbitrary signs. ~ The Age of Innocence by Edith Wharton
"Old men only lie in wait for people to ask them to talk. Then they rattle on like a rusty elevator wheezing up a shaft." ~ Dandelion Wine by Ray Bradbury
Often I must speak other than I think. That is called diplomacy. ~ Dune Messiah by Frank Herbert
"With no intention to take offence, I deny your right to put words into my mouth." ~ Treasure Island by Robert Louis Stevenson
Our words are giants when they do us an injury, and dwarfs when they do us a service. ~ The Woman in White by Wilkie Collins
"Words," said the host, at length, "is worse'n bullets. You never know what they'll hit." ~ The Night Horseman by Max Brand
Fair speech may hide a foul heart. ~ The Two Towers by J. R. R. Tolkien
We are never half so interesting when we have learned that language is given us to enable us to conceal our thoughts. ~ Anne of the Island by Lucy Maud Montgomery
"I make no manner of doubt that you threw a very diamond of truth at me, though you see it hit me so directly in the face that it wasn't exactly appreciated, at first." ~ Uncle Tom's Cabin by Harriet Beecher Stowe
Never tell all you know—not even to the person you know best. ~ The Secret Adversary by Agatha Christie
Fine, large, meaningless, general terms like romance and business can always be related. They take the place of thinking, and are highly useful to optimists and lecturers. ~ The Job by Sinclair Lewis
The fool wonders, the wise man asks. ~ Count Alarcos: A Tragedy by Benjamin Disraeli
A slight throbbing about the temples told me that this discussion had reached saturation point. ~ Right Ho, Jeeves by P. G. Wodehouse
Mrs. Bittacy rustled ominously, holding her peace meanwhile. She feared long words she did not understand. Beelzebub lay hid among too many syllables. ~ The Man Whom the Trees Loved by Algernon Blackwood
To read between the lines was easier than to follow the text. ~ The Portrait of a Lady by Henry James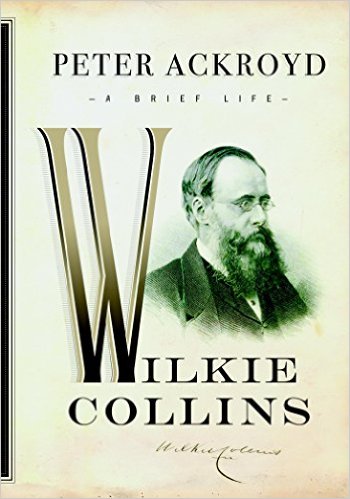 Wilkie Collins (January 8, 1824 – September 23, 1889) was an English novelist.  Some of his best-known works are The Woman in White  and The Moonstone.
Peter Ackroyd has written a bibliography about this famous Victorian and good friend of Charles Dickens.
Short and oddly built, with a head too big for his body, extremely near-sighted, unable to stay still, dressed in colorful clothes, Wilkie Collins looked distinctly strange. But he was nonetheless a charmer, befriended by the great, loved by children, irresistibly attractive to women—and avidly read by generations of readers. Peter Ackroyd follows his hero, "the sweetest-tempered of all the Victorian novelists," from his childhood as the son of a well-known artist to his struggling beginnings as a writer, his years of fame and his lifelong friendship with the other great London chronicler, Charles Dickens.
Order Wilkie Collins: A Brief Life by Peter Ackroyd

I added new quotes to the site today.  It's a fun group of quotes and includes some by Stephen King.
Here are some of my favorites from the new batch:
The daylight, the trailing glory of the sun, went streaming out of the sky, was drawn aside like some luminous curtain, and at last I looked into the blue gulf of immensity which the sunshine hides, and saw the floating hosts of the stars. ~ The Island of Doctor Moreau by H. G. Wells
The Anglo-Saxon genius for parliamentary government asserted itself; there was a great deal of talk and no decisive action. ~ The Invisible Man by H. G. Wells
But dreams come through stone walls, light up dark rooms, or darken light ones, and their persons make their exits and their entrances as they please, and laugh at locksmiths. ~ Carmilla by J. Sheridan Le Fanu
Come on back and we'll see if you remember the simplest thing of all – how it is to be children, secure in belief and thus afraid of the dark. ~ It by Stephen King
My hour for tea is half-past five, and my buttered toast waits for nobody. ~ The Woman in White by Wilkie Collins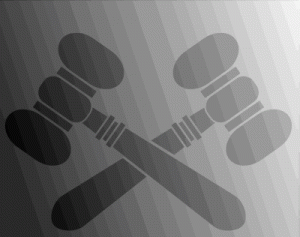 It's surprising how many quotes about the legal system end up in literature.
"Nothing is so unproductive as the law. It is expensive whether you win or lose." ~ The Money Master by Gilbert Parker
In one respect at least the Martians are a happy people; they have no lawyers. ~ A Princess of Mars by Edgar Rice Burroughs
But the Law is still, in certain inevitable cases, the pre-engaged servant of the long purse. ~ The Woman in White by Wilkie Collins
For, according to our old saying, the three learned professions live by roguery on the three parts of a man. The doctor mauls our bodies; the parson starves our souls, but the lawyer must be the adroitest knave, for he has to ensnare our minds. ~ Lorna Doone by R. D. Blackmore
You can hire logic, in the shape of a lawyer, to prove anything that you want to prove. ~ The Autocrat of the Breakfast Table by Oliver Wendell Holmes, Sr.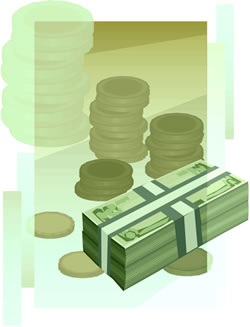 Here are ten quotes from literature about money.
"Simple, generous goodness is the best capital to found the business of this life upon. It lasts when fame and money fail, and is the only riches we can take out of this world with us." ~  Little Men by Louisa May Alcott
But the Law is still, in certain inevitable cases, the pre-engaged servant of the long purse. ~ The Woman in White by Wilkie Collins
"Life and money both behave like loose quicksilver in a nest of cracks. And when they're gone we can't tell where–or what the devil we did with 'em!" ~ The Magnificent Ambersons by Booth Tarkington
Put not your trust in money, but put your money in trust. ~  The Autocrat of the Breakfast Table by Oliver Wendell Holmes, Sr.
"Rich folks may ride on camels, but it an't so easy for 'em to see out of a needle's eye. That is my comfort, and I hope I knows it." ~  Martin Chuzzlewit by Charles Dickens
"Look at that sea, girls–all silver and shadow and vision of things not seen. We couldn't enjoy its loveliness any more if we had millions of dollars and ropes of diamonds." ~ Anne of Green Gables by Lucy Maud Montgomery
"Remuneration! O, that's the Latin word for three farthings." ~ Love's Labour's Lost by William Shakespeare
"Better spend an extra hundred or two on your son's education, than leave it him in your will." ~ The Mill on the Floss by George Eliot
"Money pads the edges of things." ~  Howards End by E. M. Forster
"Ah, nowadays we are all of us so hard up, that the only pleasant things to pay are compliments. They're the only things we can pay." ~ Lady Windermere's Fan by Oscar Wilde