Here's a quote photo to share with friends and family.  I've also posted it on the LitQuotes Facebook page as well as our new Google Plus page for easier sharing.
One of the new things people began to find out in the last century was that thoughts–just mere thoughts–are as powerful as electric batteries–as good for one as sunlight is, or as bad for one as poison. ~ The Secret Garden by Frances Hodgson Burnett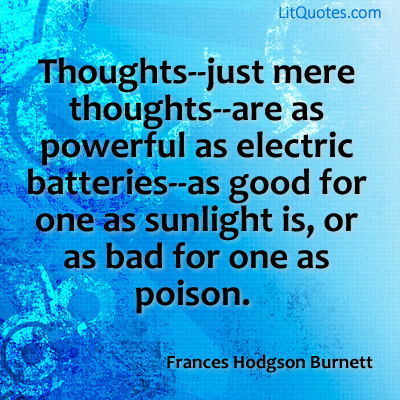 I've added a new quote to the LitQuotes Facebook page.  Feel free to share it with friends and family.
We live in deeds, not years; in thoughts, not breaths;
In feelings, not in figures on a dial. ~ Festus by Philip James Bailey