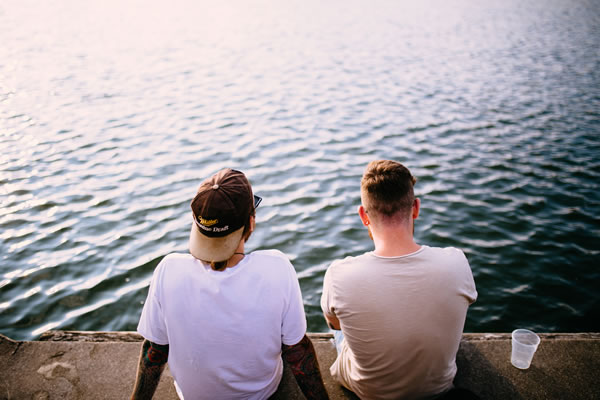 The site has a large collection of literary quotes about communication.  These are some of my favorites.
In reality they all lived in a kind of hieroglyphic world, where the real thing was never said or done or even thought, but only represented by a set of arbitrary signs. ~ The Age of Innocence by Edith Wharton
"Old men only lie in wait for people to ask them to talk. Then they rattle on like a rusty elevator wheezing up a shaft." ~ Dandelion Wine by Ray Bradbury
Often I must speak other than I think. That is called diplomacy. ~ Dune Messiah by Frank Herbert
"With no intention to take offence, I deny your right to put words into my mouth." ~ Treasure Island by Robert Louis Stevenson
Our words are giants when they do us an injury, and dwarfs when they do us a service. ~ The Woman in White by Wilkie Collins
"Words," said the host, at length, "is worse'n bullets. You never know what they'll hit." ~ The Night Horseman by Max Brand
Fair speech may hide a foul heart. ~ The Two Towers by J. R. R. Tolkien
We are never half so interesting when we have learned that language is given us to enable us to conceal our thoughts. ~ Anne of the Island by Lucy Maud Montgomery
"I make no manner of doubt that you threw a very diamond of truth at me, though you see it hit me so directly in the face that it wasn't exactly appreciated, at first." ~ Uncle Tom's Cabin by Harriet Beecher Stowe
Never tell all you know—not even to the person you know best. ~ The Secret Adversary by Agatha Christie
Fine, large, meaningless, general terms like romance and business can always be related. They take the place of thinking, and are highly useful to optimists and lecturers. ~ The Job by Sinclair Lewis
The fool wonders, the wise man asks. ~ Count Alarcos: A Tragedy by Benjamin Disraeli
A slight throbbing about the temples told me that this discussion had reached saturation point. ~ Right Ho, Jeeves by P. G. Wodehouse
Mrs. Bittacy rustled ominously, holding her peace meanwhile. She feared long words she did not understand. Beelzebub lay hid among too many syllables. ~ The Man Whom the Trees Loved by Algernon Blackwood
To read between the lines was easier than to follow the text. ~ The Portrait of a Lady by Henry James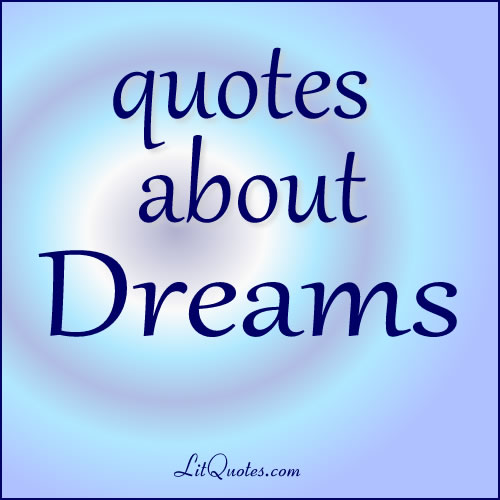 But dreams come through stone walls, light up dark rooms, or darken light ones, and their persons make their exits and their entrances as they please, and laugh at locksmiths. ~ Carmilla by J. Sheridan Le Fanu
He smiled the most exquisite smile, veiled by memory, tinged by dreams. ~ To the Lighthouse by Virginia Woolf
"I talk of dreams,
Which are the children of an idle brain,
Begot of nothing but vain fantasy." ~ Romeo and Juliet by William Shakespeare
She was suddenly tired of outworn dreams. ~ Rainbow Valley by Lucy Maud Montgomery
There is no more thrilling sensation I know of than sailing. It comes as near to flying as man has got to yet – except in dreams. ~ Three Men in a Boat by Jerome K. Jerome
It was always the becoming he dreamed of, never the being. ~ This Side of Paradise by F. Scott Fitzgerald
"Well, many's the long night I've dreamed of cheese–toasted, mostly." ~ Treasure Island by Robert Louis Stevenson
At a single strain of music, the scent of a flower, or even one glimpse of a path of moonlight lying fair upon a Summer sea, the barriers crumble and fall. Through the long corridors the ghosts of the past walk unforbidden, hindered only by broken promises, dead hopes, and dream-dust. ~ Old Rose and Silver by Myrtle Reed
"We live, as we dream–alone." ~ Heart of Darkness by Joseph Conrad
"And so I am become a knight of the Kingdom of Dreams and Shadows!" ~ The Prince and The Pauper by Mark Twain

I got in one more batch of new quotes before the end of the month.  The batch has quotes from A Feast for Crows, Invictus and more.
Here are some of my favorites from the new batch. . .
The best way to be thankful is to use the goods the gods provide you. ~ The Last Chronicle of Barset by Anthony Trollope
Men of honor will do things for their children that they would never consider doing for themselves. ~ A Feast for Crows by George R. R. Martin
There is nothing perhaps so generally consoling to a man as a well-established grievance; a feeling of having been injured, on which his mind can brood from hour to hour, allowing him to plead his own cause in his own court, within his own heart,—and always to plead it successfully. ~ Orley Farm by Anthony Trollope
Love is involuntary. It does not often run in a yoke with prudence. ~ Phineas Finn by Anthony Trollope
"With no intention to take offence, I deny your right to put words into my mouth." ~ Treasure Island by Robert Louis Stevenson
Out of the night that covers me,
Black as the pit From pole to pole,
I thank whatever gods may be
For my unconquerable soul. ~ Invictus by William Ernest Henley