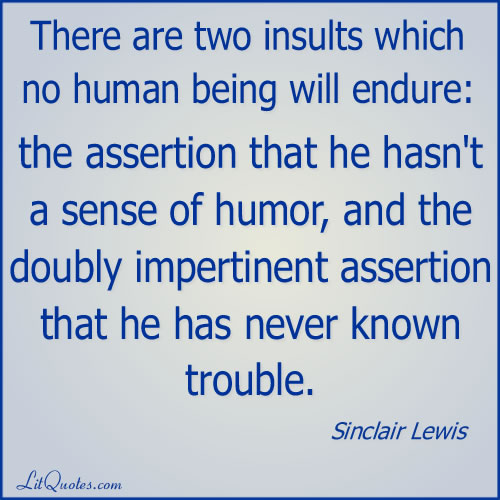 There are two insults which no human being will endure: the assertion that he hasn't a sense of humor, and the doubly impertinent assertion that he has never known trouble. ~ Main Street by Sinclair Lewis
The House of Mirth was was written by Edith Wharton and published as a book in October of 1905. (Earlier in that year it was serialized in Scribner's Magazine.)  The novel tells the tale of socialite Lily Bart as she deals with issues of money, a woman's place in society and social expectations.
"Half the trouble in life is caused by pretending there isn't any." ~ The House of Mirth by Edith Wharton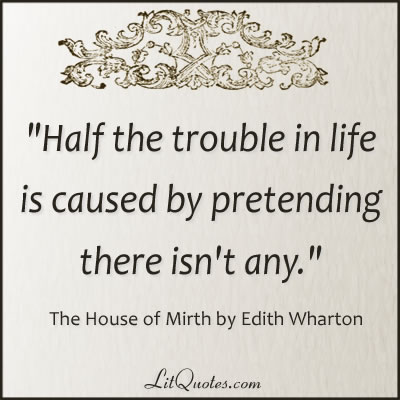 I've also posted this at the LitQuotes Facebook page, the LitQuotes Twitter page and our Pinterest page.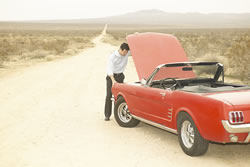 I hope that your weekend is off to a good start!  No flat tires, arguments or bounced checks.  Just in case though, here are five quotes about trouble that may help you take it all in stride.
"Most of the trouble in life comes from misunderstanding, I think," said Anne. ~ Anne of the Island by Lucy Maud Montgomery
"Would the world ever have been made if its maker had been afraid of making trouble? Making life means making trouble." ~ Pygmalion by George Bernard Shaw
"Half the trouble in life is caused by pretending there isn't any." ~ The House of Mirth by Edith Wharton
"I have read in your face, as plain as if it was a book, that but for some trouble and sorrow we should never know half the good there is about us." ~ The Haunted Man by Charles Dickens
"Oh, friend John, it is a strange world, a sad world, a world full of miseries, and woes, and troubles. And yet when King Laugh come, he make them all dance to the tune he play." ~ Dracula by Bram Stoker