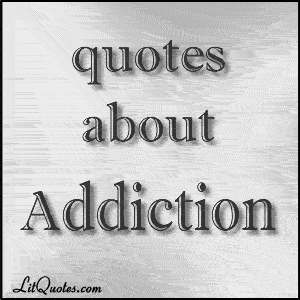 "I remember a mass of things, but nothing distinctly; a quarrel, but nothing wherefore. O God, that men should put an enemy in their mouths to steal away their brains!" ~ Othello by William Shakespeare
He raised his eyes languidly from the old black-letter volume which he had opened. "It is cocaine," he said, "a seven-per-cent solution. Would you care to try it?" ~ The Sign of The Four by Sir Arthur Conan Doyle
Drugs age you after mental excitement. Lethargy then. Why? Reaction. A lifetime in a night. Gradually changes your character. ~ Ulysses by James Joyce
"I am only myself when I am drunk. Liquor makes me human. At other times I'm merely Charley Steele!" ~ The Right of Way by Gilbert Parker
"I see that a man cannot give himself up to drinking without being miserable one-half his days and mad the other." ~ The Tenant of Wildfell Hall by Anne Bronte

It matters not how strait the gate,
How charged with punishments the scroll,
I am the master of my fate:
I am the captain of my soul. ~ Invictus by William Ernest Henley
"The world is a wheel, and it will all come round right." ~ Endymion by Benjamin Disraeli
"Look at that sea, girls–all silver and shadow and vision of things not seen. We couldn't enjoy its loveliness any more if we had millions of dollars and ropes of diamonds." ~ Anne of Green Gables by Lucy Maud Montgomery
"Simple, generous goodness is the best capital to found the business of this life upon. It lasts when fame and money fail, and is the only riches we can take out of this world with us." ~ Little Men by Louisa May Alcott
From the death of each day's hope another hope sprung up to live to-morrow. ~ The Old Curiosity Shop by Charles Dickens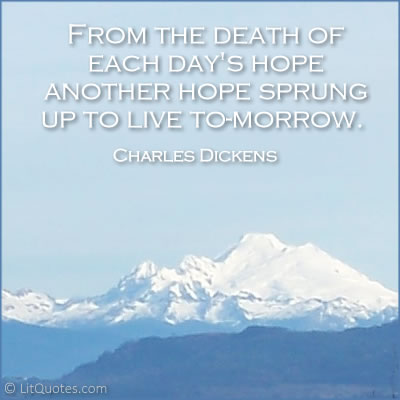 The mind is its own place, and in it self
Can make a Heaven of Hell, a Hell of Heaven. ~ Paradise Lost by John Milton
The dew seemed to sparkle more brightly on the green leaves; the air to rustle among them with a sweeter music; and the sky itself to look more blue and bright. Such is the influence which the condition of our own thoughts, exercise, even over the appearance of external objects. ~ Oliver Twist by Charles Dickens
"Nurture your mind with great thoughts. To believe in the heroic makes heroes." ~ Coningsby by Benjamin Disraeli
"I say that the strongest principle of growth lies in human choice." ~ Daniel Deronda by George Eliot
"All things are ready, if our minds be so." ~ Henry V by William Shakespeare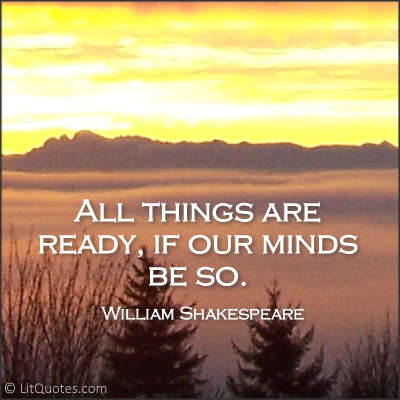 There are dark shadows on the earth, but its lights are stronger in the contrast. ~ The Pickwick Papers by Charles Dickens
The bird that would soar above the level plain of tradition and prejudice must have strong wings. ~ The Awakening by Kate Chopin
"Love has no age, no limit; and no death." ~ The Forsyte Saga by John Galsworthy
"You know, there are two good things in life, freedom of thought and freedom of action." ~ Of Human Bondage by W. Somerset Maugham
Come what may, I am bound to think that all things are ordered for the best; though when the good is a furlong off, and we with our beetle eyes can only see three inches, it takes some confidence in general principles to pull us through. ~ The Stark Munro Letters by Sir Arthur Conan Doyle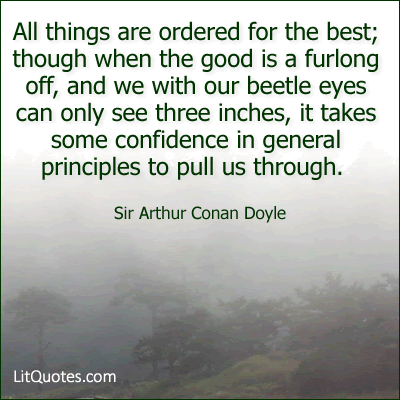 See More Inspirational Quotes from Literature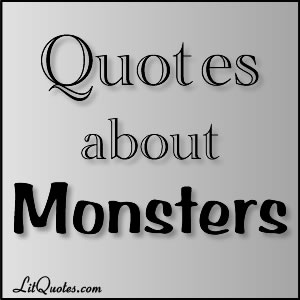 Eddie discovered one of his childhood's great truths. Grownups are the real monsters, he thought. ~ It by Stephen King
It seemed to be a sort of monster, or symbol representing a monster, of a form which only a diseased fancy could conceive. If I say that my somewhat extravagant imagination yielded simultaneous pictures of an octopus, a dragon, and a human caricature, I shall not be unfaithful to the spirit of the thing. A pulpy, tentacled head surmounted a grotesque and scaly body with rudimentary wings; but it was the general outline of the whole which made it most shockingly frightful. ~ The Call of Cthulhu by H. P. Lovecraft
It was the incarnation of blind and insensate Greed. It was a monster devouring with a thousand mouths, trampling with a thousand hoofs; it was the Great Butcher–it was the spirit of Capitalism made flesh. ~ The Jungle by Upton Sinclair
"O, beware, my lord, of jealousy! It is the green-eyed monster, which doth mock the meat it feeds on." ~ Othello by William Shakespeare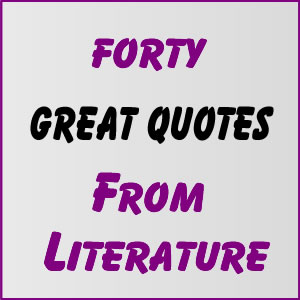 Need some advice or perspective?  Here are 40 great quotes from literature that may help.  These are some of our favorites from our words of wisdom quote collection.
Having a siesta. Taking a snooze. Getting forty winks. Heading off to slumber land. Whatever you call it, sleep is important. Here are eight quotes about sleep from literature.
"Give me honorable enemies rather than ambitious ones, and I'll sleep more easily by night." ~ A Game of Thrones by George R. R. Martin
The sigh of all the seas breaking in measure round the isles soothed them; the night wrapped them; nothing broke their sleep, until, the birds beginning and the dawn weaving their thin voices in to its whiteness. ~ To the Lighthouse by Virginia Woolf
But sleep, in the long run, proves greater than all emotions. ~ The Wendigo by Algernon Blackwood
We rose up betimes, for sleep weighs lightly on the hopeful as well as on the anxious. ~ The Swiss Family Robinson by Johann D. Wyss
The day was made for laziness, and lying on one's back in green places, and staring at the sky till its brightness forced one to shut one's eyes and go to sleep. ~ The Old Curiosity Shop by Charles Dickens
"O sleep, O gentle sleep, Nature's soft nurse, how have I frightened thee, that thou no more will weigh my eyelids down, and steep my senses in forgetfulness?" ~ Henry IV, Part Two by William Shakespeare
It was the forty-fathom slumber that clears the soul and eye and heart, and sends you to breakfast ravening. ~ Captains Courageous by Rudyard Kipling
How blessed are some people, whose lives have no fears, no dreads, to whom sleep is a blessing that comes nightly, and brings nothing but sweet dreams. ~ Dracula by Bram Stoker
See More Quotes about Sleep from Literature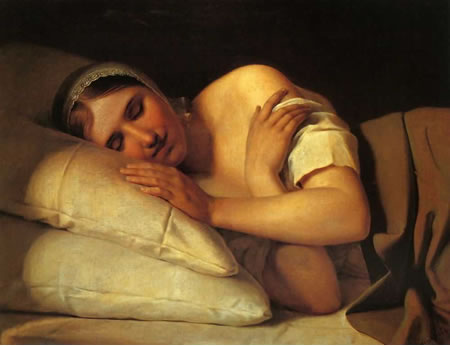 On March 14, 2015 the Immortality Quotes page was added to LitQuotes.   To be alerted to other changes to the site you can like the LitQuotes Facebook page, follow the  LitQuotes Twitter page or check back with our blog.
So is man's heart. The desire to perform a work which will endure, which will survive him, is the origin of his superiority over all other living creatures here below. It is this which has established his dominion, and this it is which justifies it, over all the world. ~ The Mysterious Island by Jules Verne
What is it that sometimes speaks in the soul so calmly, so clearly, that its earthly time is short? Is it the secret instinct of decaying nature, or the soul's impulsive throb, as immortality draws on? Be it what it may, it rested in the heart of Eva, a calm, sweet, prophetic certainty that Heaven was near; calm as the light of sunset, sweet as the bright stillness of autumn, there her little heart reposed, only troubled by sorrow for those who loved her so dearly. ~ Uncle Tom's Cabin by Harriet Beecher Stowe
You know nothing about Hope, that immortal, delicious maiden forever courted forever propitious, whom fools have called deceitful, as if it were Hope that carried the cup of disappointment, whereas it is her deadly enemy, Certainty, whom she only escapes by transformation. ~ Daniel Deronda by George Eliot
"Reputation, reputation, reputation! O, I have lost my reputation! I have lost the immortal part of myself, and what remains is bestial." ~ Othello by William Shakespeare
"So much has religion done for me; turning the original materials to the best account; pruning and training nature. But she could not eradicate nature: nor will it be eradicated 'till this mortal shall put on immortality." ~ Jane Eyre by Charlotte Bronte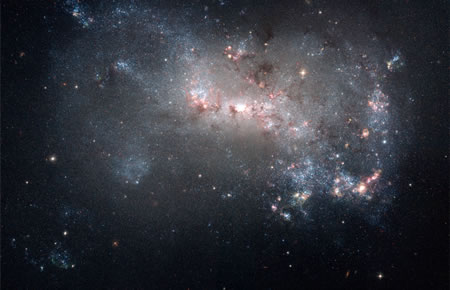 It's not always easy to find just the right words.   If you're trying to decide what to put inside a Valentine's Day card or letter, you know what I mean.   Not to worry.  These love  quotes from literature will help.
"Those who speak of love most promiscuously are the ones who've never felt it. They make some sort of feeble stew out of sympathy, compassion, contempt and general indifference, and they call it love. Once you've felt what it means to love as you and I know it–the total passion for the total height–you're incapable of anything less." ~ The Fountainhead by Ayn Rand

Doubt thou the stars are fire;
Doubt that the sun doth move;
Doubt truth to be a liar;
But never doubt I love. ~ Hamlet, Prince of Denmark by William Shakespeare

If you loved someone, you loved him, and when you had nothing else to give, you still gave him love. ~ Nineteen Eighty-Four by George Orwell

If all else perished, and he remained, I should still continue to be; and if all else remained, and he were annihilated, the universe would turn to a mighty stranger. ~ Wuthering Heights by Emily Bronte

It is best to love wisely, no doubt: but to love foolishly is better than not to be able to love at all. ~ The History of Pendennis by William Makepeace Thackeray

Love is a flower that grows in any soil, works its sweet miracles undaunted by autumn frost or winter snow, blooming fair and fragrant all the year, and blessing those who give and those who receive. ~ Little Men by Louisa May Alcott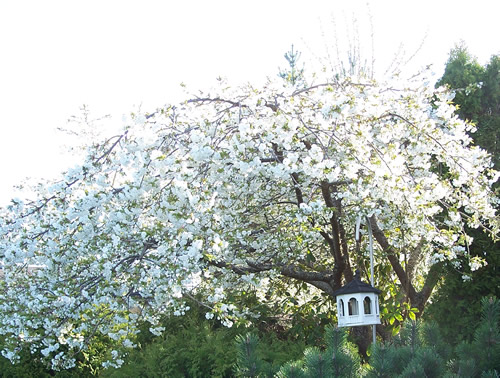 "All things are ready, if our minds be so." ~ Henry V by William Shakespeare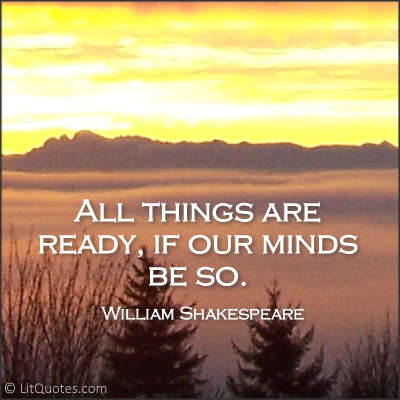 I've posted this quote photo on the LitQuotes Facebook page as well as the LitQuotes Google Plus page to make it easy to share.
Are you planning a Halloween party?  Maybe you're making Halloween cards to send to friends and family?  If you need some spooky quotes for your projects then LitQuotes can help.  Our spooky, scary quotation collection has over 130 quotes from authors like Oscar Wilde, Edgar Allan Poe and Algernon Blackwood.
For a moment he paused there, the wind blowing his long grey locks about his head, and twisting into grotesque and fantastic folds the nameless horror of the dead man's shroud. ~ The Canterville Ghost by Oscar Wilde
It used to puzzle him that, after dark, someone would look in round the edge of the bedroom door, and withdraw again too rapidly for him to see the face. ~ The Other Wing by Algernon Blackwood
It was already one in the morning; the rain pattered dismally against the panes, and my candle was nearly burnt out, when, by the glimmer of the half-extinguished light, I saw the dull yellow eye of the creature open. ~ Frankenstein by Mary Shelley
Ghastly grim and ancient Raven wandering from the Nightly shore,— Tell me what thy lordly name is on the Night's Plutonian shore!" Quoth the Raven, "Nevermore." ~ The Raven by Edgar Allan Poe
'Tis now the very witching time of night,
When churchyards yawn, and hell itself breathes out
Contagion to this world. ~ Hamlet, Prince of Denmark by William Shakespeare
PS – And if you need a little crafty inspiration check out Star Dust Stamper.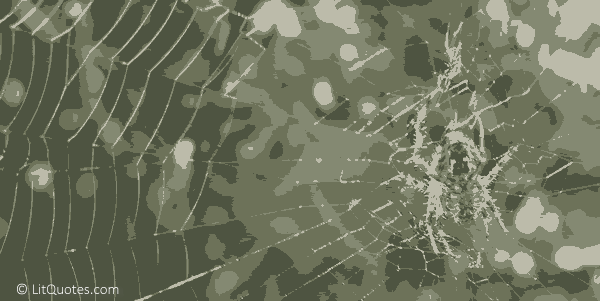 "Tell Wind and Fire where to stop," returned madame; "but don't tell me." ~ A Tale of Two Cities by Charles Dickens
Could I come near your beauty with my nails,
I could set my ten commandments in your face. ~ Henry VI, Part Two by William Shakespeare
"How beautiful you are! You are more beautiful in anger than in repose. I don't ask you for your love; give me yourself and your hatred; give me yourself and that pretty rage; give me yourself and that enchanting scorn; it will be enough for me." ~ The Mystery of Edwin Drood by Charles Dickens
"Holy men? Holy cabbages! Holy bean-pods! What do they do but live and suck in sustenance and grow fat? If that be holiness, I could show you hogs in this forest who are fit to head the calendar. Think you it was for such a life that this good arm was fixed upon my shoulder, or that head placed upon your neck? There is work in the world, man, and it is not by hiding behind stone walls that we shall do it." ~ The White Company by Sir Arthur Conan Doyle
"From hell's heart I stab at thee; for hate's sake I spit my last breath at thee." ~ Moby Dick by Herman Melville