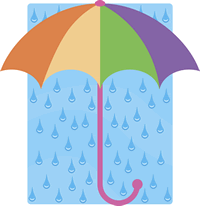 I woke up this morning to a forecast of rain.  It looks like it's going to rain through the whole weekend and the sun won't be out until Monday.  So in honor of the rainy weekend I'll probably be having, here are some quotes about rain from literature.
"Ah," said Dolly, with soothing gravity, "it's like the night and the morning, and the sleeping and the waking, and the rain and the harvest–one goes and the other comes, and we know nothing how nor where. We may strive and scrat and fend, but it's little we can do arter all–the big things come and go wi' no striving o' our'n–they do, that they do." ~ Silas Marner by George Eliot
All day the wind had screamed and the rain had beaten against the windows, so that even here in the heart of great, hand-made London we were forced to raise our minds for the instant from the routine of life and to recognise the presence of those great elemental forces which shriek at mankind through the bars of his civilisation, like untamed beasts in a cage. ~ The Five Orange Pips by Sir Arthur Conan Doyle
I wish I were not quite so lonely—and so poor. And yet I love both my loneliness and my poverty. The former makes me appreciate the companionship of the wind and rain, while the latter preserves my liver and prevents me wasting time in dancing attendance upon women. ~ The Listener by Algernon Blackwood
Love comforteth like sunshine after rain." ~ Venus and Adonis by William Shakespeare
The sky was dark and gloomy, the air was damp and raw, the streets were wet and sloppy. The smoke hung sluggishly above the chimney-tops as if it lacked the courage to rise, and the rain came slowly and doggedly down, as if it had not even the spirit to pour. ~ The Pickwick Papers by Charles Dickens
More Rain Quotes From Literature
Mind boggling! Husky Jackal Theater presents a recreation of Terminator 2: Judgement Day done entirely with text taken from the works of William Shakespeare. They allowed themselves minor changes to include proper nouns, like Skynet, and a few other minor changes. As strange as this pairing sounds, it seems to work. In fact, it seems to be something quite powerful.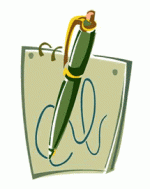 I just discovered Interesting Literature – a library of literary interestingness.  What a fun site!  Articles include items like  Five Reasons Everyone Should Know George Meredith and Ten Underrated Shakespeare Plays.   (By the way, LitQuotes features a George Meredith quotation collection.)
Here's a quote from the site's about page:
Welcome to Interesting Literature, an online library of all that is most interesting and captivating about literature. Here you'll find fun facts, interesting research into writers and their work, and blog posts which seek to capture the most fascinating facets of the literary world. So pull up a chair at this virtual library of literary wonder, and begin browsing!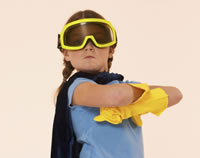 Whether it's the reality of Monday morning or something more serious, we all need a bit of courage now and again.   These quotes from literature might help.
"Come when they may, they shall not find us skulking and hiding, as if we feared to take our portion of the light of day, and left it all to them." ~ Barnaby Rudge by Charles Dickens
"You have plenty of courage, I am sure," answered Oz. "All you need is confidence in yourself. There is no living thing that is not afraid when it faces danger. The true courage is in facing danger when you are afraid, and that kind of courage you have in plenty." ~ The Wonderful Wizard of Oz by L. Frank Baum
"Cowards die many times before their deaths; the valiant never taste of death but once." ~ Julius Caesar by William Shakespeare
"I think that you know me well enough, Watson, to understand that I am by no means a nervous man. At the same time, it is stupidity rather than courage to refuse to recognize danger when it is close upon you." ~ The Final Problem by Sir Arthur Conan Doyle
By this, he seemed to mean, not only that the most reliable and useful courage was that which arises from the fair estimation of the encountered peril, but that an utterly fearless man is a far more dangerous comrade than a coward. ~ Moby Dick by Herman Melville
Happy Friday!  I hope your weekend will prove to be nice and sunny.  If not, hopefully spring will be coming your way soon!
The Sun himself is weak when he first rises, and gathers strength and courage as the day gets on. ~  The Old Curiosity Shop by Charles Dickens
"I don't want sunbursts and marble halls. I just want you." ~  Anne of the Island by Lucy Maud Montgomery
The whole earth was brimming sunshine that morning. She tripped along, the clear sky pouring liquid blue into her soul. ~  Sister Carrie by Theodore Dreiser
"Love comforteth like sunshine after rain." ~ Venus and Adonis by William Shakespeare
"The sun does not shine upon this fair earth to meet frowning eyes, depend upon it." ~ Nicholas Nickleby by Charles Dickens
See all our Literary Sun Quotes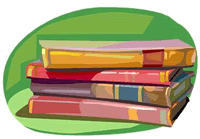 Morning made a considerable difference in my general prospect of Life, and brightened it so much that it scarcely seemed the same. ~  Great Expectations by Charles Dickens
"Self-love, my liege, is not so vile a sin, As self-neglecting." ~  Henry V by William Shakespeare
"Would the world ever have been made if its maker had been afraid of making trouble? Making life means making trouble." ~ Pygmalion by George Bernard Shaw
The mind is its own place, and in it self
Can make a Heaven of Hell, a Hell of Heaven. ~ Paradise Lost by John Milton
"Next to trying and winning, the best thing is trying and failing." ~ Anne of Green Gables by Lucy Maud Montgomery
The world is a looking-glass, and gives back to every man the reflection of his own face. Frown at it, and it will in turn look sourly upon you; laugh at it and with it, and it is a jolly kind companion; and so let all young persons take their choice. ~ Vanity Fair by William Makepeace Thackeray
Conventionality is not morality. Self-righteousness is not religion. To attack the first is not to assail the last. ~ Jane Eyre by Charlotte Bronte
"We learn from failure, not from success!" ~  Dracula by Bram Stoker
It is a fair, even-handed, noble adjustment of things, that while there is infection in disease and sorrow, there is nothing in the world so irresistibly contagious as laughter and good-humour. ~  A Christmas Carol by Charles Dickens
"This above all,–to thine own self be true; and it must follow, as the night the day, thou canst not then be false to any man." ~  Hamlet, Prince of Denmark by William Shakespeare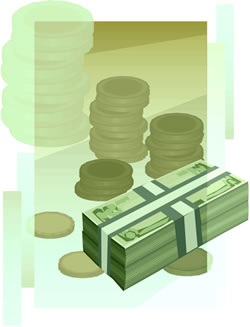 Here are ten quotes from literature about money.
"Simple, generous goodness is the best capital to found the business of this life upon. It lasts when fame and money fail, and is the only riches we can take out of this world with us." ~  Little Men by Louisa May Alcott
But the Law is still, in certain inevitable cases, the pre-engaged servant of the long purse. ~ The Woman in White by Wilkie Collins
"Life and money both behave like loose quicksilver in a nest of cracks. And when they're gone we can't tell where–or what the devil we did with 'em!" ~ The Magnificent Ambersons by Booth Tarkington
Put not your trust in money, but put your money in trust. ~  The Autocrat of the Breakfast Table by Oliver Wendell Holmes, Sr.
"Rich folks may ride on camels, but it an't so easy for 'em to see out of a needle's eye. That is my comfort, and I hope I knows it." ~  Martin Chuzzlewit by Charles Dickens
"Look at that sea, girls–all silver and shadow and vision of things not seen. We couldn't enjoy its loveliness any more if we had millions of dollars and ropes of diamonds." ~ Anne of Green Gables by Lucy Maud Montgomery
"Remuneration! O, that's the Latin word for three farthings." ~ Love's Labour's Lost by William Shakespeare
"Better spend an extra hundred or two on your son's education, than leave it him in your will." ~ The Mill on the Floss by George Eliot
"Money pads the edges of things." ~  Howards End by E. M. Forster
"Ah, nowadays we are all of us so hard up, that the only pleasant things to pay are compliments. They're the only things we can pay." ~ Lady Windermere's Fan by Oscar Wilde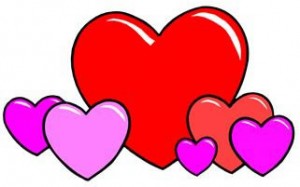 It can sometimes be hard to come up with just the right words.  If you're looking for some quotes to add to a Valentine's Day card or letter, you know just what I mean.   Not to worry.  These ten love  quotes from literature will help.
"Love comforteth like sunshine after rain." ~  Venus and Adonis by William Shakespeare
"Love knows not distance; it hath no continent; its eyes are for the stars." ~  Parables Of A Province by Gilbert Parker
The winds were warm about us, the whole earth seemed the wealthier for our love. ~  The Amber Gods by Harriet Prescott Spofford
Without, the sun shines bright and the birds are singing amid the ivy on the drooping beeches. Their choice is made, and they turn away hand-in-hand, with their backs to the darkness and their faces to the light. ~  The White Company by Sir Arthur Conan Doyle
"Love has no age, no limit; and no death." ~  The Forsyte Saga by John Galsworthy
"A heart well worth winning, and well won. A heart that, once won, goes through fire and water for the winner, and never changes, and is never daunted." ~  Our Mutual Friend by Charles Dickens
"If I loved you less, I might be able to talk about it more." ~  Emma by Jane Austen
"You are my heart, my life, my one and only thought." ~  The White Company by Sir Arthur Conan Doyle
Love is a flower that grows in any soil, works its sweet miracles undaunted by autumn frost or winter snow, blooming fair and fragrant all the year, and blessing those who give and those who receive. ~  Little Men by Louisa May Alcott
Did my heart love till now? forswear it, sight!
For I ne'er saw true beauty till this night.
Romeo and Juliet by William Shakespeare
See All of Our Love Quotes from Literature

Happy New Year's Eve!  I just wanted to let you know that I've added a few more quotes to the site.  Here are my favorites.
There's small choice in rotten apples. ~   The Taming of the Shrew by William Shakespeare
Continual complexity makes it impossible for any of us to know anything outside our own personal field-I can't follow the work of the man sitting at the next desk over from me. Too much knowledge has piled up in each field. And there's too many fields." ~  The Variable Man by Philip K. Dick
It makes your sin no worse, as I conceive, to do it a la mode and stylishly. ~  The Prisoner of Zenda by Anthony Hope
Other LitQuotes Features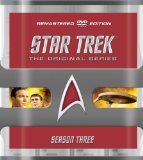 I recently watched an episode of classic Star Trek from season three entitled All Our Yesterdays.  It turns out that the title of the episode is from Macbeth.
"There would have been a time for such a word. To-morrow, and to-morrow, and to-morrow, creeps in this petty pace from day to day, to the last syllable of recorded time; And all our yesterdays have lighted fools The way to dusty death. Out, out, brief candle! Life's but a walking shadow; a poor player, that struts and frets his hour upon the stage, and then is heard no more: it is a tale told by an idiot, full of sound and fury, signifying nothing." ~ Macbeth by William Shakespeare
That's not the only reference to Shakespeare in this season.  The plot of Elaan of Troyius will be familiar to people who know of The Taming of the Shrew.  Whom Gods Destroy features a character that quotes from Shakespeare's Sonnet 18.