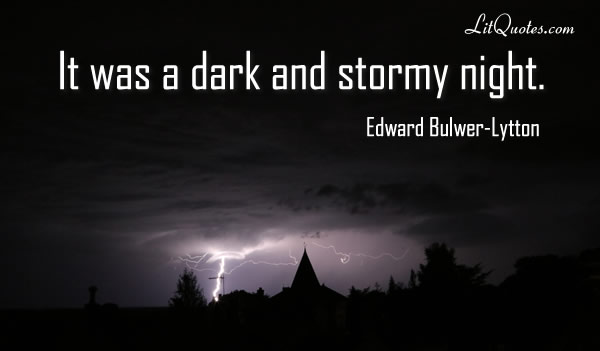 It was a dark and stormy night; the rain fell in torrents, except at occasional intervals, when it was checked by a violent gust of wind which swept up the streets (for it is in London that our scene lies), rattling along the house-tops, and fiercely agitating the scanty flame of the lamps that struggled against the darkness. ~ Paul Clifford by Edward Bulwer-Lytton
Yes, this is that quote, the often quoted dark and stormy night quote.
Photo by Manolo Chrétien on Unsplash
Laughter and tears are meant to turn the wheels of the same machinery of sensibility; one is wind-power, and the other water-power; that is all. ~ The Autocrat of the Breakfast Table by Oliver Wendell Holmes, Sr.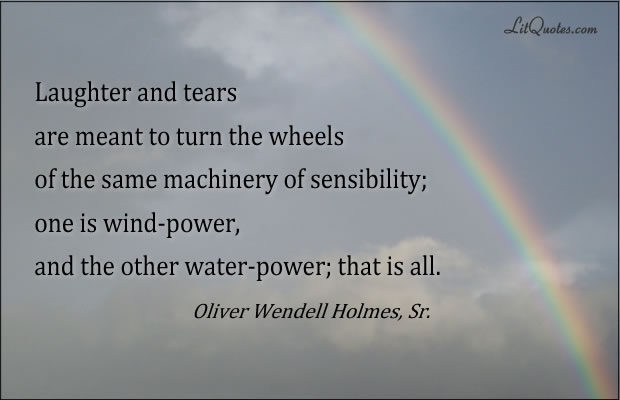 I've posted this at the LitQuotes Facebook page and the LitQuotes Twitter page in case you'd like to share the photo.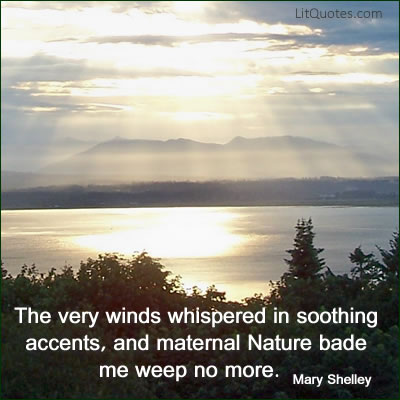 The very winds whispered in soothing accents, and maternal Nature bade me weep no more. ~ Frankenstein by Mary Shelley
Yes, it's true.  There are inspirational and beautiful quotes to be foundin classic horror literature like, Frankenstein.  I've posted this on the LitQuotes Facebook page as well as the LitQuotes Google Plus page for easier sharing.
I've posted this over at the LitQuotes Facebook page too so that you can more easily share this with your friends.
An evening wind uprose too, and the slighter branches cracked and rattled as they moved, in skeleton dances, to its moaning music. ~ Martin Chuzzlewit by Charles Dickens