40 Love Quotes from Literature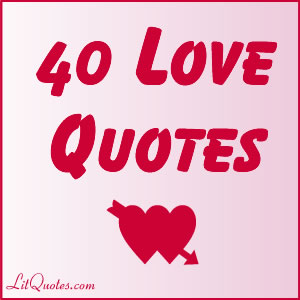 Forty love quotes from literature. Collection includes quotes by Shakespeare, E. M. Forster, Oscar Wilde, Charles Dickens, Louisa May Alcott, James M. Barrie and more.
Ten Quotes from Literature About Time

The old year is slipping away fast! Where did the time go? Here are quotes about time from literature that may, or may not, answer that question.
Five Love Quotes From Literature

Let's start the week out right with five love quotes from literature. Love, it is said, is blind, but love is not blind. It is an extra eye, which shows us what is most worthy of regard. To see the …