Benjamin Disraeli 1804 – 1881

Benjamin Disraeli was born on December 21, 1804 and died on April 19, 1881. He was a talented writer as well as a politician who twice served as Prime Minister. His works include Sybil, Coningsby and Vivian Grey.
40 Love Quotes from Literature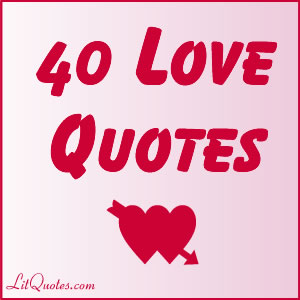 Forty love quotes from literature. Collection includes quotes by Shakespeare, E. M. Forster, Oscar Wilde, Charles Dickens, Louisa May Alcott, James M. Barrie and more.
40 Great Quotes from Literature

Need some advice or perspective? Here are 40 great quotes from literature that may help. These are some of our favorites from our words of wisdom quotation collection.