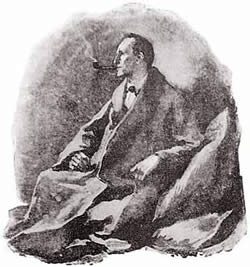 No doubt noticing the popularity of the Sherlock Holmes movies and the BBC's Sherlock, CBS is planing to launch a TV show based on the Sherlock Holmes stories.  It's early days, but some details have been announced.
The tentative title of the show is Elementary.
Jonny Lee Miller (Trainspotting, Dexter) will be playing the role of Sherlock Holmes.
Lucy Liu (Ally McBeal, Charlie's Angels) will be playing the role of Dr. Joan Watson.