Conan Doyle's Diary – Dangerous Work: Diary of an Arctic Adventure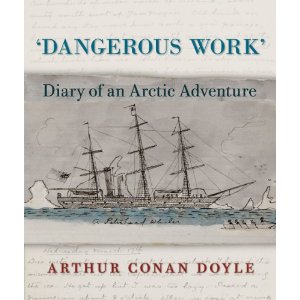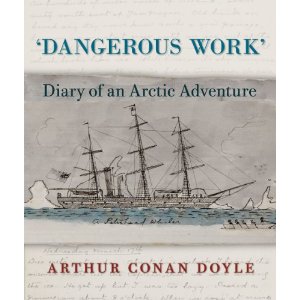 As you may know, I'm also the publisher of a website on the life and work of Sir Arthur Conan Doyle.  There's a lot about Conan Doyle that's not commonly known.  For example, Conan Doyle was a doctor.  When he'd completed his third year of medical studies he signed up for he adventure of a lifetime.  He signed on as the ship's surgeon of a whaling vessel, the Hope. You can read more about this at the Chronicles of Sir Arthur Conan Doyle.
You can learn even more about Conan Doyle and the era by reading the diary that he kept while aboard the Hope.   Here's a description of Dangerous Work: Diary of an Arctic Adventure:
Conan Doyle's time in the Arctic provided powerful fuel for his growing ambitions as a writer. With a ghost story set in the Arctic wastes that he wrote shortly after his return, he established himself as a promising young writer. A subsequent magazine article laying out possible routes to the North Pole won him the respect of Arctic explorers. And he would call upon his shipboard experiences many times in the adventures of Sherlock Holmes, who was introduced in 1887's A Study in Scarlet.

Out of sight for more than a century was a diary that Conan Doyle kept while aboard the whaler. Dangerous Work: Diary of an Arctic Adventure makes this account available for the first time in a beautiful facsimile edition that reproduces Conan Doyle's notebook pages in his own elegant hand, accompanied by his copious illustrations. With humor and grace, Conan Doyle provides a vivid account of a long-vanished way of life at sea. His careful detailing of the experience of arctic whaling is equal parts fascinating and alarming, revealing the dark workings of the later days of the British whaling industry. In addition to the facsimile and annotated transcript of the diary, the volume contains photographs of the Hope, its captain, and a young Conan Doyle on deck with its officers; two nonfiction pieces by Doyle about his experiences; and two of his tales inspired by the journey.
Dangerous Work: Diary of an Arctic Adventure