Going on an Easter egg hunt tomorrow?  I hope you have wonderful weather.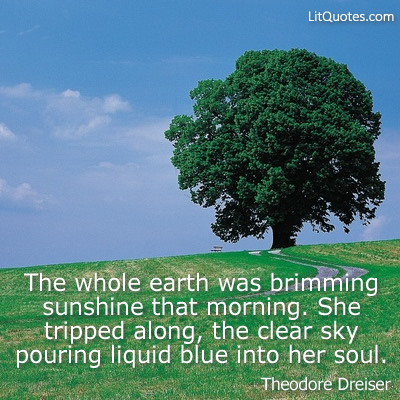 The whole earth was brimming sunshine that morning. She tripped along, the clear sky pouring liquid blue into her soul. ~ Sister Carrie by Theodore Dreiser
Here's a quote photo to share with friends and family.  I've also posted it on the LitQuotes Facebook page for easier sharing.
Out of all the t-shirts, mugs, buttons, magnets, cards and other assorted merchandise in the LitQuotes gift shop, what's the single most popular item?   Let me rephrase that.  What's by FAR the most popular item at the gift shop?  It's this Sherlock Holmes themed license plate frame . . .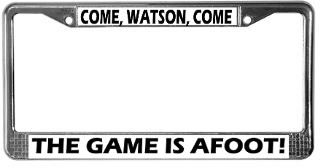 Let me know if you can think of any other phrases you'd like to see on license plate frames at the LitQuotes gift shop.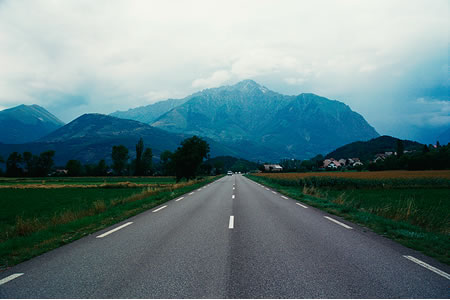 So much of life is about perspective isn't it?  You think you're having a bad day and then you narrowly avoid a car accident.  It turns out to be a very, very lucky day.
You're surprised to hear about a friend's divorce.  You always thought they were so happy. Nope.  That was just how it looked from the outside.
You look out the window and see a snowy, cold afternoon.  Your child looks out the window and sees their world transformed into a beautiful, white fantasy.
Perspective.  It's the difference between living your life and just getting through your life.
One never can tell from the sidewalk just what the view is to some one on the inside, looking out. ~  Knocking the Neighbors by George Ade
Come what may, I am bound to think that all things are ordered for the best; though when the good is a furlong off, and we with our beetle eyes can only see three inches, it takes some confidence in general principles to pull us through. ~  The Stark Munro Letters by Sir Arthur Conan Doyle
"When you consider things like the stars, our affairs don't seem to matter very much, do they?" ~  Night and Day by Virginia Woolf