Going on an Easter egg hunt tomorrow?  I hope you have wonderful weather.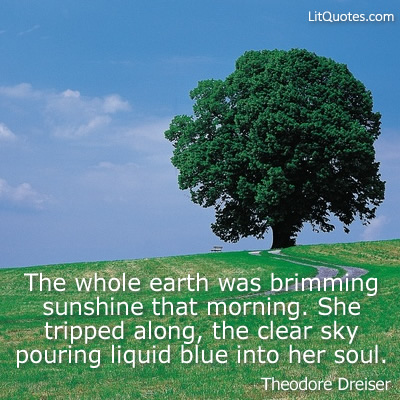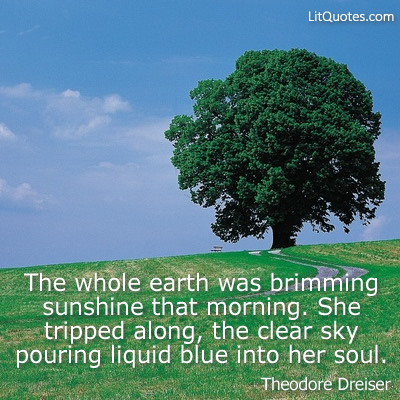 The whole earth was brimming sunshine that morning. She tripped along, the clear sky pouring liquid blue into her soul. ~ Sister Carrie by Theodore Dreiser
Here's a quote photo to share with friends and family.  I've also posted it on the LitQuotes Facebook page for easier sharing.