I'm thinking about 9/11 and all the lives that were lost or changed forever on that day.
The lamp was burning dim and the first cold light of dawn was breaking through the window. The night had been long and dark but the day was the sweeter and the purer in consequence. ~ The Curse of Eve by Sir Arthur Conan Doyle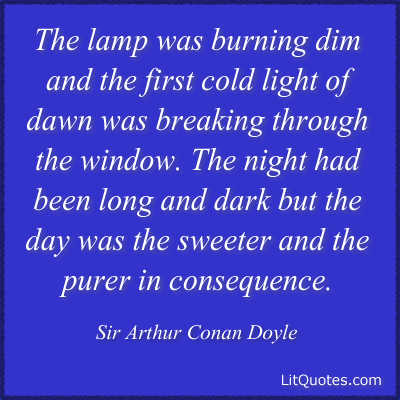 Want to share this quote photo with others?  I've posted this quote photo on the LitQuotes Facebook page as well as the LitQuotes Google Plus page to make that easy.