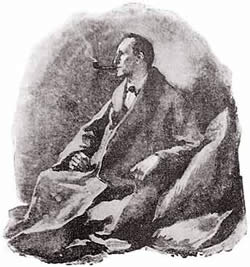 Sherlock Holmes is at your service!  Our partner site, The Chronicles of Sir Arthur Conan Doyle, has a fun feature that allows you to ask Sherlock Holmes a yes or no question.   It's fun and it's addictive!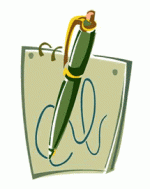 For me, no trip to Portland, Oregon is complete without a visit to Powell's Books.  The store is huge and I can spend hours happily wandering through the different sections of the store.
For those of you not in the Portland area, don't despair!  Powell's has a great website.   You can buy new, used or ebooks.   You can sell books, cast your vote for the winner of the 2012 Puddly Awards or read interesting articles like Billie Bloebaum's favorite Sci-Fi and Fantasy novels of 2011.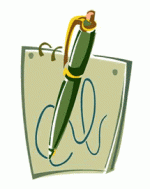 If you have an interest in the Victorian Era be sure to check out The Virtual Victorian website.  The writing style and images make one want to settle in with a cup of tea while they take in this beautiful and very informative blog.
Recent post topics at The Virtual Victorian include:
A Victorian Railway Opening…
Mr Brigg's Hat: A Review By D. E. Meredith…
A Brief History Of Dolls Houses…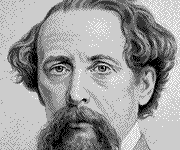 Are you familiar with Today in Literature?  It's an informative site that features a daily article on literary history.  Today's post is about Dickens's 1867 trip to America.
If you like Today in Literature you'll love our daily quote page! The daily quote page features a snippet of the Today in Literature daily article, a daily quote and a LitQuote Duo.  It's truly bookmark worthy!