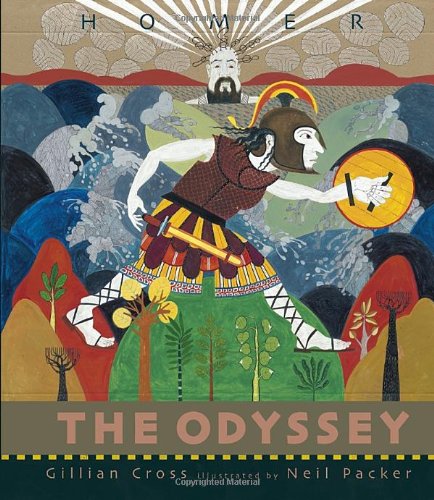 This morning NPR had an interesting story, Put Down Your E-Reader: This Book Is Better in Print.  Click on the link to read or listen to the whole story.  Here's an excerpt:
Gillian Cross' new retelling of Homer's The Odyssey is aimed at kids 8 and up, and like many children's books, it's brightly colored and beautifully illustrated. But the artwork in this book — illustrated by Neil Packer — seems sophisticated for a kids' book. These are not your standard depictions of gods and goddesses with chiseled features in flowing gowns. The images are stylized, multi-layered, richly colored and a little edgy.
The article goes on to question if such a book would ever make a good eBook.  Are some books destined for print? What makes a book a good fit for an E-Reader?
You'll also want to be sure to check out the book in question. The illustrations for The Odyssey are truly beautiful.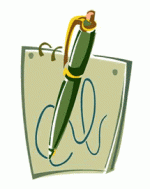 Fans of Little Women will be very interested in Louisa May Alcott's Orchard House.  Alcott wrote Little Women there and the home is also the setting for the classic novel.
I only wish that I lived closer so that I could attend some of their events.  The annual holiday program looks especially fun!
See quotes from Louisa May Alcott.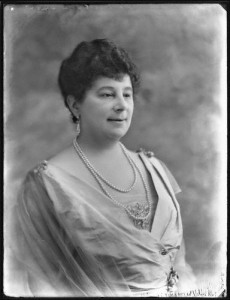 Baroness Emmuska (Emma) Orczy, the author of The Scarlet Pimpernel,  was born on September 23, 1865.  Her parents were the composer Baron Felix Orczy de Orczi and Countess Emma Wass von Szentegyed und Czege.
And interesting fact about Baroness Orczy is that in World War One she founded England's Active Service League.  Members pledged, "to persuade every man I know to offer his services to the country, and I also pledge myself never to be seen in public with any man who, being in every way fit and free for service, has refused to respond to his country's call."
While the organization fell short of its goal of enlisting 100,000 women, 20,000 women joined the cause.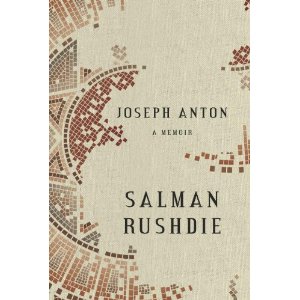 Yesterday NPR interviewed Salman Rushdie about his new memoir, Joseph Anton.   In the book Rushdie talks about the experience of living in hiding  after a fatwa was issued calling for the death of the author and anyone associated with the book's publication.
Where does the title come from?  In the interview Rushdie states:
"The police asked me to come up with a pseudonym, partly because I needed to rent properties and so on, and obviously couldn't do it in my own name," he says. "And I was asked to make it not an Indian name. And so, deprived of one nationality, I retreated into literature — which is, you could say, my other country — and chose this name from the first names of Conrad and Chekhov: Joseph Conrad, Anton Chekhov equals Joseph Anton."
The interview is fascinating.  Rushdie draws parallels between his situation and Alfred Hitchcock's film The Birds.  Not only that, he suggests  that his experience might have been a sort of foretelling of the 9/11 attacks.

More Information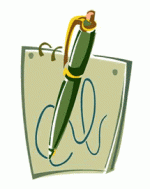 Moby Dick Big Read is an innovative website.  Every day the site features a chapter of Moby Dick read by a different celebrity.  The chapters are accompanied by images from the world of complementary art. Fun!! The site started releasing just this week so head on over today.
Did you know that SparkNotes has a series of YouTube videos?  I sure didn't.  Here's the video they made for Mary Shelly's Frankenstein.
While the video is interesting, it's a little dry.  However it does point out an inconsistency in the storyline and there's a brief discussion of themes.
But don't cheat yourself. Be sure to read the book.
The moon gazed on my midnight labours, while, with unrelaxed and breathless eagerness, I pursued nature to her hiding-places. ~ Frankenstein by Mary Shelley
Read more quotes from Frankenstein.


If you like our daily quote, be sure to follow us on Twitter.  There's a separate daily quote:
To read between the lines was easier than to follow the text. ~ The Portrait of a Lady by Henry James ow.ly/dzYlH

— LitQuotes (@LitQuotesSite) September 15, 2012
The vice came in always at the door of necessity, not at the door of inclination. ~ Moll Flanders by Daniel Defoe ow.ly/dz7Tx

— LitQuotes (@LitQuotesSite) September 11, 2012
"When you consider things like the stars, our affairs don't seem to matter very much, do they?" ~ V. Woolf ow.ly/dz7Mw

— LitQuotes (@LitQuotesSite) September 9, 2012
There are also literary events and links:
Alert for NY #Dickens Fans – Free Exhibition Celebrates Charles DickensBirthday on.nypl.org/RSoA3y

— LitQuotes (@LitQuotesSite) September 15, 2012
Fun! 10 Awesome Bookstores Repurposed from Unused Structures flavorwire.com/326360/10-awes…

— LitQuotes (@LitQuotesSite) September 9, 2012
Charles Dickens letter about marital settlement surfaces after 150 years via @telegraph soc.li/O9FYJDD

— LitQuotes (@LitQuotesSite) September 1, 2012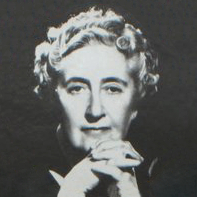 Agatha Christie was born on September 15, 1890 and passed away on January 12, 1976.  She's popular today for her mystery novels featuring detectives like Hercule Poirot and Miss Jane Marple.  What you may not know is that she wrote six novels using the pen name of Mary Westmacott.
The Westmacott novels are typically classified as romance novels.  Are they really romance novels though?  Judge for yourself as you read the descriptions below.
Absent in the Spring: Stranded between trains, Joan Scudamore finds herself reflecting upon her life, her family, and finally coming to grips with the uncomfortable truths about her life.
Giant's Bread: The story of Vernon Deyre, a composer and pianist whose obsession with art wreaks havoc with the two very different women in his life.
The Rose and the Yew Tree: In one of the finest explorations of the human heart, the compelling story of a deep and abiding love, the conflicts it encompasses, and the price that must be paid.
A Daughter's Daughter: A daughter's opposition to her mother's plan to remarry threatens to destroy their relationship
Unfinished Portrait: Bereft of three people she has held most dear, Cecilla must decide if she has the strength to come to terms with the past.
The Burden: The burden of one sister's love for her younger sister–whom she's sworn to protect–has a dramatic effect on both their lives.
Learn More
Mary Westmacott Novels at Amazon
AbeBooks just made another fun video filled with little-known facts about a famous author. The subject of this video is the ever-popular Jane Austen.
One of my Twitter followers alerted me to upcoming publication of this book. The Great Charles Dickens Scandal by Professor Michael Slater addresses Dickens' affair with Ellen Ternan.
Charles Dickens was regarded as a pillar of respectability in Victorian Britain, but in 1858 this image was nearly shattered. With the break-up of his marriage that year, rumours about a scandalous relationship he may have conducted with young actress Ellen "Nelly" Ternan flourished. For the remaining twelve years of his life, Dickens struggled to quash the gossip. After his death, surviving family members did the same. But when the author's last living son died in 1934, there was no one to discourage rampant speculation. Dramatic revelations seemed to come from every corner – over Nellie's role as Dickens' mistress, the financial help he gave her, their clandestine meetings, their coded messages, and even his fathering of an illegitimate child with her. This book presents the most complete account of the scandal and ensuing coverup ever published. Drawing on the author's letters and other archival sources not previously available, Dickens scholar Michael Slater investigates what Dickens did or may have done, then traces the way the scandal was elaborated over succeeding generations. Slater shows how various writers concocted outlandish yet plausible theories while newspapers and book publishers vied for sensational revelations. With its tale of intrigue and a cast of well-known figures from Thackeray and Shaw to Orwell and Edmund Wilson, this engaging book will delight not only Dickens fans but also readers who appreciate tales of mystery, cover-up, and clever detection.