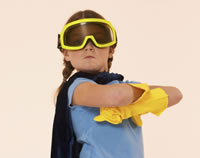 Whether it's the reality of Monday morning or something more serious, we all need a bit of courage now and again.   These quotes from literature might help.
"Come when they may, they shall not find us skulking and hiding, as if we feared to take our portion of the light of day, and left it all to them." ~ Barnaby Rudge by Charles Dickens
"You have plenty of courage, I am sure," answered Oz. "All you need is confidence in yourself. There is no living thing that is not afraid when it faces danger. The true courage is in facing danger when you are afraid, and that kind of courage you have in plenty." ~ The Wonderful Wizard of Oz by L. Frank Baum
"Cowards die many times before their deaths; the valiant never taste of death but once." ~ Julius Caesar by William Shakespeare
"I think that you know me well enough, Watson, to understand that I am by no means a nervous man. At the same time, it is stupidity rather than courage to refuse to recognize danger when it is close upon you." ~ The Final Problem by Sir Arthur Conan Doyle
By this, he seemed to mean, not only that the most reliable and useful courage was that which arises from the fair estimation of the encountered peril, but that an utterly fearless man is a far more dangerous comrade than a coward. ~ Moby Dick by Herman Melville
Ignorance is the parent of fear. ~  Moby Dick by Herman Melville
Here's a quote photo to share with friends and family.  I've also posted it on the LitQuotes Facebook page for easier sharing.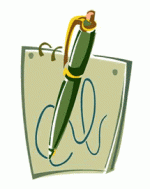 Moby Dick Big Read is an innovative website.  Every day the site features a chapter of Moby Dick read by a different celebrity.  The chapters are accompanied by images from the world of complementary art. Fun!! The site started releasing just this week so head on over today.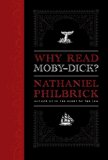 I adore Moby Dick by Herman Melville.  This site's quotation collection reflects that.  (Click here to see quotes from Moby Dick.)  However my appreciation for the novel is nothing compared to that of Nathaniel Philbrick's.
Philbrick's book Why Read Moby-Dick? helps us understand the time period of the book's creation as well as showing us how it relates to our lives today.
Amazon has this to say:
Philbrick skillfully navigates Melville's world and illuminates the book's humor and unforgettable characters-finding the thread that binds Ishmael and Ahab to our own time and, indeed, to all times. A perfect match between author and subject, Why Read Moby-Dick? gives us a renewed appreciation of both Melville and the proud seaman's town of Nantucket that Philbrick himself calls home. Like Alain de Botton's How Proust Can Change Your Life, this remarkable little book will start conversations, inspire arguments, and, best of all, bring a new wave of readers to a classic tale waiting to be discovered anew.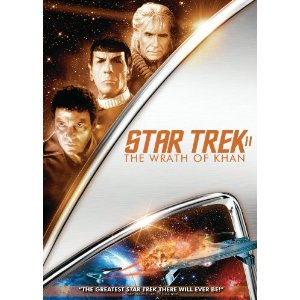 Who can forget Ricardo Montalban as Khan quoting from Moby Dick in The Wrath of Khan?
"From hell's heart I stab at thee; for hate's sake I spit my last breath at thee." ~ Moby Dick by Herman Melville
Literature has never been so cool.