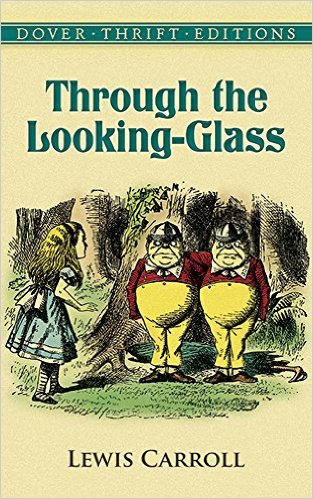 Through the Looking-Glass, and What Alice Found There by Lewis Carroll was published in 1871. The novel is a sequel to Alice's Adventures in Wonderland.
In Through the Looking-Glass Alice climbs through a mirror into another world. Characters in the book include:
Bandersnatch
Haigha (March Hare)
Hatta (The Hatter)
Humpty Dumpty
The Jabberwock
Jubjub bird
Red King
Red Queen
The Lion and the Unicorn
The Sheep
The Walrus and the Carpenter
Tweedledum and Tweedledee
White King
White Knight
White Queen
"'Well, now that we HAVE seen each other," said the Unicorn, "if you'll believe in me, I'll believe in you." ~ Through the Looking-Glass by Lewis Carroll
More about Through the Looking-Glass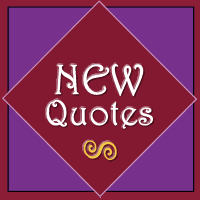 Yesterday I added new quotes to the collection.  Here are my favorites from the new batch.  Remember that if you have a quote that you'd like to see added, you can contribute a quote.
Fair speech may hide a foul heart. ~ The Two Towers by J. R. R. Tolkien
"Why, sometimes I've believed as many as six impossible things before breakfast." ~ Through the Looking-Glass by Lewis Carroll
"Money, you think, is the sole motive to pains and hazard, deception and deviltry, in this world. How much money did the devil make by gulling Eve?" ~ The Confidence-Man by Herman Melville
"Since mine own doors refuse to entertain me,
I'll knock elsewhere, to see if they'll disdain me." ~ The Comedy of Errors by William Shakespeare
"Words," said the host, at length, "is worse'n bullets. You never know what they'll hit." ~ The Night Horseman by Max Brand
Other LitQuotes Features