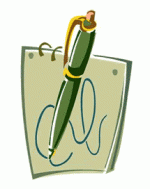 What do Charles Dickens, Algernon Blackwood, Sir Arthur Conan Doyle and W.B.Yeats all have in common? They were members of The Ghost Club.
The Ghost Club is the oldest organization in the world associated with research of psychic events and issues.   The group was founded in 1862 and exists today. Their website states:
Today the Ghost Club is a non-profit, social club run by an elected Council of volunteers and its purpose remains true to its roots; the Ghost Club offers open-minded, curious individuals the opportunity to debate, explore and investigate unexplained phenomena with like-minded people and record the results for posterity.