Some of you might have noticed that LitQuotes was down overnight.  While I'm located on the West Coast, some of the  servers that power the site are in the Boston area.   "Super-Storm" Sandy caused power outages and that caused the service disruption.   Thanks to the folks at ICDSoft for all their great work in bringing us back online.
Here's the trailer for the new Great Expectations movie. The UK release date is November 30th of 2012. I haven't seen a firm release date for the US as of yet.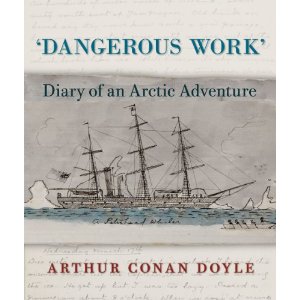 Recently I wrote about the publication of the diary Conan Doyle kept while working as ship's surgeon aboard the whaling vessel, Hope.  Recently NPR interviewed Jon Lellenberg, one of the book's editors.   You can listen to the entire interview and see photos from the book at NPR – From Ship To Sherlock: Doyle's 'Arctic' Diary
 Buy Dangerous Work: Diary of an Arctic Adventure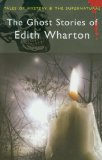 Did you know that Edit Wharton wrote ghost stories?  I certainly didn't. I was pleasantly surprised to learn about Ghost Stories of Edith Wharton.
Here's what Amazon says about the book:
 Amongst the many supernatural treats within these pages you will encounter a married farmer bewitched by a dead girl; a ghostly bell which saves a woman's reputation; the weird spectral eyes which terrorise the midnight hours of an elderly aesthete; the haunted man who receives letters from his dead wife; and the frightening power of a doppelganger which foreshadows a terrible tragedy.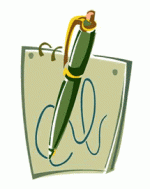 Recently I posted Ten Interesting Facts about Oscar Wilde.  One of the facts talked about his trip to the United States.  Imagine my surprise to find a whole website dedicated to the event.
Oscar Wilde in America has photos, Wilde's itinerary, newspaper clippings and, because it is Oscar Wilde after all,  there's a section of witty things that Wilde said during his trip.
In America the President reigns for four years, and Journalism governs for ever and ever. ~ Oscar Wilde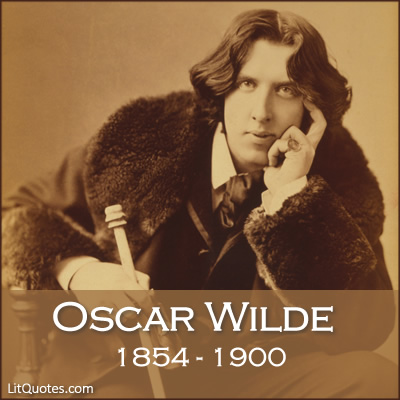 What you Probably Know
Oscar Wilde was an Irish author, playwright and poet. He's remembered for his novel, The Picture of Dorian Gray as well was other works. After writing in different forms throughout the 1880s, he became one of London's most popular playwrights in the early 1890s.  He was born on October 16, 1854 in Dublin.  He died on November 30, 1900 in Paris.
His full name was Oscar Fingal O'Flahertie Wills Wilde.
His father, William Wilde, was an acclaimed doctor.  He was knighted for his work as medical adviser for the Irish censuses.  William Wilde founded St. Mark's Ophthalmic Hospital to treat the city's poor.
An early romantic interest of Oscar Wilde was Florence Balcombe.  She eventually became the wife of Bram Stoker, the author of Dracula.
In 1882 Wilde began a lecture tour of North America. The subject was Aestheticism, a movement that celebrated beauty and art.   During the tour Wilde meet with some of the leading American literary figures of the day, including Henry Longfellow, Oliver Wendell Holmes and Walt Whitman.
Wilde  married Constance Lloyd on May 29, 1884.  The couple had two sons, Cyril and Vyvyan.
In 1891 Wilde met Lord Alfred Douglas.   They became lovers.  Alfred's father was  John Douglas, 9th Marquess of Queensberry.  The elder Douglas did not approve of his son's relationship.  Feuding between John Douglas and Wilde eventually led to Wilde being convicted of "gross indecency" for homosexual acts.  Wilde was sentenced to  two years of hard labor.
Despite Wilde's preference for men and the social scandal caused by his trial and imprisonment, Wilde and his wife never divorced.  However Constance did change her and her sons' last name to Holland.
After his release from prison in 1897 Wilde left England and  moved to France.  He stayed there until his death.
Wilde wrote plays and short stories, but only one novel.  His only novel is The Picture of Dorian Gray.
Wilde died of meningitis on November 30, 1900. He was only 46 years old.
Novel by Oscar Wilde
The Picture of Dorian Gray (1890)
Partial List of Short Stories by Oscar Wilde
Lord Arthur Savile's Crime and Other Stories (1891) Including The Canterville Ghost first published in periodical form in 1887.
Partial List of Plays by Oscar Wilde
The Duchess of Padua (1883)
Lady Windermere's Fan (1892)
A Woman of No Importance (1893)
An Ideal Husband (1895)
The Importance of Being Earnest (1895)

Do you follow us on Twitter?  If not, here are some  the things you've missed so far this month:
Oz, Neverland, Discworld and more – 9 Literary Locales I Wish Were Real : tinyurl.com/929wtxk

— LitQuotes (@LitQuotesSite) October 4, 2012
Dickens Classic Comes to TV – CW, Reese Witherspoon Reimagining 'Great Expectations' shar.es/5yrGE via @thr

— LitQuotes (@LitQuotesSite) October 9, 2012
Good links one and all – Facebook Resources For the Bookish Type j.mp/PGkOdL

— LitQuotes (@LitQuotesSite) October 20, 2012
Our Twitter Feed also has a separate daily quote.  This month we're doing spooky quotes!:
https://twitter.com/LitQuotesSite/status/255606453551894528
The chief part of the stories, however, turned upon the favorite spectre of Sleepy Hollow, the Headless Horseman . . . ow.ly/e6yik

— LitQuotes (@LitQuotesSite) October 13, 2012
'Tis now the very witching time of night, When churchyards yawn, and hell itself breathes outContagion to this world. ow.ly/e6wsO

— LitQuotes (@LitQuotesSite) October 14, 2012
I've posted this over at the LitQuotes Facebook page too so that you can more easily share this with your friends.
An evening wind uprose too, and the slighter branches cracked and rattled as they moved, in skeleton dances, to its moaning music. ~ Martin Chuzzlewit by Charles Dickens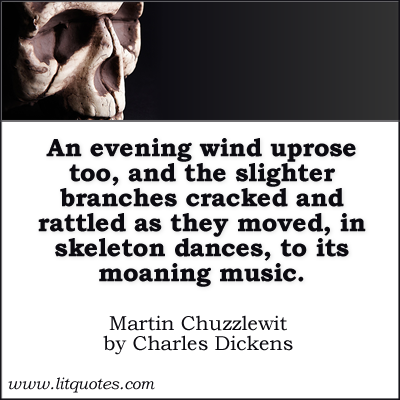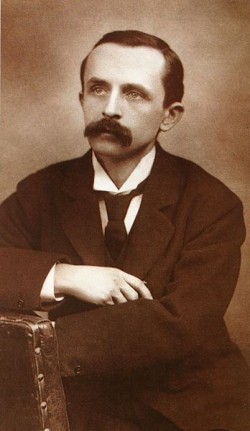 Could James M. Barrie, the author of Peter Pan, be the literary Kevin Bacon of his day? It might sound a little nutty, but take a look at his connections:
He had a long-standing correspondence with Robert Louis Stevenson.  Despite that fact that the two wrote many letters, they never met in person.
George Meredith, the author of The Ordeal of Richard Feverel, was his friend.
George Bernard Shaw was Barrie's neighbor for several years.
He collaborated with H.B. Marriott Watson on a biography of Richard Savage.
Barrie's friend H. G. Wells tried to help him with his marital problems.
Barrie knew Thomas Hardy.
Sir Arthur Conan Doyle and James M. Barrie were good friends.  You can read about their friendship at our partner site, The Chronicles of Sir Arthur Conan Doyle.
Barrie's formed a cricket team, the Allah-Akabarries. Some of Barrie's teammates included, Conan Dolye, H. G. Wells, Jerome K. Jerome, P. G. Wodehouse, A. E. W. Mason, E. V. Lucas, E. W. Hornung, Maurice Hewlett, A. A. Milne (of Winnie the Pooh fame) and G. K. Chesterton.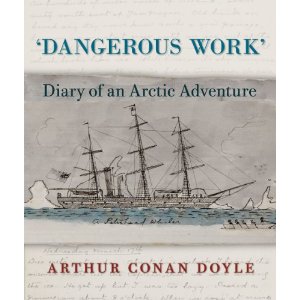 As you may know, I'm also the publisher of a website on the life and work of Sir Arthur Conan Doyle.  There's a lot about Conan Doyle that's not commonly known.  For example, Conan Doyle was a doctor.  When he'd completed his third year of medical studies he signed up for he adventure of a lifetime.  He signed on as the ship's surgeon of a whaling vessel, the Hope. You can read more about this at the Chronicles of Sir Arthur Conan Doyle.
You can learn even more about Conan Doyle and the era by reading the diary that he kept while aboard the Hope.   Here's a description of Dangerous Work: Diary of an Arctic Adventure:
Conan Doyle's time in the Arctic provided powerful fuel for his growing ambitions as a writer. With a ghost story set in the Arctic wastes that he wrote shortly after his return, he established himself as a promising young writer. A subsequent magazine article laying out possible routes to the North Pole won him the respect of Arctic explorers. And he would call upon his shipboard experiences many times in the adventures of Sherlock Holmes, who was introduced in 1887's A Study in Scarlet.

Out of sight for more than a century was a diary that Conan Doyle kept while aboard the whaler. Dangerous Work: Diary of an Arctic Adventure makes this account available for the first time in a beautiful facsimile edition that reproduces Conan Doyle's notebook pages in his own elegant hand, accompanied by his copious illustrations. With humor and grace, Conan Doyle provides a vivid account of a long-vanished way of life at sea. His careful detailing of the experience of arctic whaling is equal parts fascinating and alarming, revealing the dark workings of the later days of the British whaling industry. In addition to the facsimile and annotated transcript of the diary, the volume contains photographs of the Hope, its captain, and a young Conan Doyle on deck with its officers; two nonfiction pieces by Doyle about his experiences; and two of his tales inspired by the journey.
Dangerous Work: Diary of an Arctic Adventure