I've just made a Facebook page for LitQuotes.  I've also redone the two quote photos that I've posted so far so that they'll look better when you share them with your Facebook friends.
To celebrate the Facebook page, I made a new quote photo.  This one features a quote by Sir Arthur Conan Doyle.
A wave of panic passed over the vessel, and these rough and hardy men, who feared no mortal foe, shook with terror at the shadows of their own minds. ~ Sir Nigel by Sir Arthur Conan Doyle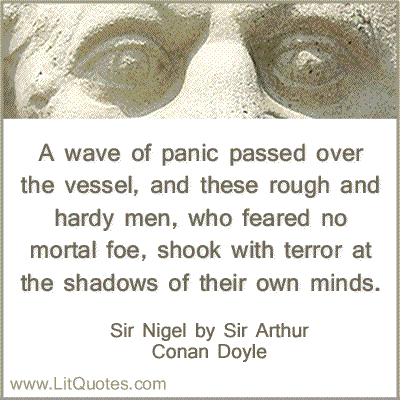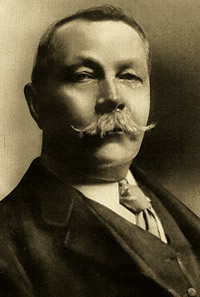 Tomorrow marks the 100th anniversary of the sinking of the Titanic.
Most of us are familiar with the story.  In 1912, on its maiden voyage, the ocean liner struck an iceberg and sank.   Because there were not enough lifeboats over 1,500 lives were lost.
A little-known fact is that after the disaster Conan Doyle and George Bernard Shaw had a very public disagreement about how the disaster was characterized in the press.
You can read the full story about the dispute at our partner site, The Chronicles of Sir Arthur Conan Doyle.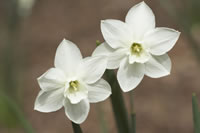 It was an ideal spring day, a light blue sky, flecked with little fleecy white clouds drifting across from west to east. The sun was shining very brightly, and yet there was an exhilarating nip in the air, which set an edge to a man's energy. ~ The Adventure of the Copper Beeches by Sir Arthur Conan Doyle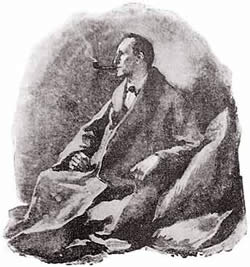 No doubt noticing the popularity of the Sherlock Holmes movies and the BBC's Sherlock, CBS is planing to launch a TV show based on the Sherlock Holmes stories.  It's early days, but some details have been announced.
The tentative title of the show is Elementary.
Jonny Lee Miller (Trainspotting, Dexter) will be playing the role of Sherlock Holmes.
Lucy Liu (Ally McBeal, Charlie's Angels) will be playing the role of Dr. Joan Watson.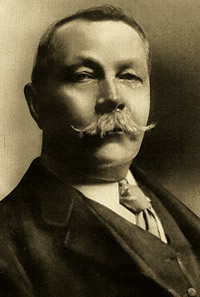 In 1912 there was an announcement that rocked the scientific world.  The remains of an early form of man had been found in the British village of Piltdown.  It was exciting because Piltdown Man was much different from his Cro-Magnon and Neanderthal cousins.  He had an enormous brain.  A large tool that looked kind of like a cricket bat was  found near the skull fragments.  Piltdown Man was certainly one of a kind.
It turns out that the reason Piltdown Man was so different is because the artifacts were forged.
In 1953 it was proven that the artifacts were actually the skull of a modern human and  the jawbone of an orangutan or chimpanzee.  Now only one mystery remains.  Who perpetrated the hoax?
It seems likely that Charles Dawson, the man who first found the remains, was in on the scheme.  Dawson, nicknamed the Wizard of  Sussex, was famous for his archeological finds.  However Dawson's discoveries have not stood the test of time.
Dr Miles Russell of Bournemouth University studied Dawson's collection.  In 2003 Russell declared that at least 38 specimens were fakes. He further stated that Dawson's  career was "built upon deceit, sleight of hand, fraud and deception, the ultimate gain being international recognition"
But did Dawson act alone?  Sir Arhtur Conan Doyle has always been suspected of assisting Dawson.  As a doctor Conan Doyle had the means to create the forged artifacts.  As a Spiritualist he may have also had the motive to take a jab at the scientific community.
In a few weeks British researchers are going to study the remains of Piltdown Man.  Their objective will be to find out everything they can about the artifacts and hopefully discover who took part in the fraud.
More Information: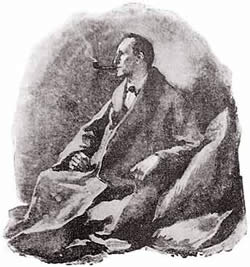 Sherlock Holmes is at your service!  Our partner site, The Chronicles of Sir Arthur Conan Doyle, has a fun feature that allows you to ask Sherlock Holmes a yes or no question.   It's fun and it's addictive!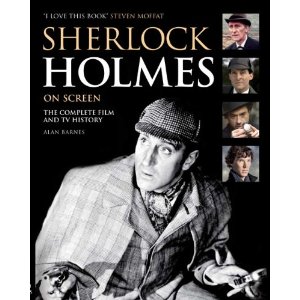 An updated edition of Sherlock Holmes On Screen is going to be released at the end of the month. However you an pre-order it now at Amazon.
Amazon has this to say:
Illustrated with rare archive pictures throughout, Sherlock Holmes on Screen is now updated with entries on the BBC's modern-day Sherlock, starring Benedict Cumberbatch, and director Guy Ritchie's all-action Sherlock Holmes, starring Robert Downey Jr – plus Sherlockian turns from Rupert Everett and Jonathan Pryce. Expanded coverage of Holmes' animated escapades opposite, among others, Batman, Scooby-Doo and the Teenage Mutant Ninja Turtles, plus new research into the Great Detective's silent film career, makes this revised edition the most comprehensive Holmes filmography ever published.

Happy New Year!  May 2012 bring you health, laughter and love.  Here are some quotes from our daily quotes page for the new year . . .
The future was with Fate. The present was our own. ~ The Poison Belt by Sir Arthur Conan Doyle
"Now, I return to this young fellow. And the communication I have got to make is, that he has great expectations." ~ Great Expectations by Charles Dickens
"Ride on! Rough-shod if need be, smooth-shod if that will do, but ride on! Ride on over all obstacles, and win the race!" ~ David Copperfield by Charles Dickens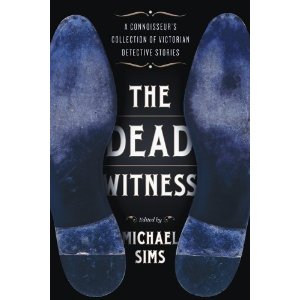 I heard about  The Dead Witness: A Connoisseur's Collection of Victorian Detective Stories on NPR this morning.  Of course Wilkie Collins and Sir Arthur Conan Doyle are represented in the collection.  However the book also has detective fiction from classic authors that aren't necessarily associated with the genre like Charles Dickens and Mark Twain.  Other stories in the collection are by authors that aren't as well known today such as Anna Katharine Green and C. L. Pirkis.
Here's what Amazon.com has to say:
From luminaries Mark Twain, Charles Dickens, Bret Harte, Wilkie Collins, and Arthur Conan Doyle to the forgotten author who helped inspire Edgar Allan Poe's "The Murders in the Rue Morgue" to a surprising range of talented female authors and detectives, The Dead Witness offers mystery surprises from every direction. The 1866 title story, by Australian writer Mary Fortune, is the first known detective story by a woman, a suspenseful clue-strewn manhunt in the Outback. Pioneer writers Anna Katharine Green and C. L. Pirkis take you from high society New York to bustling London, introducing colorful detectives such as Violet Strange and Loveday Brooke.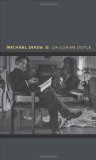 Michael Dirda, a member of The Baker Street Irregulars, has written On Conan Doyle: Or, The Whole Art of Storytelling.  This short book (210 pages) points out that there's more to Conan Doyle than Sherlock Holmes.
Here's what Amazon.com has to say about Mr. Dirda's book:
Because Arthur Conan Doyle wrote far more than the mysteries involving Holmes, this book also introduces readers to the author's lesser-known but fascinating writings in an astounding range of other genres. A prolific professional writer, Conan Doyle was among the most important Victorian masters of the supernatural short story, an early practitioner of science fiction, a major exponent of historical fiction, a charming essayist and memoirist, and an outspoken public figure who attacked racial injustice in the Congo, campaigned for more liberal divorce laws, and defended wrongly convicted prisoners. He also wrote novels about both domestic life and contemporary events (including one set in the Middle East during an Islamic uprising), as well as a history of World War I, and, in his final years, controversial tracts in defense of spiritualism.
Want to learn more?  Our partner site, The Chronicles of Sir Arthur Conan Doyle, is a great place to find out more about Conan Doyle.  And to get a taste of Conan Doyle's other writing  just click on these links: