I've posted this over at the LitQuotes Facebook page too so that you can more easily share this with your friends.
An evening wind uprose too, and the slighter branches cracked and rattled as they moved, in skeleton dances, to its moaning music. ~ Martin Chuzzlewit by Charles Dickens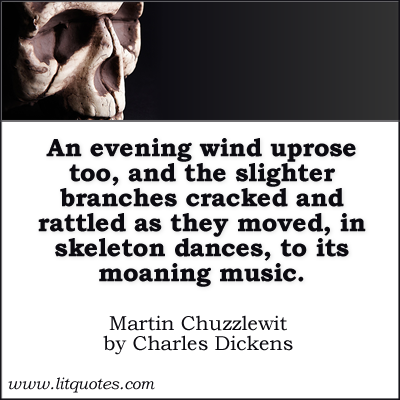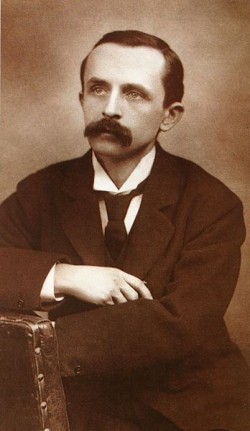 Could James M. Barrie, the author of Peter Pan, be the literary Kevin Bacon of his day? It might sound a little nutty, but take a look at his connections:
He had a long-standing correspondence with Robert Louis Stevenson.  Despite that fact that the two wrote many letters, they never met in person.
George Meredith, the author of The Ordeal of Richard Feverel, was his friend.
George Bernard Shaw was Barrie's neighbor for several years.
He collaborated with H.B. Marriott Watson on a biography of Richard Savage.
Barrie's friend H. G. Wells tried to help him with his marital problems.
Barrie knew Thomas Hardy.
Sir Arthur Conan Doyle and James M. Barrie were good friends.  You can read about their friendship at our partner site, The Chronicles of Sir Arthur Conan Doyle.
Barrie's formed a cricket team, the Allah-Akabarries. Some of Barrie's teammates included, Conan Dolye, H. G. Wells, Jerome K. Jerome, P. G. Wodehouse, A. E. W. Mason, E. V. Lucas, E. W. Hornung, Maurice Hewlett, A. A. Milne (of Winnie the Pooh fame) and G. K. Chesterton.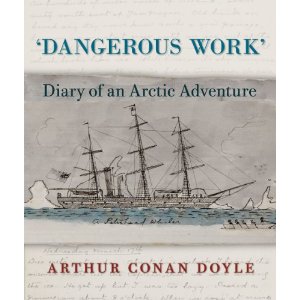 As you may know, I'm also the publisher of a website on the life and work of Sir Arthur Conan Doyle.  There's a lot about Conan Doyle that's not commonly known.  For example, Conan Doyle was a doctor.  When he'd completed his third year of medical studies he signed up for he adventure of a lifetime.  He signed on as the ship's surgeon of a whaling vessel, the Hope. You can read more about this at the Chronicles of Sir Arthur Conan Doyle.
You can learn even more about Conan Doyle and the era by reading the diary that he kept while aboard the Hope.   Here's a description of Dangerous Work: Diary of an Arctic Adventure:
Conan Doyle's time in the Arctic provided powerful fuel for his growing ambitions as a writer. With a ghost story set in the Arctic wastes that he wrote shortly after his return, he established himself as a promising young writer. A subsequent magazine article laying out possible routes to the North Pole won him the respect of Arctic explorers. And he would call upon his shipboard experiences many times in the adventures of Sherlock Holmes, who was introduced in 1887's A Study in Scarlet.

Out of sight for more than a century was a diary that Conan Doyle kept while aboard the whaler. Dangerous Work: Diary of an Arctic Adventure makes this account available for the first time in a beautiful facsimile edition that reproduces Conan Doyle's notebook pages in his own elegant hand, accompanied by his copious illustrations. With humor and grace, Conan Doyle provides a vivid account of a long-vanished way of life at sea. His careful detailing of the experience of arctic whaling is equal parts fascinating and alarming, revealing the dark workings of the later days of the British whaling industry. In addition to the facsimile and annotated transcript of the diary, the volume contains photographs of the Hope, its captain, and a young Conan Doyle on deck with its officers; two nonfiction pieces by Doyle about his experiences; and two of his tales inspired by the journey.
Dangerous Work: Diary of an Arctic Adventure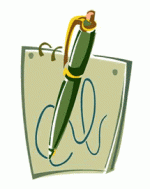 What do Charles Dickens, Algernon Blackwood, Sir Arthur Conan Doyle and W.B.Yeats all have in common? They were members of The Ghost Club.
The Ghost Club is the oldest organization in the world associated with research of psychic events and issues.   The group was founded in 1862 and exists today. Their website states:
Today the Ghost Club is a non-profit, social club run by an elected Council of volunteers and its purpose remains true to its roots; the Ghost Club offers open-minded, curious individuals the opportunity to debate, explore and investigate unexplained phenomena with like-minded people and record the results for posterity.
What do you get when you combine Mary Shelley's Frankenstein with Tim Burton?  Frankenweenie!  This fun, Halloween treat is at theaters now.  Here's the trailer . . .
I've just made a Facebook page for LitQuotes.  I've also redone the two quote photos that I've posted so far so that they'll look better when you share them with your Facebook friends.
To celebrate the Facebook page, I made a new quote photo.  This one features a quote by Sir Arthur Conan Doyle.
A wave of panic passed over the vessel, and these rough and hardy men, who feared no mortal foe, shook with terror at the shadows of their own minds. ~ Sir Nigel by Sir Arthur Conan Doyle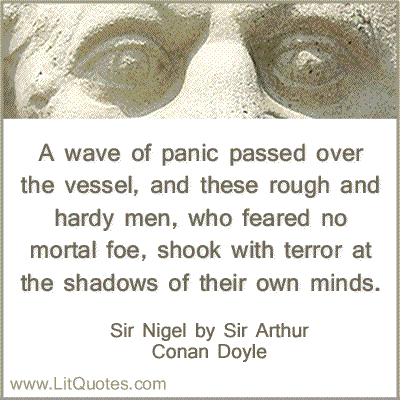 I really, really need to plan a trip to London.  I'd be sure to go on the Charles Dickens Walking Tour.  This video gives you an idea about what the tour would be like. It takes us to the George and Vulture, the home away from home for Pickwick in The Pickwick Papers.
In honor of Halloween I put together this list of five classic novels that have been rewritten with a different twist.  What happens when classic literature crosses with the horror genre?  You get titles like . . . .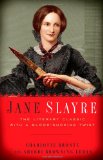 Jane Slayre, our plucky demon-slaying heroine, is a courageous orphan who spurns the detestable vampyre kin who raised her, sets out on the advice of her ghostly uncle to hone her skills as the fearless slayer she's meant to be. When she takes a job as a governess at a country estate, she falls head-over-heels for her new master, Mr. Rochester, only to discover he's hiding a violent werewolf in the attic–in the form of his first wife. Vampyres, zombies, and werewolves transform Charlotte Bronte's unforgettable masterpiece into an eerie paranormal adventure that will delight and terrify.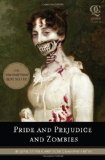 "It is a truth universally acknowledged that a zombie in possession of brains must be in want of more brains."
So begins Pride and Prejudice and Zombies, an expanded edition of the beloved Jane Austen novel featuring all-new scenes of bone-crunching zombie mayhem. As our story opens, a mysterious plague has fallen upon the quiet English village of Meryton—and the dead are returning to life! Feisty heroine Elizabeth Bennet is determined to wipe out the zombie menace, but she's soon distracted by the arrival of the haughty and arrogant Mr. Darcy. What ensues is a delightful comedy of manners with plenty of civilized sparring between the two young lovers—and even more violent sparring on the blood-soaked battlefield.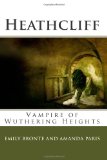 Heathcliff: Vampire of Wuthering Heights starts with a mysterious letter.  Lockwood, a law clerk in London and amateur vampire stalker, must investigate, no matter the peril to himself. Traveling into the misty moors of Yorkshire, Lockwood finds the strange owner of Wuthering Heights, Heathcliff, and becomes trapped in the evil enveloping all of Yorkshire. Driven nearly to madness by his unrequited love for Catherine Earnshaw, Heathcliff roams the moors and is transformed into one of the undead, a vampire. But when he returns to claim his beloved, he finds that she too is forever changed and cannot become one of the undead.  Heathcliff begins a cycle of madness that might satisfy his blood lust, but never his heart's desire. Now he reveals the history of carnage and revenge to his most unwilling listener and next victim…
Heaven knows, we need never be ashamed of our wolfish cravings. . . .
In Grave Expectations bristly, sensitive, and meat-hungry Pip is a robust young whelp, an orphan born under a full moon. Between hunting escaped convicts alongside zombified soldiers, trying not to become one of the hunted himself, and hiding his hairy hands from the supernaturally beautiful and haughty Estella, whose devilish moods keep him chomping at the bit, Pip is sure he will die penniless or a convict like the rest of his commonly uncommon kind.  But then a mysterious benefactor sends him to London for the finest werewolf education money can buy.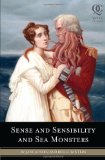 Sense and Sensibility and Sea Monsters expands the original text of the beloved Jane Austen novel with all-new scenes of giant lobsters, rampaging octopi, two-headed sea serpents, and other biological monstrosities. As our story opens, the Dashwood sisters are evicted from their childhood home and sent to live on a mysterious island full of savage creatures and dark secrets. While sensible Elinor falls in love with Edward Ferrars, her romantic sister Marianne is courted by both the handsome Willoughby and the hideous man-monster Colonel Brandon. Can the Dashwood sisters triumph over meddlesome matriarchs and unscrupulous rogues to find true love? Or will they fall prey to the tentacles that are forever snapping at their heels? This masterful portrait of Regency England blends Jane Austen's biting social commentary with ultraviolent depictions of sea monsters biting. It's survival of the fittest—and only the swiftest swimmers will find true love!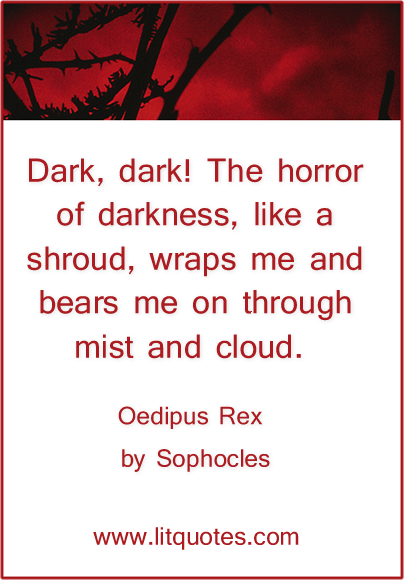 Dark, dark! The horror of darkness, like a shroud, wraps me and bears me on through mist and cloud. ~ Oedipus Rex by Sophocles
Feel free to share this image with your Facebook friends.

We've added some fun features to the site for the month of October!