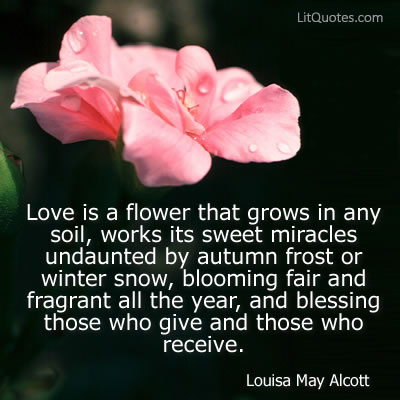 Love is a flower that grows in any soil, works its sweet miracles undaunted by autumn frost or winter snow, blooming fair and fragrant all the year, and blessing those who give and those who receive. ~ Little Men by Louisa May Alcott
Here's a quote photo to share with friends and family.  I've posted it on the LitQuotes Facebook page for easier sharing. It's also on the LitQuotes Pinterest page.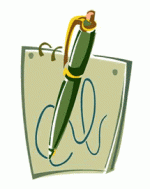 Fans of Little Women will be very interested in Louisa May Alcott's Orchard House.  Alcott wrote Little Women there and the home is also the setting for the classic novel.
I only wish that I lived closer so that I could attend some of their events.  The annual holiday program looks especially fun!
See quotes from Louisa May Alcott.