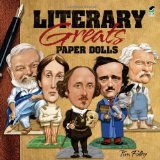 Oh, how I wish I'd seen this before Christmas!   I would have added the Literary Greats Paper Dolls Collection to my wish list.  This paper doll set for grownups contains 35 caricatures of famous authors, including Shakespeare, Mary Shelley, Edgar Allan Poe, Ayn Rand, and Charles Dickens. Each doll has three costumes that relate to the author's work.  Fox example,  the Conan Doyle doll has a Sherlock Holmes costume and Agatha Christie can be decked out as Miss Marple.  Fun stuff!!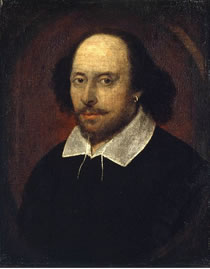 Yes, it's true.  Joss Whedon, the creator of Buffy the Vampire Slayer and Firefly is working on a version of Shakespeare's Much Ado About Nothing. Here's part of the the press release from the movie's website:
Santa Monica, CA (October 24th, 2011)

Bellwether Pictures proudly announces the completion of principal photography on MUCH ADO ABOUT NOTHING, a modern version of Shakespeare's classic comedy adapted and directed by Joss Whedon (Marvel's upcoming THE AVENGERS, "Dr. Horrible's Sing-Along Blog"). Filmed in just 12 days entirely on location in exotic Santa Monica, the film features a stellar cast of beloved (or soon to be beloved) actors – some of them veterans of Shakespearean theater, some completely new to the form. But all dedicated to the idea that this story bears retelling, that this dialogue is as fresh and intoxicating as any being written, and that the joy of working on a passion project surrounded by dear friends, admired colleagues and an atmosphere of unabashed rapture far outweighs their hilariously miniature paychecks.