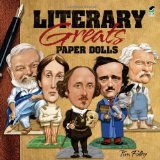 Oh, how I wish I'd seen this before Christmas!   I would have added the Literary Greats Paper Dolls Collection to my wish list.  This paper doll set for grownups contains 35 caricatures of famous authors, including Shakespeare, Mary Shelley, Edgar Allan Poe, Ayn Rand, and Charles Dickens. Each doll has three costumes that relate to the author's work.  Fox example,  the Conan Doyle doll has a Sherlock Holmes costume and Agatha Christie can be decked out as Miss Marple.  Fun stuff!!
"Christmas isn't a season. It's a feeling."  ~ Roast Beef, Medium by Edna Ferber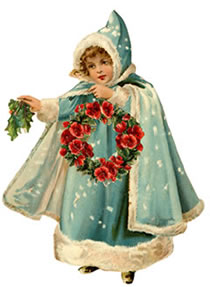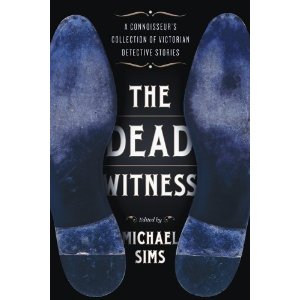 I heard about  The Dead Witness: A Connoisseur's Collection of Victorian Detective Stories on NPR this morning.  Of course Wilkie Collins and Sir Arthur Conan Doyle are represented in the collection.  However the book also has detective fiction from classic authors that aren't necessarily associated with the genre like Charles Dickens and Mark Twain.  Other stories in the collection are by authors that aren't as well known today such as Anna Katharine Green and C. L. Pirkis.
Here's what Amazon.com has to say:
From luminaries Mark Twain, Charles Dickens, Bret Harte, Wilkie Collins, and Arthur Conan Doyle to the forgotten author who helped inspire Edgar Allan Poe's "The Murders in the Rue Morgue" to a surprising range of talented female authors and detectives, The Dead Witness offers mystery surprises from every direction. The 1866 title story, by Australian writer Mary Fortune, is the first known detective story by a woman, a suspenseful clue-strewn manhunt in the Outback. Pioneer writers Anna Katharine Green and C. L. Pirkis take you from high society New York to bustling London, introducing colorful detectives such as Violet Strange and Loveday Brooke.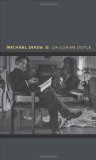 Michael Dirda, a member of The Baker Street Irregulars, has written On Conan Doyle: Or, The Whole Art of Storytelling.  This short book (210 pages) points out that there's more to Conan Doyle than Sherlock Holmes.
Here's what Amazon.com has to say about Mr. Dirda's book:
Because Arthur Conan Doyle wrote far more than the mysteries involving Holmes, this book also introduces readers to the author's lesser-known but fascinating writings in an astounding range of other genres. A prolific professional writer, Conan Doyle was among the most important Victorian masters of the supernatural short story, an early practitioner of science fiction, a major exponent of historical fiction, a charming essayist and memoirist, and an outspoken public figure who attacked racial injustice in the Congo, campaigned for more liberal divorce laws, and defended wrongly convicted prisoners. He also wrote novels about both domestic life and contemporary events (including one set in the Middle East during an Islamic uprising), as well as a history of World War I, and, in his final years, controversial tracts in defense of spiritualism.
Want to learn more?  Our partner site, The Chronicles of Sir Arthur Conan Doyle, is a great place to find out more about Conan Doyle.  And to get a taste of Conan Doyle's other writing  just click on these links: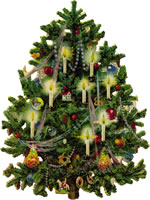 Oh, a wonderful pudding! Bob Cratchit said, and calmly too, that he regarded it as the greatest success achieved by Mrs. Cratchit since their marriage. Mrs. Cratchit said that now the weight was off her mind, she would confess she had had her doubts about the quantity of flour. Everybody had something to say about it, but nobody said or thought it was at all a small pudding for a large family. It would have been flat heresy to do so. Any Cratchit would have blushed to hint at such at such a thing. ~  A Christmas Carol by Charles Dickens
For any adventurous cooks out there that want to make their own Christmas pudding, here's a recipe from The Book Of Household Management by Mrs. Isabella Beeton, published in installments between 1859 and 1861.

CHRISTMAS PLUM-PUDDING.

 INGREDIENTS.—1-1/2 lb. of raisins, 1/2 lb. of currants, 1/2 lb. of mixed peel, 3/4 lb. of bread crumbs, 3/4 lb. of suet, 8 eggs, 1 wineglassful of brandy.

Mode.—Stone and cut the raisins in halves, but do not chop them; wash, pick, and dry the currants, and mince the suet finely; cut the candied peel into thin slices, and grate down the bread into fine crumbs. When all these dry ingredients are prepared, mix them well together; then moisten the mixture with the eggs, which should be well beaten, and the brandy; stir well, that everything may be very thoroughly blended, and press the pudding into a buttered mould; tie it down tightly with a floured cloth, and boil for 5 or 6 hours. It may be boiled in a cloth without a mould, and will require the same time allowed for cooking. As Christmas puddings are usually made a few days before they are required for table, when the pudding is taken out of the pot, hang it up immediately, and put a plate or saucer underneath to catch the water that may drain from it. The day it is to be eaten, plunge it into boiling water, and keep it boiling for at least 2 hours; then turn it out of the mould, and serve with brandy-sauce. On Christmas-day a sprig of holly is usually placed in the middle of the pudding, and about a wineglassful of brandy poured round it, which, at the moment of serving, is lighted, and the pudding thus brought to table encircled in flame.

Time.—5 or 6 hours the first time of boiling; 2 hours the day it is to be served.

Average cost, 4s.

Sufficient for a quart mould for 7 or 8 persons.

Seasonable on the 25th of December, and on various festive occasions till March.
If the above looks a little complicated, here's a modern version of a Christmas pudding recipe.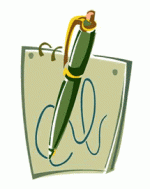 If you have an interest in the Victorian Era be sure to check out The Virtual Victorian website.  The writing style and images make one want to settle in with a cup of tea while they take in this beautiful and very informative blog.
Recent post topics at The Virtual Victorian include:
A Victorian Railway Opening…
Mr Brigg's Hat: A Review By D. E. Meredith…
A Brief History Of Dolls Houses…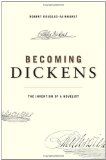 While there's been a lot of attention on Claire Tomalin's Charles Dickens: A Life it isn't the only new Dickens biography around.   Becoming Dickens: The Invention of a Novelist by Robert Douglas-Fairhurst also gives us a look at the private life of Charles Dickens.  However Douglas-Fairhurst's book is a little different.  Rather than focusing on the entire life of Dickens, the biography examines Dickens's life in the 1830s.
Becoming Dickens tells the story of how an ambitious young Londoner became England's greatest novelist. In following the twists and turns of Charles Dickens's early career, Robert Douglas-Fairhurst examines a remarkable double transformation: in reinventing himself Dickens reinvented the form of the novel. It was a high-stakes gamble, and Dickens never forgot how differently things could have turned out. Like the hero of Dombey and Son, he remained haunted by "what might have been, and what was not."

Douglas-Fairhurst's provocative new biography, focused on the 1830s, portrays a restless and uncertain Dickens who could not decide on the career path he should take and would never feel secure in his considerable achievements.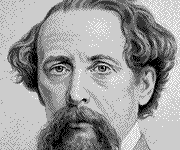 Are you familiar with Today in Literature?  It's an informative site that features a daily article on literary history.  Today's post is about Dickens's 1867 trip to America.
If you like Today in Literature you'll love our daily quote page! The daily quote page features a snippet of the Today in Literature daily article, a daily quote and a LitQuote Duo.  It's truly bookmark worthy!