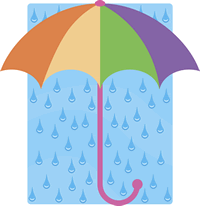 I woke up this morning to a forecast of rain.  It looks like it's going to rain through the whole weekend and the sun won't be out until Monday.  So in honor of the rainy weekend I'll probably be having, here are some quotes about rain from literature.
"Ah," said Dolly, with soothing gravity, "it's like the night and the morning, and the sleeping and the waking, and the rain and the harvest–one goes and the other comes, and we know nothing how nor where. We may strive and scrat and fend, but it's little we can do arter all–the big things come and go wi' no striving o' our'n–they do, that they do." ~ Silas Marner by George Eliot
All day the wind had screamed and the rain had beaten against the windows, so that even here in the heart of great, hand-made London we were forced to raise our minds for the instant from the routine of life and to recognise the presence of those great elemental forces which shriek at mankind through the bars of his civilisation, like untamed beasts in a cage. ~ The Five Orange Pips by Sir Arthur Conan Doyle
I wish I were not quite so lonely—and so poor. And yet I love both my loneliness and my poverty. The former makes me appreciate the companionship of the wind and rain, while the latter preserves my liver and prevents me wasting time in dancing attendance upon women. ~ The Listener by Algernon Blackwood
Love comforteth like sunshine after rain." ~ Venus and Adonis by William Shakespeare
The sky was dark and gloomy, the air was damp and raw, the streets were wet and sloppy. The smoke hung sluggishly above the chimney-tops as if it lacked the courage to rise, and the rain came slowly and doggedly down, as if it had not even the spirit to pour. ~ The Pickwick Papers by Charles Dickens
More Rain Quotes From Literature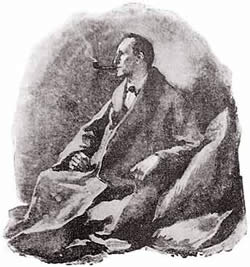 Our partner site, The Chronicles of Sir Arthur Conan Doyle, has as great quiz for the true Sherlockian.   Yes, I hear you scoff, "How hard can that be?"  Let me tell you, it's pretty challenging!  In this multiple choice game you're given the first line to 10 of the stories in The Adventures of Sherlock Holmes.  Select the title that matches the first line from the drop down menu.  I hope you enjoy The Adventures of Sherlock Holmes Matching Quiz.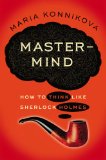 This is a book that I could really use! In Mastermind: How to Think Like Sherlock Holmes author Maria Konnikova combines the work of Sir Arthur Conan Doyle with neuroscience and psychology.  The result makes for interesting reading.  It may also show us a way that we can improve our own thinking.
For Holmes aficionados and casual readers alike, Konnikova reveals how the world's most keen-eyed detective can serve as an unparalleled guide to upgrading the mind.
"Love has no age, no limit; and no death." ~ The Forsyte Saga by John Galsworthy
I've posted this on the LitQuotes Facebook page as well as the LitQuotes Google Plus page for easier sharing. It's also on the LitQuotes Pinterest page.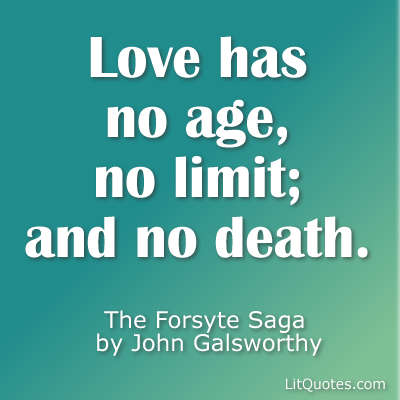 Mind boggling! Husky Jackal Theater presents a recreation of Terminator 2: Judgement Day done entirely with text taken from the works of William Shakespeare. They allowed themselves minor changes to include proper nouns, like Skynet, and a few other minor changes. As strange as this pairing sounds, it seems to work. In fact, it seems to be something quite powerful.
Last year Great Expectations staring  Helena Bonham Carter, Ralph Fiennes, Sally Hawkins and Jason Flemyng debuted in the UK.  The US version of the movie is coming to theaters on November 8th.  That seems like ages to me!  I can't wait to see this film.  In the meantime here's the trailer:

Our partner site, CharlesDickensInfo.com has a fun quiz for the Dickens expert, match the character to the novel by Charles Dickens.  For example, does the name Rosa Bud sound familiar?   Maybe she was a love interest in Martin Chuzzlewit?  Or maybe she was appeared in The Pickwick Papers working at an inn?  If you think you know take the quiz and see how you do.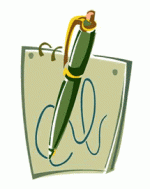 I just discovered Interesting Literature – a library of literary interestingness.  What a fun site!  Articles include items like  Five Reasons Everyone Should Know George Meredith and Ten Underrated Shakespeare Plays.   (By the way, LitQuotes features a George Meredith quotation collection.)
Here's a quote from the site's about page:
Welcome to Interesting Literature, an online library of all that is most interesting and captivating about literature. Here you'll find fun facts, interesting research into writers and their work, and blog posts which seek to capture the most fascinating facets of the literary world. So pull up a chair at this virtual library of literary wonder, and begin browsing!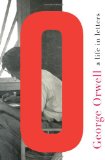 Eric Arthur Blair, who used the pen name George Orwell, was an English novelist, essayist, journalist and critic. He was born on June 25, 1903 in Motihari, India.  He died on January 21, 1950 in London.
He wrote Nineteen Eighty-Four and Animal Farm, but how much do you really know about George Orwell?  George Orwell: A Life in Letters allows us a fascinating look into the life of this complicated man.
From his school days to his tragic early death, George Orwell, who never wrote an autobiography, chronicled the dramatic events of his turbulent life in a profusion of powerful letters. Indeed, one of the twentieth century's most revered icons was a lively, prolific correspondent who developed in rich, nuanced dispatches the ideas that would influence generations of writers and intellectuals.

Over the course of a lifetime, Orwell corresponded with hundreds of people, including many distinguished political and artistic figures. Witty, personal, and profound, the letters tell the story of Orwell's passionate first love that ended in devastation and explains how young Eric Arthur Blair chose the pseudonym "George Orwell." In missives to luminaries such as T. S. Eliot, Stephen Spender, Arthur Koestler, Cyril Connolly, and Henry Miller, he spells out his literary and philosophical beliefs.

Combined with rare photographs and hand-drawn illustrations, George Orwell: A Life in Letters offers "everything a reader new to Orwell needs to know…and a great deal that diehard fans will be enchanted to have" (New Statesmen).