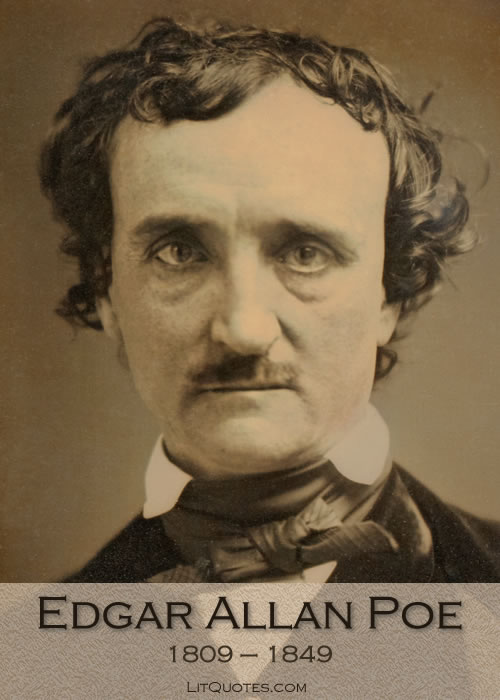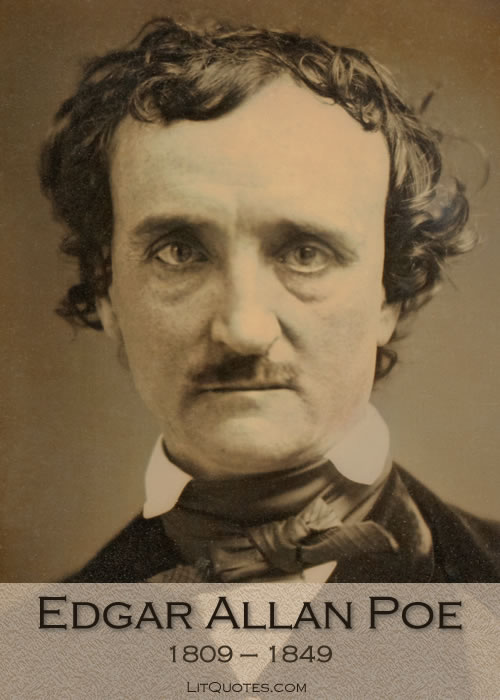 You may know that Edgar Allan Poe wrote The Raven and The Fall of the House of Usher but did you know that . . .
1 – Edgar Allan Poe was born on January 19, 1809 in Boston.  He died on October 7, 1849.
2 – His parents were both actors. In fact, Poe may have been named after a character in King Lear. His parents performed the play the year of Poe's birth.
3 – Poe's father abandoned the family in 1810. Sadly, Poe's mother passed away in 1811. Edgar was raised by John and Frances Allan of Richmond, Virginia.
4 – In 1835 Poe married Virginia Clemm, his first cousin.  She was thirteen-year-old at the time.  They remained married until her death in 1847.
5 – Edgar Allan Poe is considered to be the inventor of the detective fiction genre because of his work, The Murders in the Rue Morgue.
6 – Poe died in 1849 at the age of 40. The cause of his death is a mystery. Theories about the matter include alcohol, carbon monoxide poisoning, suicide and even rabies.
Partial List of Poe's Work
The Cask of Amontillado
A Descent into the Maelstrom
The Facts in the Case of M. Valdemar
The Fall of the House of Usher
The Gold-Bug
Hop-Frog
The Imp of the Perverse
Ligeia
The Masque of the Red Death
Morella
The Murders in the Rue Morgue
The Oval Portrait
The Pit and the Pendulum
The Premature Burial
The Purloined Letter
The System of Doctor Tarr and Professor Fether
The Tell-Tale Heart
More Edgar Allan Poe Information