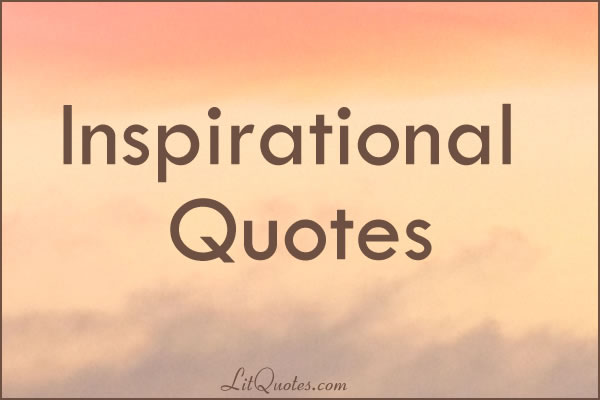 "Everything that's worth having is some trouble." ~ Anne Of Avonlea by Lucy Maud Montgomery
If you need something to worship, then worship life — all life, every last crawling bit of it! We're all in this beauty together! ~ Dune Messiah by Frank Herbert
To see and know the worst is to take from Fear her main advantage. ~ Villette by Charlotte Bronte
May the wind under your wings bear you where the sun sails and the moon walks. ~ The Hobbit by J. R. R. Tolkien
These fellow-mortals, every one, must be accepted as they are: you can neither straighten their noses, nor brighten their wit, nor rectify their dispositions; and it is these people–amongst whom your life is passed–that it is needful you should tolerate, pity, and love: it is these more or less ugly, stupid, inconsistent people whose movements of goodness you should be able to admire–for whom you should cherish all possible hopes, all possible patience. ~ Adam Bede by George Eliot
"You know, there are two good things in life, freedom of thought and freedom of action." ~ Of Human Bondage by W. Somerset Maugham
"Man is not the creature of circumstances. Circumstances are the creatures of men." ~ Vivian Grey by Benjamin Disraeli
"Simple, generous goodness is the best capital to found the business of this life upon. It lasts when fame and money fail, and is the only riches we can take out of this world with us." ~ Little Men by Louisa May Alcott
Men who look on nature, and their fellow-men, and cry that all is dark and gloomy, are in the right; but the sombre colours are reflections from their own jaundiced eyes and hearts. The real hues are delicate, and need a clearer vision. ~ Oliver Twist by Charles Dickens
Be men, or be more than men. Be steady to your purposes and firm as a rock. This ice is not made of such stuff as your hearts may be; it is mutable and cannot withstand you if you say that it shall not. ~ Frankenstein by Mary Shelley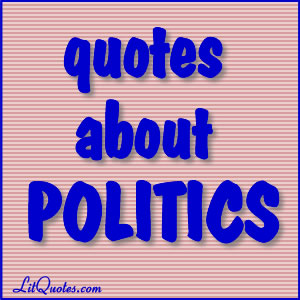 Often I must speak other than I think. That is called diplomacy. ~ Dune Messiah by Frank Herbert
"There is no act of treachery or meanness of which a political party is not capable; for in politics there is no honour." ~ Vivian Grey by Benjamin Disraeli
A drunkard or a gambler may be weaned from his ways, but not a politician. ~ Phineas Redux by Anthony Trollope
He was born to be a senator. He never said anything important, and he always said it sonorously. ~ Elmer Gantry by Sinclair Lewis
"There is no gambling like politics." ~ Endymion by Benjamin Disraeli
"You see my kind of loyalty was loyalty to one's country, not to its institutions or its office-holders. The country is the real thing, the substantial thing, the eternal thing; it is the thing to watch over, and care for, and be loyal to; institutions are extraneous." ~ A Connecticut Yankee in King Arthur's Court by Mark Twain
A drunkard or a gambler may be weaned from his ways, but not a politician. ~ Phineas Redux by Anthony Trollope
From politics, it was an easy step to silence. ~ Northanger Abbey by Jane Austen
"The world is wearied of statesmen; whom democracy has degraded into politicians." ~ Lothair by Benjamin Disraeli
And he gave it for his opinion, "that whoever could make two ears of corn, or two blades of grass, to grow upon a spot of ground where only one grew before, would deserve better of mankind, and do more essential service to his country, than the whole race of politicians put together." ~ Gulliver's Travels by Jonathan Swift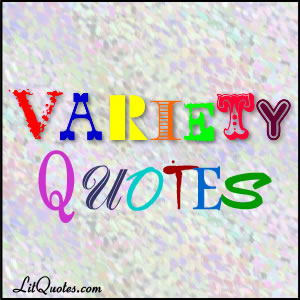 Age cannot wither her, nor custom stale
Her infinite variety. ~ Antony and Cleopatra by William Shakespeare
"I never keep to anything long. Variety is the mother of Enjoyment." ~ Vivian Grey by Benjamin Disraeli
The complex affair we call the world requires a great variety of people to keep it going. ~ The Golden House by Charles Dudley Warner
"I trust that age doth not wither nor custom stale my infinite variety." ~ The Adventure of the Empty House by Sir Arthur Conan Doyle
A difference of taste in jokes is a great strain on the affections. ~ Daniel Deronda by George Eliot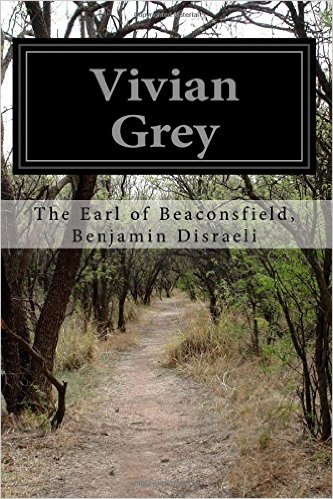 Vivian Grey is the first novel written by Disraeli.  It was published anonymously in 1826.
The novel depicts the life of Vivian Grey as he grows up and attempts to succeed in the world of politics.   The novel has autobiographical elements and is also a satire on the social and political life of the time.  Its publication caused quite a stir as the members of London society tried to deduce the name of the author.
The praise of a fool is incense to the wisest of us. ~ Vivian Grey by Benjamin Disraeli
More about Vivian Grey

Fifty new quotes were added to the site today.  All of our quotes list an author and a source. We're proud that this quotation collection is curated by people and NOT by a computer program.
Here are some quotes from the new additions.
If you need something to worship, then worship life — all life, every last crawling bit of it! We're all in this beauty together! ~ Dune Messiah by Frank Herbert
The end of religion is not to teach us how to die, but how to live. ~ Agnes Grey by Anne Bronte
"A man's fate is his own temper; and according to that will be his opinion as to the particular manner in which the course of events is regulated. A consistent man believes in Destiny, a capricious man in Chance." ~ Vivian Grey by Benjamin Disraeli
"Who, being loved, is poor?" ~ A Woman of No Importance by Oscar Wilde
Life is easy to chronicle, but bewildering to practice. ~ A Room With A View by E. M. Forster
It is a narrow mind which cannot look at a subject from various points of view. ~ Middlemarch by George Eliot
The course of true love never did run smooth. ~ A Midsummer Night's Dream by William Shakespeare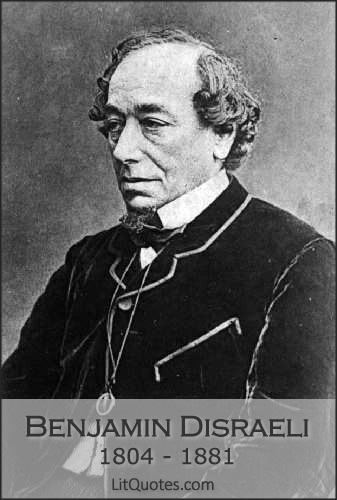 Benjamin Disraeli was born on December 21, 1804  and died on April 19, 1881.  He was a talented writer as well as a politician.  He twice served as Prime Minister. His works include Sybil, Coningsby and Vivian Grey.
While Disraeli was British, all of his grandparents and great grandparents were born in Italy
He was of Jewish birth, but later converted to Christianity.  As of this writing, he's the only person to hold the office of British Prime Minister who was born Jewish.
In 1839 Disraeli married Mary Anne Lewis.  She was twelve years older than Disraeli and had an income of £5,000 a year. "Dizzy married me for my money," his wife later said, "But, if he had the chance again, he would marry me for love."
He served as Prime Minister twice.  The first time was from February 27 to 1 December of 1868.  The second time Disraeli was Prime Minister was from February 20, 1874 to April 21, 1880.
Disraeli is remembered for his political battles with the Liberal leader, William Ewart Gladstone.
Hughenden Manor, a red brick Victorian mansion, located in High Wycombe, Buckinghamshire, England was Disraeli's country house.  In 1862 the Disraelis had the house remodelled by the architect Edward Buckton Lamb. Today, it is owned by the National Trust and open to the public.
Disraeli had a close friendship with Queen Victoria, who in 1876 created him Earl of Beaconsfield.
"There is no act of treachery or meanness of which a political party is not capable; for in politics there is no honour." ~ Vivian Grey by Benjamin Disraeli
"We are all born for love," said Morley. "It is the principle of existence, and its only end." ~ Sybil by Benjamin Disraeli
"Nurture your mind with great thoughts. To believe in the heroic makes heroes." ~ Coningsby by Benjamin Disraeli
Novels by Benjamin Disraeli
Vivian Grey
Popanilla
The Young Duke
Contarini Fleming
Ixion in Heaven
The Wondrous Tale of Alroy
The Rise of Iskander
The Infernal Marriage
Henrietta Temple
Venetia
Coningsby, or the New Generation
Sybil, or The Two Nations
Tancred, or the New Crusade
Lothair
Endymion
Falconet (unfinished)
More About Benjamin Disraeli