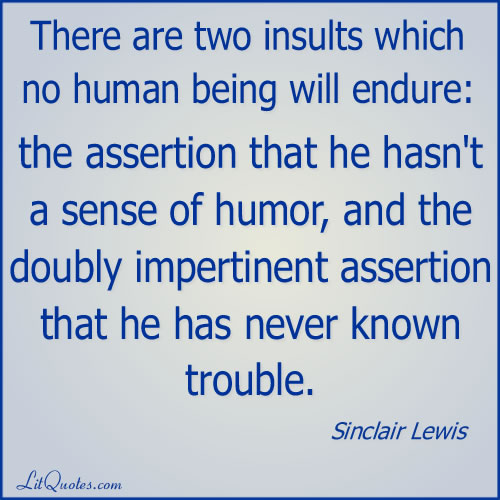 There are two insults which no human being will endure: the assertion that he hasn't a sense of humor, and the doubly impertinent assertion that he has never known trouble. ~ Main Street by Sinclair Lewis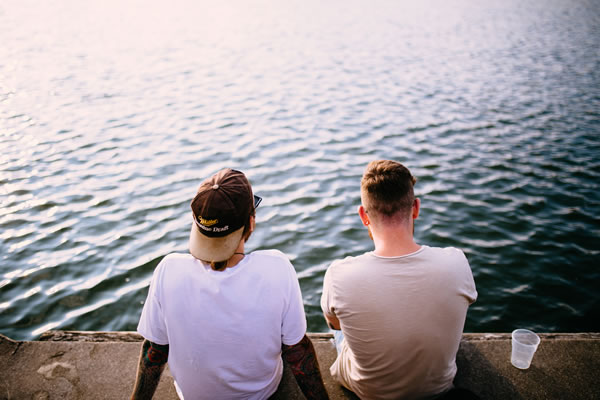 The site has a large collection of literary quotes about communication.  These are some of my favorites.
In reality they all lived in a kind of hieroglyphic world, where the real thing was never said or done or even thought, but only represented by a set of arbitrary signs. ~ The Age of Innocence by Edith Wharton
"Old men only lie in wait for people to ask them to talk. Then they rattle on like a rusty elevator wheezing up a shaft." ~ Dandelion Wine by Ray Bradbury
Often I must speak other than I think. That is called diplomacy. ~ Dune Messiah by Frank Herbert
"With no intention to take offence, I deny your right to put words into my mouth." ~ Treasure Island by Robert Louis Stevenson
Our words are giants when they do us an injury, and dwarfs when they do us a service. ~ The Woman in White by Wilkie Collins
"Words," said the host, at length, "is worse'n bullets. You never know what they'll hit." ~ The Night Horseman by Max Brand
Fair speech may hide a foul heart. ~ The Two Towers by J. R. R. Tolkien
We are never half so interesting when we have learned that language is given us to enable us to conceal our thoughts. ~ Anne of the Island by Lucy Maud Montgomery
"I make no manner of doubt that you threw a very diamond of truth at me, though you see it hit me so directly in the face that it wasn't exactly appreciated, at first." ~ Uncle Tom's Cabin by Harriet Beecher Stowe
Never tell all you know—not even to the person you know best. ~ The Secret Adversary by Agatha Christie
Fine, large, meaningless, general terms like romance and business can always be related. They take the place of thinking, and are highly useful to optimists and lecturers. ~ The Job by Sinclair Lewis
The fool wonders, the wise man asks. ~ Count Alarcos: A Tragedy by Benjamin Disraeli
A slight throbbing about the temples told me that this discussion had reached saturation point. ~ Right Ho, Jeeves by P. G. Wodehouse
Mrs. Bittacy rustled ominously, holding her peace meanwhile. She feared long words she did not understand. Beelzebub lay hid among too many syllables. ~ The Man Whom the Trees Loved by Algernon Blackwood
To read between the lines was easier than to follow the text. ~ The Portrait of a Lady by Henry James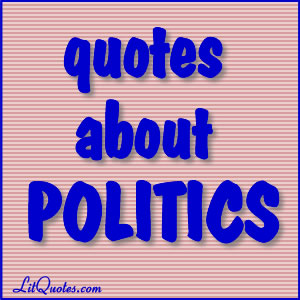 Often I must speak other than I think. That is called diplomacy. ~ Dune Messiah by Frank Herbert
"There is no act of treachery or meanness of which a political party is not capable; for in politics there is no honour." ~ Vivian Grey by Benjamin Disraeli
A drunkard or a gambler may be weaned from his ways, but not a politician. ~ Phineas Redux by Anthony Trollope
He was born to be a senator. He never said anything important, and he always said it sonorously. ~ Elmer Gantry by Sinclair Lewis
"There is no gambling like politics." ~ Endymion by Benjamin Disraeli
"You see my kind of loyalty was loyalty to one's country, not to its institutions or its office-holders. The country is the real thing, the substantial thing, the eternal thing; it is the thing to watch over, and care for, and be loyal to; institutions are extraneous." ~ A Connecticut Yankee in King Arthur's Court by Mark Twain
A drunkard or a gambler may be weaned from his ways, but not a politician. ~ Phineas Redux by Anthony Trollope
From politics, it was an easy step to silence. ~ Northanger Abbey by Jane Austen
"The world is wearied of statesmen; whom democracy has degraded into politicians." ~ Lothair by Benjamin Disraeli
And he gave it for his opinion, "that whoever could make two ears of corn, or two blades of grass, to grow upon a spot of ground where only one grew before, would deserve better of mankind, and do more essential service to his country, than the whole race of politicians put together." ~ Gulliver's Travels by Jonathan Swift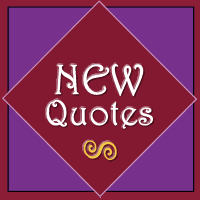 I'm thinking about literature this Labor Day weekend.  OK, who am I kidding?  One look at my numerous bookshelves shows that I'm always thinking about literature.
Anyway, the point is that I've added new quotes to the collection.  Here are my favorites.  Remember that if you have a quote that you'd like to see added, you can contribute a quote.
The world is full enough of hurts and mischances without wars to multiply them. ~ The Return of the King by J. R. R. Tolkien
There is no charm equal to tenderness of heart. ~ Emma by Jane Austen
Could I come near your beauty with my nails,
I could set my ten commandments in your face. ~ Henry VI, Part Two by William Shakespeare
The revenge of an elder sister may be long in coming, but, like a South-Eastern express, it arrives in its own good time. ~ Reginald by Saki
He had, in fact, got everything from the church and Sunday School, except, perhaps, any longing whatever for decency and kindness and reason. ~ Elmer Gantry by Sinclair Lewis
Who knows the end? What has risen may sink, and what has sunk may rise. Loathsomeness waits and dreams in the deep, and decay spreads over the tottering cities of men. ~ The Call of Cthulhu by H. P. Lovecraft
Other LitQuotes Features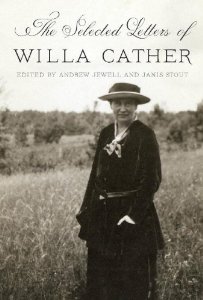 The Selected Letters of Willa Cather will be released on April 16th.   Although if it would have been up to Cather, her letters would never be read by the public.
She forbade the publication of the letters in her will.  However the editors of the book state that while they're not following the letter of Cather's will, they are following its intent.  They state that Cather wanted people to focus more on her work than her personal life.  More than sixty five years after her passing, Cather's literary legacy is secure.
The 566 letters collected here, nearly 20 percent of the total, range from the funny (and mostly misspelled) reports of life in Red Cloud in the 1880s that Cather wrote as a teenager, through those from her college years at the University of Nebraska, her time as a journalist in Pittsburgh and New York, and during her growing eminence as a novelist. Postcards and letters describe her many travels around the United States and abroad, and they record her last years in the 1940s, when the loss of loved ones and the disasters of World War II brought her near to despair. Written to family and close friends and to such luminaries as Sarah Orne Jewett, Robert Frost, Yehudi Menuhin, Sinclair Lewis, and the president of Czechoslovakia, Thomas Masaryk, they reveal her in her daily life as a woman and writer passionately interested in people, literature, and the arts in general.
Order the The Selected Letters of Willa Cather