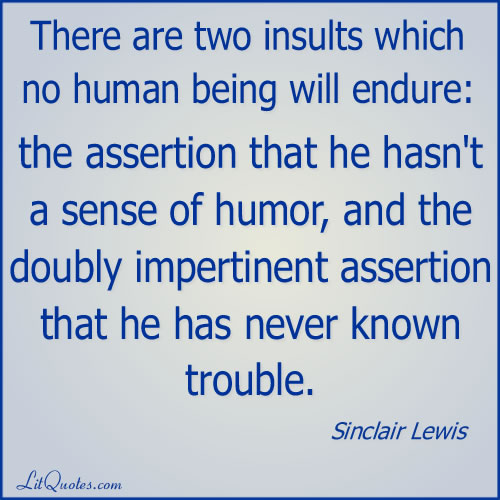 There are two insults which no human being will endure: the assertion that he hasn't a sense of humor, and the doubly impertinent assertion that he has never known trouble. ~ Main Street by Sinclair Lewis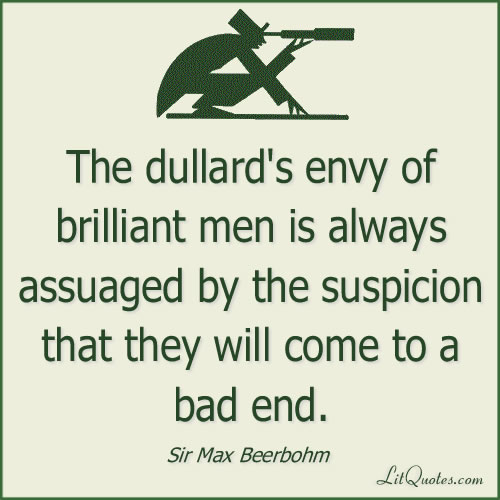 But the dullard's envy of brilliant men is always assuaged by the suspicion that they will come to a bad end. ~ Zuleika Dobson by Sir Max Beerbohm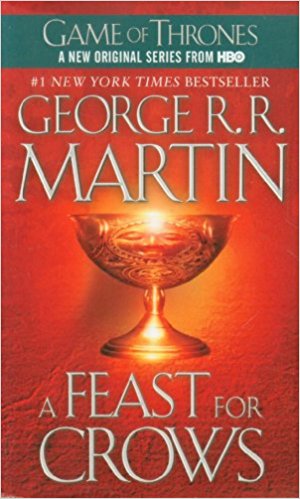 A Feast for Crows is the fourth of seven planned novels in the fantasy series A Song of Ice and Fire by George R. R. Martin. The novel was first published on October 17, 2005, in the United Kingdom.  A United States edition followed on in November  of 2005.
War makes monsters of us all. ~ A Feast for Crows by George R. R. Martin
Read More Quotes from A Feast for Crows
Buy A Feast for Crows at Amazon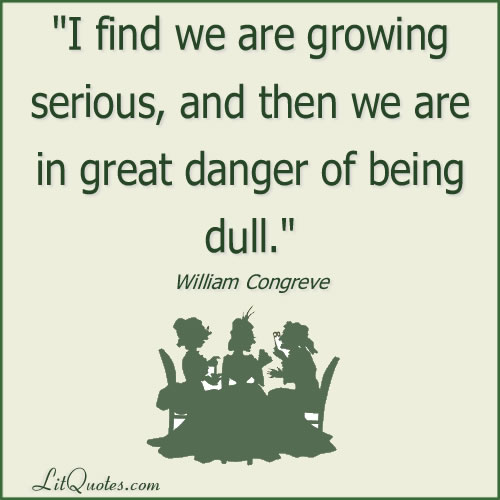 "I find we are growing serious, and then we are in great danger of being dull." ~ The Old Bachelor by William Congreve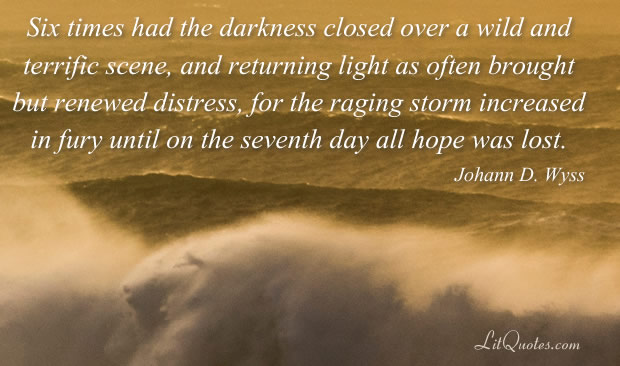 For many days we had been tempest-tossed. Six times had the darkness closed over a wild and terrific scene, and returning light as often brought but renewed distress, for the raging storm increased in fury until on the seventh day all hope was lost. ~ The Swiss Family Robinson by Johann D. Wyss
Photo by Payton Bissell on Unsplash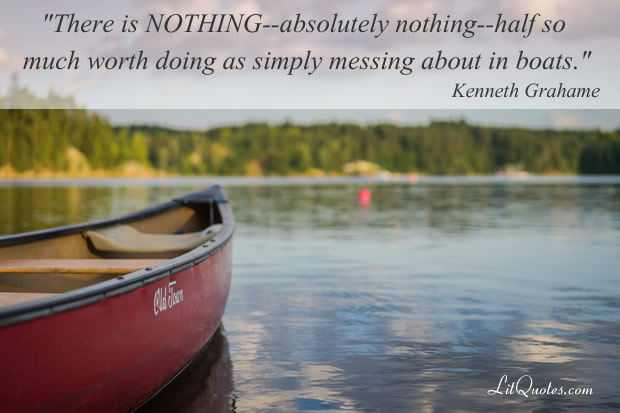 "Believe me, my young friend, there is NOTHING–absolutely nothing–half so much worth doing as simply messing about in boats." ~ The Wind in the Willows by Kenneth Grahame
Photo by Michael Niessl on Unsplash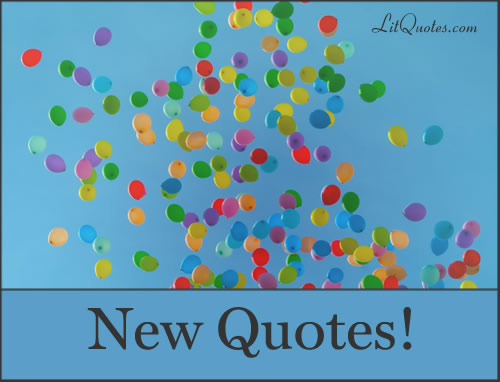 We added new quotes to the site today.  All of the quotes on this site list an author and a source. Over the next few weeks we'll add these quotes to topics.  With these new quotes we've got more than 2,800 quotes.
Here are some quotes from the new additions, but you can see them all on the new quotes page.  If you have a quote that you'd like to see added to the site, you can contribute a quote.
"I'm tired of hearing you men say that this and that and the other isn't woman's work. Any work is woman's work that a woman can do well." ~ Roast Beef, Medium by Edna Ferber
The sense of humor dies hard. ~ Personality Plus by Edna Ferber
They were strange, the facts about them: their staying inside by day, their avoidance of garlic, their death by stake, their reputed fear of crosses, their supposed dread of mirrors. ~ I Am Legend by Richard Matheson
"I say alone, for one who sits by a sleeper is indeed alone; perhaps more alone than he can realize." ~ The Shunned House by H. P. Lovecraft
There were a Rattling and Rolling, Groaning, Screeching, and Hissing, such as no Things of this Earth cou'd raise up, and which must needs have come from those Caves that only black Magick can discover, and only the Divell unlock. ~ The Dunwich Horror by H. P. Lovecraft
The ghostly winter silence had given way to the great spring murmur of awakening life. ~ The Call of the Wild by Jack London
"Didst thou ever see a lark in a cage? Such is the soul in the body." ~ The Duchess of Malfi by John Webster
"Don't think of what's past!" said she. "I am not going to think outside of now. Why should we! Who knows what to-morrow has in store?" ~ Tess of the D'Urbervilles by Thomas Hardy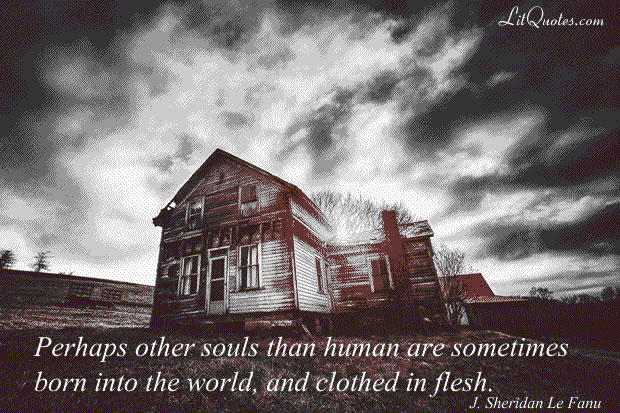 Perhaps other souls than human are sometimes born into the world, and clothed in flesh. ~ Uncle Silas by J. Sheridan Le Fanu
Photo by Bryan Minear on Unsplash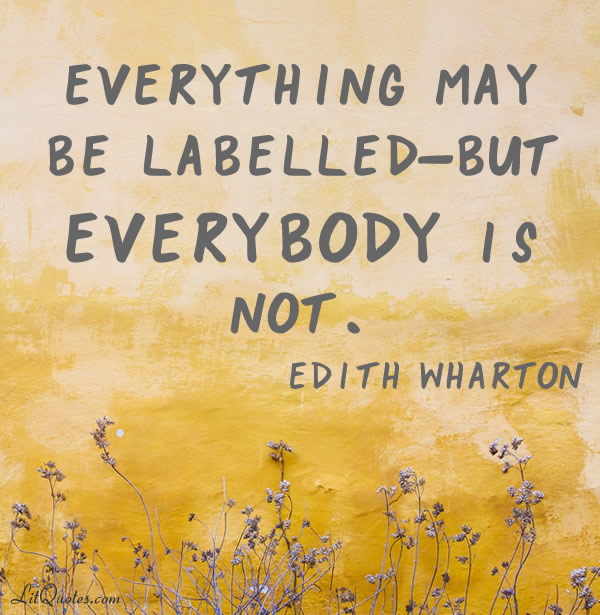 Everything may be labelled—but everybody is not. ~ The Age of Innocence by Edith Wharton
Photo by Mona Eendra on Unsplash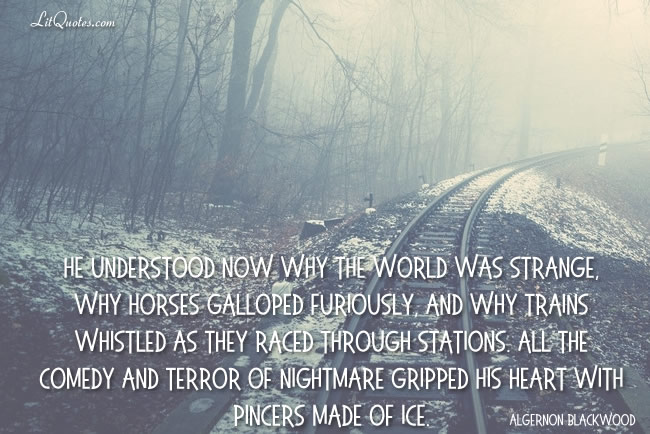 He understood now why the world was strange, why horses galloped furiously, and why trains whistled as they raced through stations. All the comedy and terror of nightmare gripped his heart with pincers made of ice. ~ The Other Wing by Algernon Blackwood
Photo by Andrea Boldizsar on Unsplash