I don't know what's got into the folks at TeeFury, but I love it!   They're featuring another literary tee today.  This one has two of the greatest authors of dark fiction, Edgar Allan Poe and H. P. Lovecraft.  You can get this design today only.
I'm not sure what's going on at TeeFury.  This is their second design featuring Alice in Wonderland in a week.  However I am a big fan of Dr. Who so I really can't complain.  You can get this design today only.
Ignorance is the parent of fear. ~  Moby Dick by Herman Melville
Here's a quote photo to share with friends and family.  I've also posted it on the LitQuotes Facebook page for easier sharing.
Head on over to TeeFury to get today's tee inspired by Alice's Adventures in Wonderland.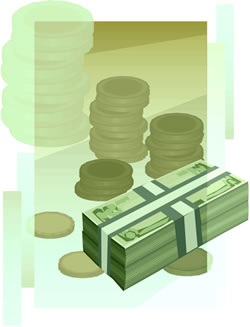 For those of us in the United States, tax day is next Monday.  That means we're thinking about a lot about money.  Here are ten quotes from literature about the subject.
"Simple, generous goodness is the best capital to found the business of this life upon. It lasts when fame and money fail, and is the only riches we can take out of this world with us." ~  Little Men by Louisa May Alcott
But the Law is still, in certain inevitable cases, the pre-engaged servant of the long purse. ~ The Woman in White by Wilkie Collins
"Life and money both behave like loose quicksilver in a nest of cracks. And when they're gone we can't tell where–or what the devil we did with 'em!" ~ The Magnificent Ambersons by Booth Tarkington
Put not your trust in money, but put your money in trust. ~  The Autocrat of the Breakfast Table by Oliver Wendell Holmes, Sr.
"Rich folks may ride on camels, but it an't so easy for 'em to see out of a needle's eye. That is my comfort, and I hope I knows it." ~  Martin Chuzzlewit by Charles Dickens
"Look at that sea, girls–all silver and shadow and vision of things not seen. We couldn't enjoy its loveliness any more if we had millions of dollars and ropes of diamonds." ~ Anne of Green Gables by Lucy Maud Montgomery
"Remuneration! O, that's the Latin word for three farthings." ~ Love's Labour's Lost by William Shakespeare
"Better spend an extra hundred or two on your son's education, than leave it him in your will." ~ The Mill on the Floss by George Eliot
"Money pads the edges of things." ~  Howards End by E. M. Forster
"Ah, nowadays we are all of us so hard up, that the only pleasant things to pay are compliments. They're the only things we can pay." ~ Lady Windermere's Fan by Oscar Wilde
"I call people rich when they're able to meet the requirements of their imagination." ~  The Portrait of a Lady by Henry James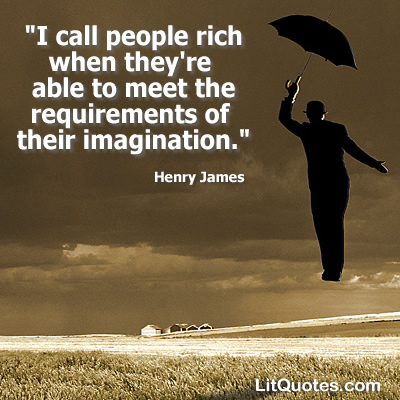 Here's a quote photo to share with friends and family.  I've also posted it on the LitQuotes Facebook page for easier sharing.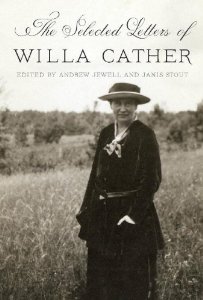 The Selected Letters of Willa Cather will be released on April 16th.   Although if it would have been up to Cather, her letters would never be read by the public.
She forbade the publication of the letters in her will.  However the editors of the book state that while they're not following the letter of Cather's will, they are following its intent.  They state that Cather wanted people to focus more on her work than her personal life.  More than sixty five years after her passing, Cather's literary legacy is secure.
The 566 letters collected here, nearly 20 percent of the total, range from the funny (and mostly misspelled) reports of life in Red Cloud in the 1880s that Cather wrote as a teenager, through those from her college years at the University of Nebraska, her time as a journalist in Pittsburgh and New York, and during her growing eminence as a novelist. Postcards and letters describe her many travels around the United States and abroad, and they record her last years in the 1940s, when the loss of loved ones and the disasters of World War II brought her near to despair. Written to family and close friends and to such luminaries as Sarah Orne Jewett, Robert Frost, Yehudi Menuhin, Sinclair Lewis, and the president of Czechoslovakia, Thomas Masaryk, they reveal her in her daily life as a woman and writer passionately interested in people, literature, and the arts in general.
Order the The Selected Letters of Willa Cather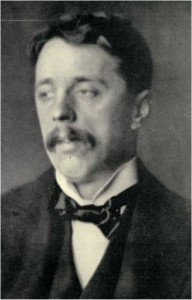 British author, Arnold Bennett, is remembered for more than his novels, he's also remembered because of a recipe.   Bennett was a frequent visitor at the Savoy Hotel.  Whenever he ate there he ordered an omelette made with smoked haddock, Parmesan cheese and cream.  The Savoy renamed the dish Omelette Arnold Bennett.
While I was unable to find a current menu from The Savoy Grill, a restaurant review from 2010 mentions the dish.   If you'd like to make the dish at home, here's the recipe.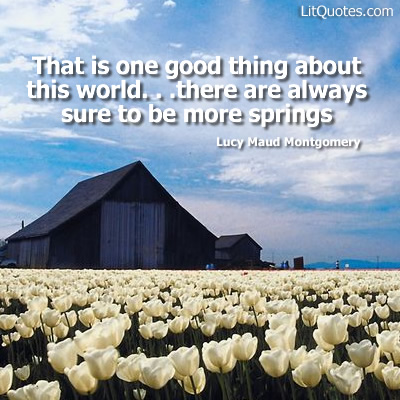 "That is one good thing about this world. . .there are always sure to be more springs." ~ Anne Of Avonlea by Lucy Maud Montgomery
Here's a quote photo to share with friends and family.  I've also posted it on the LitQuotes Facebook page for easier sharing.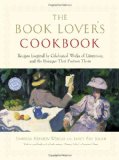 I was browsing through Amazon.com and was happily surprised to find The Book Lover's Cookbook: Recipes Inspired by Celebrated Works of Literature.  You can be sure that I've added it to my wish list!  It combines two of may favorite things, cooking and reading.
Wake up to a perfect breakfast with Mrs. Dalby's Buttermilk Scones, courtesy of James Herriot's All Things Bright and Beautiful and Ichabod's Slapjacks, as featured in Washington Irving's The Legend of Sleepy Hollow. There's homey comfort food like Connie May's Tomato Pie, created with and inspired by Connie May Fowler (Remembering Blue); Thanksgiving Spinach Casserole (Elizabeth Berg's Open House); and Amish Chicken and Dumplings (Jodi Picoult's Plain Truth) . . . Sample salads, breads, and such soul-warming soups as Nearly-a-Meal Potato Soup (Terry Kay's Shadow Song); Mr. Casaubon's Chicken Noodle Soup (George Eliot's Middlemarch); and Mrs. Leibowitz's Lentil-Vegetable Soup (Frank McCourt's Angela's Ashes) . . . After relishing appetizers and entrees, there's a dazzling array of desserts, including Carrot Pudding (Charles Dickens's A Christmas Carol); Effie Belle's Coconut Cake (Olive Ann Burns's Cold Sassy Tree); and the kids will love C.S. Lewis's Turkish Delight from The Lion, The Witch, and the Wardrobe.

Sprinkled throughout with marvelous anecdotes about writers and writing, The Book Lover's Cookbook is a culinary and literary delight, a browser's cornucopia of reading pleasure, and a true inspiration in the kitchen.
Some of the Recipes and the Books that Inspired Them
Jo's Best Omelette . . . Little Women by Louisa May Alcott
No Dieter's Delight Chicken Neapolitan . . . Thinner by Stephen King
Extra-Special Rhubarb Pie . . . The Persian Pickle Club by Sandra Dallas
Grand Feast Crab Meat Casserole . . . At Home in Mitford by Jan Karon
Persian Cucumber and Yogurt . . . House of Sand and Fog by Andre Dubus III
Tamales . . . Like Water for Chocolate by Laura Esquivel
Bev's No-Fuss Crab Cakes . . . Unnatural Exposure by Patricia Cornwell
Macaroni and Cheese . . . The Accidental Tourist by Anne Tyler
Veteran Split Pea Soup . . . The Red Badge of Courage by Stephen Crane
Alternative Carrot-Raisin-Pineapple Salad . . . Midwives by Chris Bohjalian
Summer's Day Cucumber-Tomato Sandwiches . . . Women in Love by D. H. Lawrence
Refreshing Black Cows . . . The Book of Ruth by Jane Hamilton
Dump Punch . . . Pride and Prejudice by Jane Austen
Not Violet, But Blueberry Pie . . . Charlie and the Chocolate Factory by Roald Dahl
Innocent Sweet Bread . . . The Bluest Eye by Toni Morrison
Daddy's Rich Chocolate Cake . . . Fatherhood by Bill Cosby