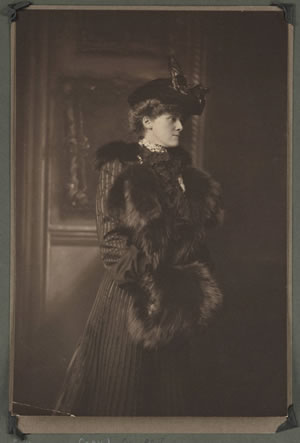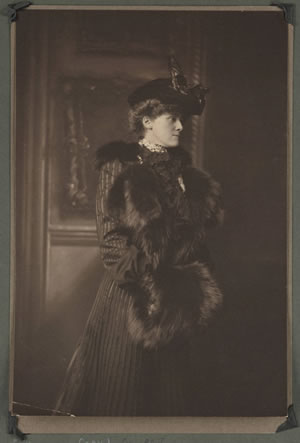 Edith Wharton was an American novelist, short story writer, and designer. She's best knows for her Pulitzer-winning novel, The Age of Innocence as well as Ethan Frome and The House of Mirth.
Edith Newbold Jones was born in New York City in 1862.  Her family was wealthy.  In fact the saying "keeping up with the Joneses" is said to refer to her father's family.
She was always interested in writing.  Wharton began her first novel at eleven.  When she was 15 she was published for the first time.  (It was a translation of a German poem.) Later she would go on to write fifteen novels, seven novellas, eighty-five short stores as well as poems and non-fiction.
In 1885 she married Edward (Teddy) Robbins Wharton.  He shared her love of travel. Sadly, their travels ceased because of Edward's acute depression.  Later his metal health grew worse.  Edith divorced him in 1913 after 28 years of marriage.
During World War One she lived in Paris and was involved in humanitarian projects.   In 1914 Wharton opened a workroom for unemployed women that provided food and employment.  She was involved in the American Hostels for Refugees organization as well as the Children of Flanders Rescue Committee.
Edith Wharton knew many of the well-known people of her time.  This includes Henry James, Sinclair Lewis, Theodore Roosevelt, Bernard Berenson, and Kenneth Clark.
"Half the trouble in life is caused by pretending there isn't any." ~ The House of Mirth by Edith Wharton
Novels and Novellas by Edith Wharton
The Touchstone, 1900
The Valley of Decision, 1902
Sanctuary, 1903
The House of Mirth, 1905
Madame de Treymes, 1907
The Fruit of the Tree, 1907
Ethan Frome, 1911
The Reef, 1912
The Custom of the Country, 1913
Bunner Sisters, 1916
Summer, 1917
The Marne, 1918
The Age of Innocence, 1920
The Glimpses of the Moon, 1922
A Son at the Front, 1923
Old New York: False Dawn, The Old Maid, The Spark, New Year's Day, 1924
The Mother's Recompense, 1925
Twilight Sleep, 1927
The Children, 1928
Hudson River Bracketed, 1929
The Gods Arrive, 1932
The Buccaneers, 1938 (unfinished)
Fast and Loose: A Novelette, 1938 (written in 1876–1877)
More About Edith Wharton