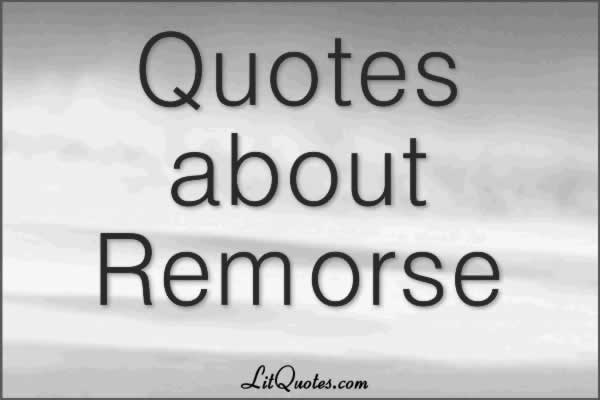 But sorry is the Kool-Aid of human emotions. It's what you say when you spill a cup of coffee or throw a gutterball when you're bowling with the girls in the league. True sorrow is as rare as true love. ~ Carrie by Stephen King
Her husband had archaic ideas about jewels; a man bought them for his wife in acknowledgment of things he could not gracefully utter. ~ A Lost Lady by Willa Cather
"The study of Nature makes a man at last as remorseless as Nature." ~ The Island of Doctor Moreau by H. G. Wells
"There is no refuge from memory and remorse in this world. The spirits of our foolish deeds haunt us, with or without repentance." ~ Mrs. Falchion by Gilbert Parker
It is a good rule in life never to apologize. The right sort of people do not want apologies, and the wrong sort take a mean advantage of them. ~ The Man Upstairs by P. G. Wodehouse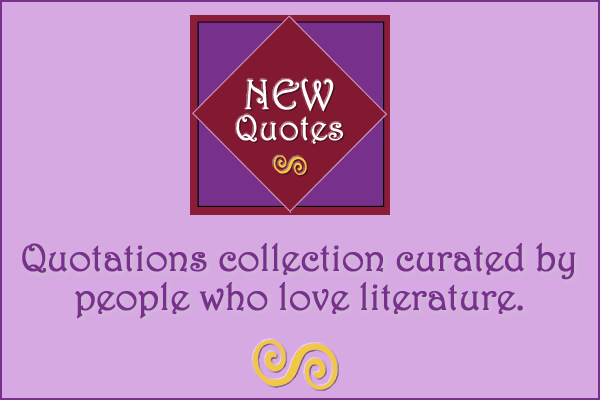 We added new quotes to the site today.  All of the quotes on this site list an author and a source. NONE of the quotes come from movies made from books.
Smiles and tears are so alike with me, they are neither of them confined to any particular feelings: I often cry when I am happy, and smile when I am sad. ~ The Tenant of Wildfell Hall by Anne Bronte
I wish I were a girl again, half savage and hardy, and free; and laughing at injuries, not maddening under them! ~ Wuthering Heights by Emily Bronte
A trusty companion halves the journey and doubles the courage. ~ The Coming Race by Edward Bulwer-Lytton
It was a dark and stormy night; the rain fell in torrents, except at occasional intervals, when it was checked by a violent gust of wind which swept up the streets (for it is in London that our scene lies), rattling along the house-tops, and fiercely agitating the scanty flame of the lamps that struggled against the darkness. ~ Paul Clifford by Edward Bulwer-Lytton
In case you're wondering, the above IS the quote that made "it was a dark and stormy night" famous.
"I'll borrow of imagination what reality will not give me." ~ Shirley by Charlotte Bronte
Feeling without judgment is a washy draught indeed; but judgment untempered by feeling is too bitter and husky a morsel for human deglutition. ~ Jane Eyre by Charlotte Bronte
But sorry is the Kool-Aid of human emotions. It's what you say when you spill a cup of coffee or throw a gutterball when you're bowling with the girls in the league. True sorrow is as rare as true love. ~ Carrie by Stephen King
Her husband had archaic ideas about jewels; a man bought them for his wife in acknowledgment of things he could not gracefully utter. ~ A Lost Lady by Willa Cather
Everything may be labelled—but everybody is not. ~ The Age of Innocence by Edith Wharton
"Why do we call all our generous ideas illusions, and the mean ones truths?" ~ The House of Mirth by Edith Wharton
Here are five quotes about the moon from literature. . .
May the wind under your wings bear you where the sun sails and the moon walks. ~ The Hobbit by J. R. R. Tolkien
"O, swear not by the moon, the inconstant moon,
That monthly changes in her circled orb,
Lest that thy love prove likewise variable." ~ Romeo and Juliet by William Shakespeare
"I don't remember forms or faces now, but I know the girl was beautiful. I know she was; for in the bright moonlight nights, when I start from my sleep, and all is quiet about me, I see, standing still and motionless in one corner of this cell, a slight and wasted figure with long black hair, which streaming down her back, stirs with no earthly wind, and eyes that fix their gaze on me, and never wink or close." ~ The Pickwick Papers by Charles Dickens
"There is something haunting in the light of the moon; it has all the dispassionateness of a disembodied soul, and something of its inconceivable mystery." ~ Lord Jim by Joseph Conrad
The sky was a midnight-blue, like warm, deep, blue water, and the moon seemed to lie on it like a water-lily, floating forward with an invisible current. ~ One of Ours by Willa Cather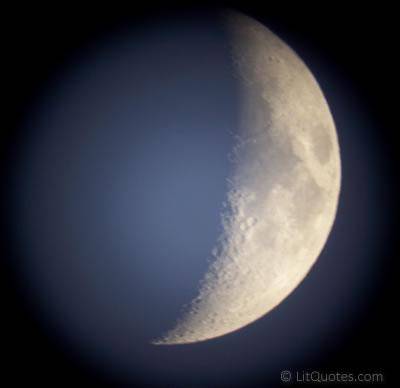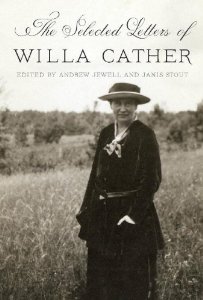 The Selected Letters of Willa Cather will be released on April 16th.   Although if it would have been up to Cather, her letters would never be read by the public.
She forbade the publication of the letters in her will.  However the editors of the book state that while they're not following the letter of Cather's will, they are following its intent.  They state that Cather wanted people to focus more on her work than her personal life.  More than sixty five years after her passing, Cather's literary legacy is secure.
The 566 letters collected here, nearly 20 percent of the total, range from the funny (and mostly misspelled) reports of life in Red Cloud in the 1880s that Cather wrote as a teenager, through those from her college years at the University of Nebraska, her time as a journalist in Pittsburgh and New York, and during her growing eminence as a novelist. Postcards and letters describe her many travels around the United States and abroad, and they record her last years in the 1940s, when the loss of loved ones and the disasters of World War II brought her near to despair. Written to family and close friends and to such luminaries as Sarah Orne Jewett, Robert Frost, Yehudi Menuhin, Sinclair Lewis, and the president of Czechoslovakia, Thomas Masaryk, they reveal her in her daily life as a woman and writer passionately interested in people, literature, and the arts in general.
Order the The Selected Letters of Willa Cather