The dictionary tells us that sympathy is a felling of pity or sorrow for someone else's misfortune. And here's how it's used in quotes by the masters of literature.
My heart was fashioned to be susceptible of love and sympathy, and when wrenched by misery to vice and hatred, it did not endure the violence of the change without torture such as you cannot even imagine. ~ Frankenstein by Mary Shelley
I don't know if it be a peculiarity in me, but I am seldom otherwise than happy while watching in the chamber of death, should no frenzied or despairing mourner share the duty with me. I see a repose that neither earth nor hell can break; and I feel an assurance of the endless and shadowless hereafter – the Eternity they have entered – where life is boundless in its duration, and love in its sympathy, and joy in its fulness. ~ Wuthering Heights by Emily Bronte
"Oh! I have a heart to be stabbed in or shot in, I have no doubt," said Estella, "and of course if it ceased to beat I should cease to be. But you know what I mean. I have no softness there, no—sympathy—sentiment—nonsense." ~ Great Expectations by Charles Dickens
He spoke wistfully of a sudden leaving, a breaking of old ties, a flight into a strange world, ending in this dreary valley, and Ettie listened, her dark eyes gleaming with pity and with sympathy – those two qualities which may turn so rapidly and so naturally to love. ~ The Valley of Fear by Sir Arthur Conan Doyle
more sympathy quotes from literature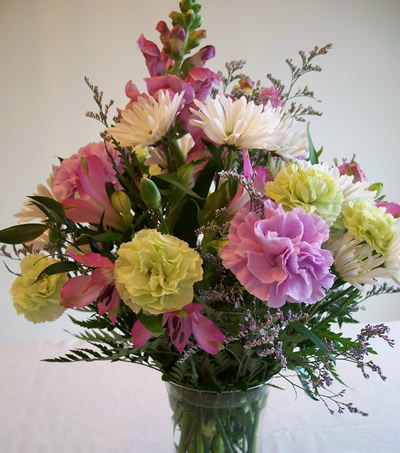 "My advice is, never do tomorrow what you can do today. Procrastination is the thief of time." ~ David Copperfield by Charles Dickens
I've posted this quote photo on the LitQuotes Facebook page, the LitQuotes Twitter feed as well as the LitQuotes Google Plus page to make it easy to share.

Happy New Year! I thought I'd start out 2015 by adding some quotes to the site.  Here are some of my favorites from the new quotes. Remember that if you have a quote that you'd like to see added to the site, you can contribute a quote.
"Many are the strange chances of the world," said Mithrandir, "and help oft shall come from the hands of the weak when the Wise falter." ~ The Silmarillion by J. R. R. Tolkien
Why do they always teach us that it's easy and evil to do what we want and that we need discipline to restrain ourselves? It's the hardest thing in the world—to do what we want. And it takes the greatest kind of courage. I mean, what we really want. ~ The Fountainhead by Ayn Rand
Sound itself appeared to be frozen up, all was so cold and still. ~ The Pickwick Papers by Charles Dickens
The mind has many watchdogs; sometimes they bark unnecessarily, but a wise man never ignores their warning. ~ A Fall of Moondust by Arthur C. Clarke
He seemed a kind of cannon loaded to the muzzle with facts, and prepared to blow them clean out of the regions of childhood at one discharge. He seemed a galvanizing apparatus, too, charged with a grim mechanical substitute for the tender young imaginations that were to be stormed away. ~ Hard Times by Charles Dickens
Is someone on your holiday shopping list a fan of Charles Dickens?  If so, may I humbly suggest you visit the Charles Dickens section of the LitQuotes Gift Shop.  One of the most popular items in the Charles Dickens section is the Novels of Charles Dickens mug.   One side features the image of the ever-popular author  of A Christmas Carol.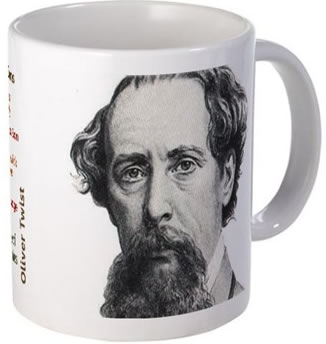 The other side lists the titles of his novels.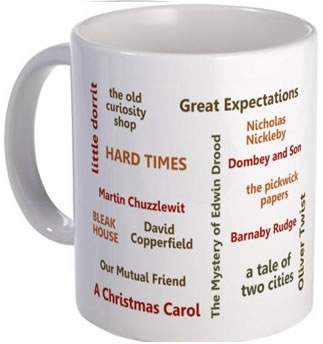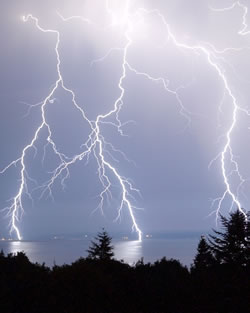 Charles Dickens (1812 to 1870) is possibly best known for A Christmas Carol.  However that's not his only work that features ghostly phrasings.  Here are five quotes from other works to give you a pre-Halloween thrill.
"I will die here where I have walked. And I will walk here, though I am in my grave. I will walk here until the pride of this house is humbled." ~ Bleak House by Charles Dickens
I saw that the bride within the bridal dress had withered like the dress, and like the flowers, and had no brightness left but the brightness of her sunken eyes. ~ Great Expectations by Charles Dickens
"I have heard it said that as we keep our birthdays when we are alive, so the ghosts of dead people, who are not easy in their graves, keep the day they died upon." ~ Barnaby Rudge by Charles Dickens
Around and around the house the leaves fall thick, but never fast, for they come circling down with a dead lightness that is sombre and slow. ~ Bleak House by Charles Dickens
There was a frosty rime upon the trees, which, in the faint light of the clouded moon, hung upon the smaller branches like dead garlands. ~ The Battle of Life by Charles Dickens
You May Also Be Interested In
Today is the first day of autumn. To mark the day, here's a fun collection of five autumnal quotes from literature.
"Draw your chair up and hand me my violin, for the only problem we have still to solve is how to while away these bleak autumnal evenings." ~ The Adventure of the Noble Bachelor by Sir Arthur Conan Doyle
On the motionless branches of some trees, autumn berries hung like clusters of coral beads, as in those fabled orchards where the fruits were jewels. ~ Martin Chuzzlewit by Charles Dickens
It was, as I have said, a fine autumnal day; the sky was clear and serene, and nature wore that rich and golden livery which we always associate with the idea of abundance. The forests had put on their sober brown and yellow, while some trees of the tenderer kind had been nipped by the frosts into brilliant dyes of orange, purple, and scarlet. ~ The Legend of Sleepy Hollow by Washington Irving
The place, with its gray sky and withered garlands, its bared spaces and scattered dead leaves, was like a theater after the performance–all strewn with crumpled playbills. ~ The Turn of the Screw by Henry James
He lowered the window, and looked out at the rising sun. There was a ridge of ploughed land, with a plough upon it where it had been left last night when the horses were unyoked; beyond, a quiet coppice-wood, in which many leaves of burning red and golden yellow still remained upon the trees. Though the earth was cold and wet, the sky was clear, and the sun rose bright, placid, and beautiful. ~ A Tale of Two Cities by Charles Dickens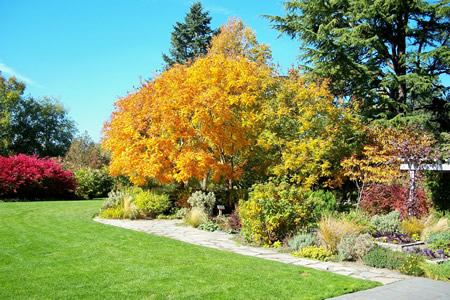 "Tell Wind and Fire where to stop," returned madame; "but don't tell me." ~ A Tale of Two Cities by Charles Dickens
Could I come near your beauty with my nails,
I could set my ten commandments in your face. ~ Henry VI, Part Two by William Shakespeare
"How beautiful you are! You are more beautiful in anger than in repose. I don't ask you for your love; give me yourself and your hatred; give me yourself and that pretty rage; give me yourself and that enchanting scorn; it will be enough for me." ~ The Mystery of Edwin Drood by Charles Dickens
"Holy men? Holy cabbages! Holy bean-pods! What do they do but live and suck in sustenance and grow fat? If that be holiness, I could show you hogs in this forest who are fit to head the calendar. Think you it was for such a life that this good arm was fixed upon my shoulder, or that head placed upon your neck? There is work in the world, man, and it is not by hiding behind stone walls that we shall do it." ~ The White Company by Sir Arthur Conan Doyle
"From hell's heart I stab at thee; for hate's sake I spit my last breath at thee." ~ Moby Dick by Herman Melville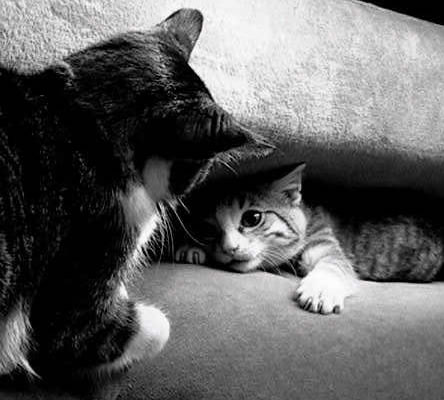 I am wise enough to know that there are some perils from which a man must flee. ~ The Two Towers by J. R. R. Tolkien
"My daughter, there are times of moral danger when the hardest virtuous resolution to form is flight, and when the most heroic bravery is flight." ~ Our Mutual Friend by Charles Dickens
By this, he seemed to mean, not only that the most reliable and useful courage was that which arises from the fair estimation of the encountered peril, but that an utterly fearless man is a far more dangerous comrade than a coward. ~ Moby Dick by Herman Melville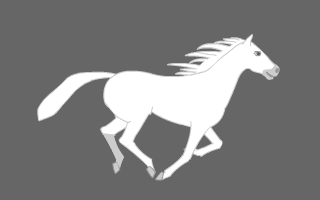 Here are five quotes about the moon from literature. . .
May the wind under your wings bear you where the sun sails and the moon walks. ~ The Hobbit by J. R. R. Tolkien
"O, swear not by the moon, the inconstant moon,
That monthly changes in her circled orb,
Lest that thy love prove likewise variable." ~ Romeo and Juliet by William Shakespeare
"I don't remember forms or faces now, but I know the girl was beautiful. I know she was; for in the bright moonlight nights, when I start from my sleep, and all is quiet about me, I see, standing still and motionless in one corner of this cell, a slight and wasted figure with long black hair, which streaming down her back, stirs with no earthly wind, and eyes that fix their gaze on me, and never wink or close." ~ The Pickwick Papers by Charles Dickens
"There is something haunting in the light of the moon; it has all the dispassionateness of a disembodied soul, and something of its inconceivable mystery." ~ Lord Jim by Joseph Conrad
The sky was a midnight-blue, like warm, deep, blue water, and the moon seemed to lie on it like a water-lily, floating forward with an invisible current. ~ One of Ours by Willa Cather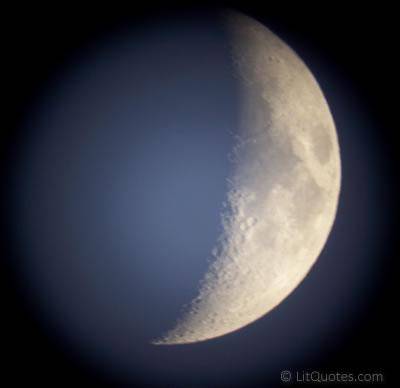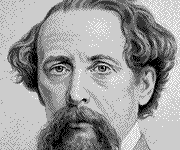 We have all some experience of a feeling, that comes over us occasionally, of what we are saying and doing having been said and done before, in a remote time – of our having been surrounded, dim ages ago, by the same faces, objects, and circumstances – of our knowing perfectly what will be said next, as if we suddenly remembered it! ~ David Copperfield by Charles Dickens
There is a drowsy state, between sleeping and waking, when you dream more in five minutes with your eyes half open, and yourself half conscious of everything that is passing around you, than you would in five nights with your eyes fast closed, and your senses wrapt in perfect unconsciousness. At such time, a mortal knows just enough of what his mind is doing, to form some glimmering conception of its mighty powers, its bounding from earth and spurning time and space, when freed from the restraint of its corporeal associate. ~ Oliver Twist by Charles Dickens
Metaphysics from Charles Dickens?  Who'd have thought it possible?