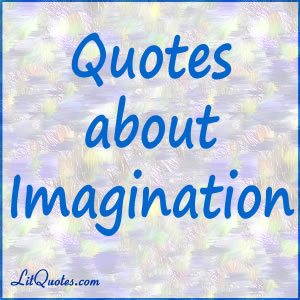 It was better to know the worst than to wonder. ~ Gone With The Wind by Margaret Mitchell
"You gave too much rein to your imagination. Imagination is a good servant, and a bad master. The simplest explanation is always the most likely." ~ The Mysterious Affair at Styles by Agatha Christie
My imagination requires a judicious rein; I am afraid to let it loose, for it carries me sometimes into appalling places beyond the stars and beneath the world. ~ The Listener by Algernon Blackwood
It will be found, in fact, that the ingenious are always fanciful, and the truly imaginative never otherwise than analytic. ~ The Murders in the Rue Morgue by Edgar Allan Poe
"I call people rich when they're able to meet the requirements of their imagination." ~ The Portrait of a Lady by Henry James
See More Imagination Quotes from Literature
"Instinct is a marvellous thing," mused Poirot. "It can neither be explained nor ignored." ~ The Mysterious Affair at Styles by Agatha Christie
I hope you enjoy this quote photo. Wondering about the spelling of the word marvellous?  It's the British spelling.
By the way, I've also posted this on the LitQuotes Facebook page as well as the LitQuotes Google Plus page for easier sharing.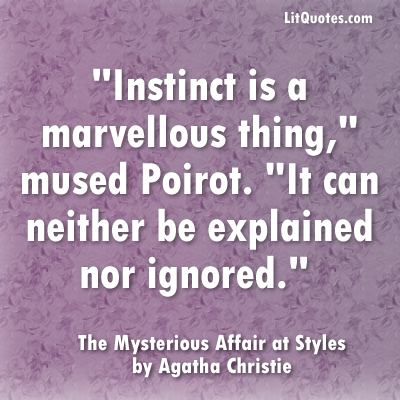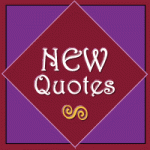 Today I added over 40 new quotes to the database.  Here are my favorite quotes from the new batch. If you have a quote that you'd like to see added, feel free to contribute a quote.
To Sherlock Holmes she is always the woman. I have seldom heard him mention her under any other name. ~ A Scandal in Bohemia by Sir Arthur Conan Doyle
"This looks like one of those unwelcome social summonses which call upon a man either to be bored or to lie." ~ The Adventure of the Noble Bachelor by Sir Arthur Conan Doyle
"Instinct is a marvellous thing," mused Poirot. "It can neither be explained nor ignored." ~ The Mysterious Affair at Styles by Agatha Christie
The longest way must have its close,—the gloomiest night will wear on to a morning. ~ Uncle Tom's Cabin by Harriet Beecher Stowe
Anne was always glad in the happiness of her friends; but it is sometimes a little lonely to be surrounded everywhere by a happiness that is not your own. ~ Anne of the Island by Lucy Maud Montgomery