"Isn't it nice to think that tomorrow is a new day with no mistakes in it yet?" ~ Anne of Green Gables by Lucy Maud Montgomery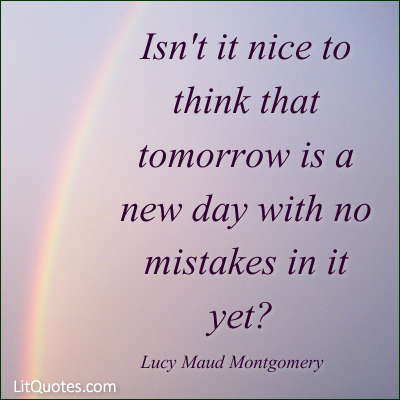 I've posted this on the LitQuotes Facebook page as well as the LitQuotes Google Plus page for easier sharing.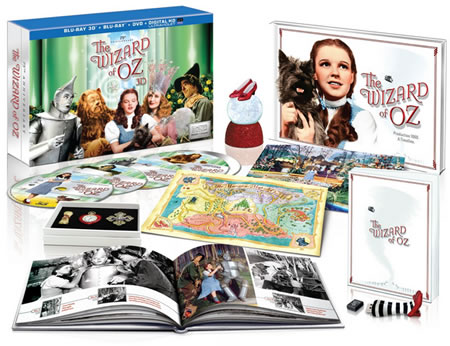 One of Amazon's The Gold Box Deals of the Day is  The Wizard of Oz: 75th Anniversary Limited Collector's Edition Blu-ray box set for $54.99 (that's 48% off the list price of $105.43).
Hours of extra content including: 
-Sing-a-long feature with the film
-Complete Magic Cloak of Oz silent shorts (60 min)
-All-New Feature Length Documentary The Making of the Wonderful Wizard of Oz
-The Dreamer of Oz TV Special (101 min)
-Munchkins at the Hollywood Walk of Fame Featurette (20 min)
-Patchwork Girl of Oz (60 min)
-6 hr. MGM Documentary When the Lion Roars (exclusive to Blu-Ray)
…and more

Exclusive Promotional Items:

-52 pg Hardcover Photo Book
-Ruby Slippers Sparkle Globe
-Collectible Award Pin Set by The Noble Collection
-Journal
-Frameable Map of Oz

Amazon exclusive Promotional Item:

-4 GB "Wicked Witch of the East" flash drive
Fans of the BBC's Sherlock are sure to enjoy today's I Believe shirt at TeeFury.  FYI, I've ordered from this company and been pleased with the merchandise.  The only thing to watch for is the sizing on the women's shirts.  Read the size chart before you order.
Doubt thou the stars are fire;
Doubt that the sun doth move;
Doubt truth to be a liar;
But never doubt I love. ~ Hamlet, Prince of Denmark by William Shakespeare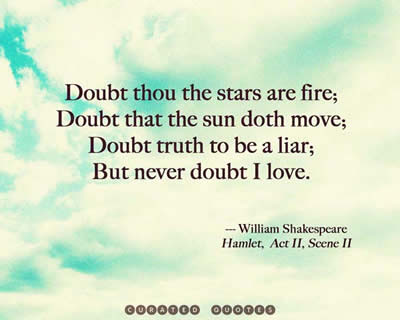 Thanks to Curated Quotes for the quote photo!
I've posted this on the LitQuotes Facebook page as well as the LitQuotes Google Plus page for easier sharing.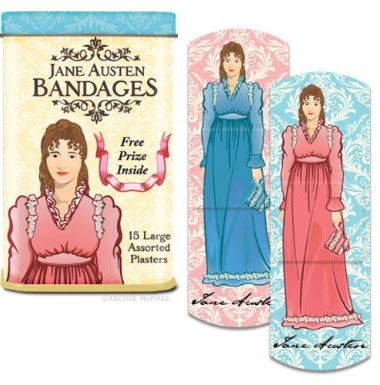 Yes, someone actually makes Jane Austen bandages
. They're for sale at Amazon.
Here's the product description:
What better to protect your wounds than an author synonymous with the romance of the landed gentry? Each of the fifteen 3″ x 1″ (7.6 cm x 2.5 cm) plasters, that's UK for bandages, comes in a 3-3/4″ (9.5 cm) tall metal tin and has one of 2 images of Jane Austen or one of 7 quotes from her best work. If the image of Jane Austen doesn't distract you from your pain, you also get a FREE temporary tattoo. Latex free adhesive.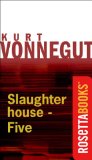 Amazon's Kindle Daily Deal
 for today (11/11/13) features nine titles by Kurt Vonnegut at just $1.99 each. Novels include Slaughterhouse-Five
, Timequake
and more.
Check out all of Amazon's Daily Deals at the  Amazon's Daily Kindle Deal page.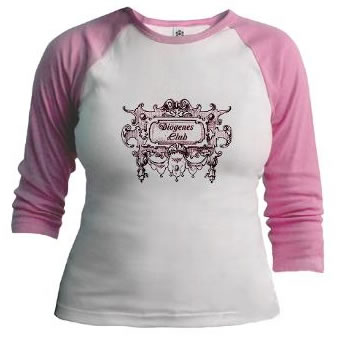 Check out the new Diogenes Club design at our gift shop.  You can find the design on shirts, note cards, bags and more.
"There are many men in London, you know, who, some from shyness, some from misanthropy, have no wish for the company of their fellows. Yet they are not averse to comfortable chairs and the latest periodicals. It is for the convenience of these that the Diogenes Club was started, and it now contains the most unsociable and unclubable men in town. No member is permitted to take the least notice of any other one. Save in the Stranger's Room, no talking is, under any circumstances, allowed, and three offences, if brought to the notice of the committee, render the talker liable to expulsion. My brother was one of the founders, and I have myself found it a very soothing atmosphere."

— The Greek Interpreter
If you loved someone, you loved him, and when you had nothing else to give, you still gave him love. ~ Nineteen Eighty-Four by George Orwell
I've posted this on the LitQuotes Facebook page as well as the LitQuotes Google Plus page for easier sharing.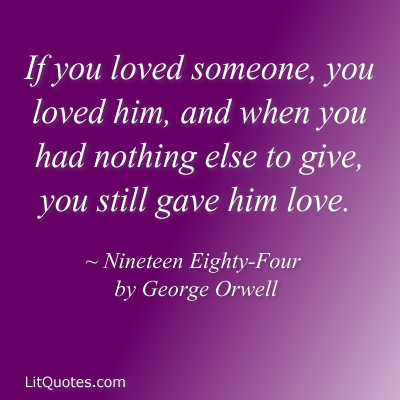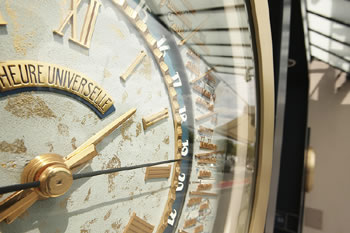 Did you remember to turn your clocks back this morning?   To mark our return to standard time, here are five quotes about time from literature.
For the first time she was vaguely perceiving that life is everlasting movement. ~ Alice Adams by Booth Tarkington
Time will explain. ~ Persuasion by Jane Austen
Passion takes no count of time; peril marks no hours or minutes; wrong makes its own calendar; and misery has solar systems peculiar to itself. ~ The True Story of Guenever by Elizabeth Stuart Phelps
"My advice is, never do tomorrow what you can do today. Procrastination is the thief of time." ~ David Copperfield by Charles Dickens
She had lived solely for the little things of life—the things that pass—forgetting the great things that go onward into eternity, bridging the gulf between the two lives and making of death a mere passing from one dwelling to the other—from twilight to unclouded day. ~ Anne of the Island by Lucy Maud Montgomery
See the Entire Collection of Time Quotes from Literature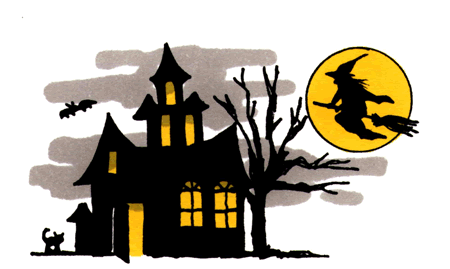 I hope you all have a fun and spooky Halloween.  Here are some of my favorite scary quotes in honour of the day . . . .
"Never walk near the bed; to a ghost your ankle is your most vulnerable part–once in bed, you're safe; he may lie around under the bed all night, but you're safe as daylight. If you still have doubts pull the blanket over your head." ~ This Side of Paradise by F. Scott Fitzgerald
All things pass. Only remain cosmic force and matter, ever in flux, ever acting and reacting and realizing the eternal types—the priest, the soldier, and the king. Out of the mouths of babes comes the wisdom of all the ages. Some will fight, some will rule, some will pray; and all the rest will toil and suffer sore while on their bleeding carcasses is reared again, and yet again, without end, the amazing beauty and surpassing wonder of the civilized state. ~ The Scarlet Plague by Jack London
'Tis now the very witching time of night,
When churchyards yawn, and hell itself breathes out
Contagion to this world. ~ Hamlet, Prince of Denmark by William Shakespeare
One disagreeable result of whispering is that it seems to evoke an atmosphere of silence, haunted by the ghosts of sound-strange cracks and tickings, the rustling of garments that have no substance in them, and the tread of dreadful feet that would leave no mark on the sea-sand or the winter snow. ~ Bleak House by Charles Dickens
It used to puzzle him that, after dark, someone would look in round the edge of the bedroom door, and withdraw again too rapidly for him to see the face. ~ The Other Wing by Algernon Blackwood