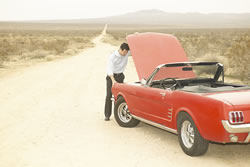 I hope that your weekend is off to a good start!  No flat tires, arguments or bounced checks.  Just in case though, here are five quotes about trouble that may help you take it all in stride.
"Most of the trouble in life comes from misunderstanding, I think," said Anne. ~ Anne of the Island by Lucy Maud Montgomery
"Would the world ever have been made if its maker had been afraid of making trouble? Making life means making trouble." ~ Pygmalion by George Bernard Shaw
"Half the trouble in life is caused by pretending there isn't any." ~ The House of Mirth by Edith Wharton
"I have read in your face, as plain as if it was a book, that but for some trouble and sorrow we should never know half the good there is about us." ~ The Haunted Man by Charles Dickens
"Oh, friend John, it is a strange world, a sad world, a world full of miseries, and woes, and troubles. And yet when King Laugh come, he make them all dance to the tune he play." ~ Dracula by Bram Stoker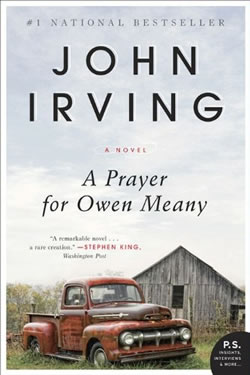 A Prayer For Owen Meany
Amazon has a great Kindle Daily Deal today.  To begin with there's A Prayer for Owen Meany by John Irving.   If you haven't read this yet, you're in for a treat.
I am doomed to remember a boy with a wrecked voice—not because of his voice, or because he was the smallest person I ever knew, or even because he was the instrument of my mother's death, but because he is the reason I believe in God; I am a Christian because of Owen Meany.

In the summer of 1953, two eleven-year-old boys—best friends—are playing in a Little League baseball game in Gravesend, New Hampshire. One of the boys hits a foul ball that kills the other boy's mother. The boy who hits the ball doesn't believe in accidents; Owen Meany believes he is God's instrument. What happens to Owen after that 1953 foul ball is extraordinary.
May the Fourth Be With You
Secondly, as you may be aware, today is Star Wars Day.  So the Daily Deal features TEN Star Wars books for just $1.99 each.  Get your geek on celebrate!
Happy Friday!  I hope your weekend will prove to be nice and sunny.  If not, hopefully spring will be coming your way soon!
The Sun himself is weak when he first rises, and gathers strength and courage as the day gets on. ~  The Old Curiosity Shop by Charles Dickens
"I don't want sunbursts and marble halls. I just want you." ~  Anne of the Island by Lucy Maud Montgomery
The whole earth was brimming sunshine that morning. She tripped along, the clear sky pouring liquid blue into her soul. ~  Sister Carrie by Theodore Dreiser
"Love comforteth like sunshine after rain." ~ Venus and Adonis by William Shakespeare
"The sun does not shine upon this fair earth to meet frowning eyes, depend upon it." ~ Nicholas Nickleby by Charles Dickens
See all our Literary Sun Quotes
Here's a quote photo to share with friends and family.  I've also posted it on the LitQuotes Facebook page as well as our new Google Plus page for easier sharing.
"The past and the present are within the field of my inquiry, but what a man may do in the future is a hard question to answer." ~  The Hound of the Baskervilles by Sir Arthur Conan Doyle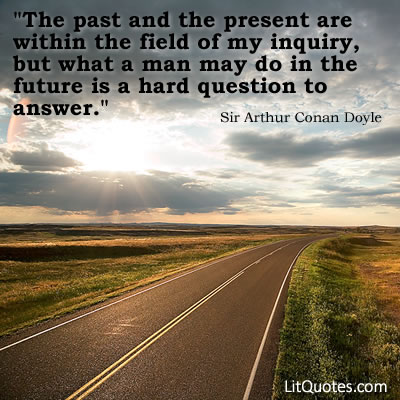 Welcome to the darker side of the rainbow.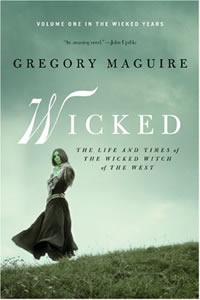 The Wicked Years series is roughly based on L. Frank Baum's The Wonderful Wizard of Oz. Roughly.  In this not-for-children series, we see Oz from the perspective of the Wicked Witch of the West.   Today (4/28/2013) only the Kindle version of the books are just $1.99 each.
The novels of the series in order of publication are:
1 -  Wicked: The Life and Times of the Wicked Witch of the West
2-  Son of a Witch
3 – A Lion Among Men
4 – Out of Oz
Novelist Gregory Maguire chronicles the Wicked Witch of the West's odyssey through the complex world of Oz — where people call you wicked if you tell the truth.

Years before Dorothy and her dog crash-land, another little girl makes her presence known in Oz. This girl, Elphaba, is born with emerald-green skin — no easy burden in a land as mean and poor as Oz, where superstition and magic are not strong enough to explain or to overcome the natural disasters of flood and famine. But Elphaba is smart, and by the time she enters the university in Shiz, she becomes a member of a charmed circle of Oz' most promising young citizens.

Elphaba's Oz is no utopia. The Wizard's secret police are everywhere. Animals — those creatures with voices, souls and minds — are threatened with exile. Young Elphaba, green and wild and misunderstood, is determined to protect the Animals — even it means combating the mysterious Wizard, even if it means risking her single chance at romance. Even wiser in guilt and sorrow, she can find herself grateful when the world declares her a witch. And she can even make herself glad for that young girl from Kansas.
Check out this Alice in Wonderland themed tee at TeeFury. Love it!  You can get this design today only, so don't miss out.
"I hope that real love and truth are stronger in the end than any evil or misfortune in the world." ~  David Copperfield by Charles Dickens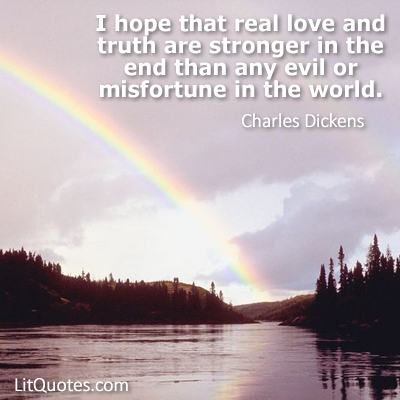 Here's a quote photo to share with friends and family.  I've also posted it on the LitQuotes Facebook page for easier sharing.
On May 10th The Great Gatsby staring Leonardo DiCaprio will be released.  This lush production is, of course, based on the F. Scott Fitzgerald novel.  Here's a trailer from the movie . . .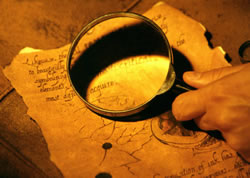 If you're a mystery fan who owns a Kindle, be sure to check out today's Kindle Daily Deal. Over 40 mysteries and thrillers  are on sale today, April 21, only!  Authors include Jane Grossman, Seth Harwood, L. J. Sellers, James L. Thane, Max Allan Collins, and more.
While you're there check out the romance, kids and science fiction daily deals too.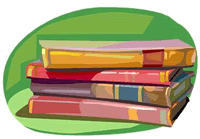 Morning made a considerable difference in my general prospect of Life, and brightened it so much that it scarcely seemed the same. ~  Great Expectations by Charles Dickens
"Self-love, my liege, is not so vile a sin, As self-neglecting." ~  Henry V by William Shakespeare
"Would the world ever have been made if its maker had been afraid of making trouble? Making life means making trouble." ~ Pygmalion by George Bernard Shaw
The mind is its own place, and in it self
Can make a Heaven of Hell, a Hell of Heaven. ~ Paradise Lost by John Milton
"Next to trying and winning, the best thing is trying and failing." ~ Anne of Green Gables by Lucy Maud Montgomery
The world is a looking-glass, and gives back to every man the reflection of his own face. Frown at it, and it will in turn look sourly upon you; laugh at it and with it, and it is a jolly kind companion; and so let all young persons take their choice. ~ Vanity Fair by William Makepeace Thackeray
Conventionality is not morality. Self-righteousness is not religion. To attack the first is not to assail the last. ~ Jane Eyre by Charlotte Bronte
"We learn from failure, not from success!" ~  Dracula by Bram Stoker
It is a fair, even-handed, noble adjustment of things, that while there is infection in disease and sorrow, there is nothing in the world so irresistibly contagious as laughter and good-humour. ~  A Christmas Carol by Charles Dickens
"This above all,–to thine own self be true; and it must follow, as the night the day, thou canst not then be false to any man." ~  Hamlet, Prince of Denmark by William Shakespeare