For the first time she was vaguely perceiving that life is everlasting movement. ~ Alice Adams by Booth Tarkington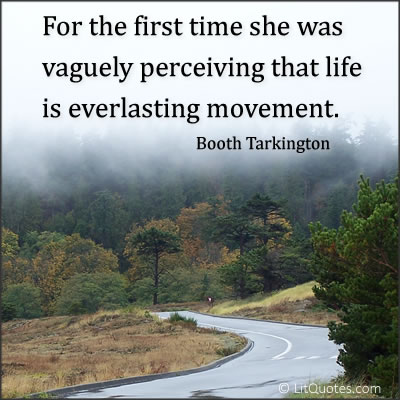 As usual, I've posted this quote photo on the LitQuotes Facebook page as well as the LitQuotes Google Plus page for easier sharing.
I am wise enough to know that there are some perils from which a man must flee. ~ The Two Towers by J. R. R. Tolkien
"My daughter, there are times of moral danger when the hardest virtuous resolution to form is flight, and when the most heroic bravery is flight." ~ Our Mutual Friend by Charles Dickens
By this, he seemed to mean, not only that the most reliable and useful courage was that which arises from the fair estimation of the encountered peril, but that an utterly fearless man is a far more dangerous comrade than a coward. ~ Moby Dick by Herman Melville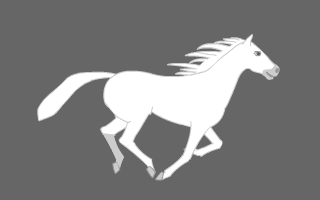 A supermoon occurs when a full moon coincides with the moon being nearer the Earth than usual on its elliptical orbit.  It allows us to get a better, closer look than normal.  If you missed last month's supermoon, don't worry.  There's another one coming in just a few days on August 10th.   (You can learn more about it here.)
In the meantime, here are five quotes about the moon from literature.
May the wind under your wings bear you where the sun sails and the moon walks. ~ The Hobbit by J. R. R. Tolkien
"O, swear not by the moon, the inconstant moon,
That monthly changes in her circled orb,
Lest that thy love prove likewise variable." ~ Romeo and Juliet by William Shakespeare
"I don't remember forms or faces now, but I know the girl was beautiful. I know she was; for in the bright moonlight nights, when I start from my sleep, and all is quiet about me, I see, standing still and motionless in one corner of this cell, a slight and wasted figure with long black hair, which streaming down her back, stirs with no earthly wind, and eyes that fix their gaze on me, and never wink or close." ~ The Pickwick Papers by Charles Dickens
"There is something haunting in the light of the moon; it has all the dispassionateness of a disembodied soul, and something of its inconceivable mystery." ~ Lord Jim by Joseph Conrad
The sky was a midnight-blue, like warm, deep, blue water, and the moon seemed to lie on it like a water-lily, floating forward with an invisible current. ~ One of Ours by Willa Cather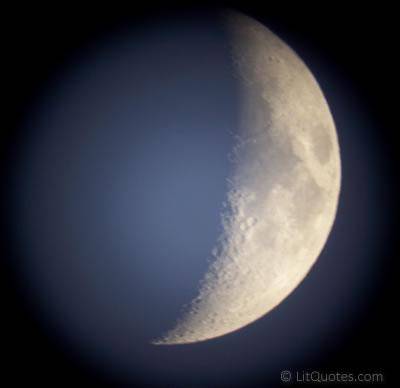 "I carry my own church about under my own hat," said I. "Bricks and mortar won't make a staircase to heaven. I believe with your Master that the human heart is the best temple." ~ The Stark Munro Letters by Sir Arthur Conan Doyle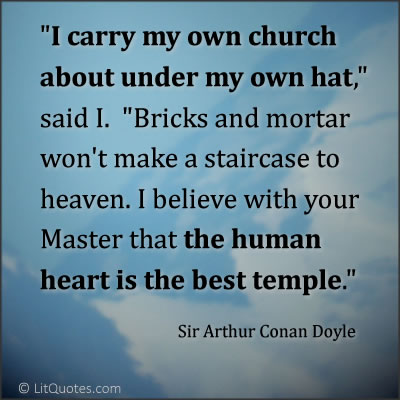 Happy Friday to everyone.   I hope you enjoy this one.  As usual,  I've posted this quote photo on the LitQuotes Facebook page as well as the LitQuotes Google Plus page for easier sharing.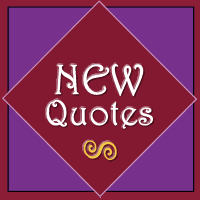 Yesterday I added new quotes to the collection.  Here are my favorites, but if you'd like to see all the new quotes, visit the new quotes page.  Remember that if you have a quote that you'd like to see added, you can contribute a quote.
Fair speech may hide a foul heart. ~ The Two Towers by J. R. R. Tolkien
"Why, sometimes I've believed as many as six impossible things before breakfast." ~ Through the Looking-Glass by Lewis Carroll
"Money, you think, is the sole motive to pains and hazard, deception and deviltry, in this world. How much money did the devil make by gulling Eve?" ~ The Confidence-Man by Herman Melville
"Since mine own doors refuse to entertain me,
I'll knock elsewhere, to see if they'll disdain me." ~ The Comedy of Errors by William Shakespeare
"Words," said the host, at length, "is worse'n bullets. You never know what they'll hit." ~ The Night Horseman by Max Brand
Other LitQuotes Features
Calling all fans of Agatha Christie's Miss Marple!  Check out today's Gold Box deal on BBC's DVD collections.  Not a mystery fan?  Then you might be interested All Creatures Great & Small based on the book by James Herriot.
There are nonliterary titles included in the sale too.  I'm eyeing the Red Dwarf  collection and Fawlty Towers is always fun to watch.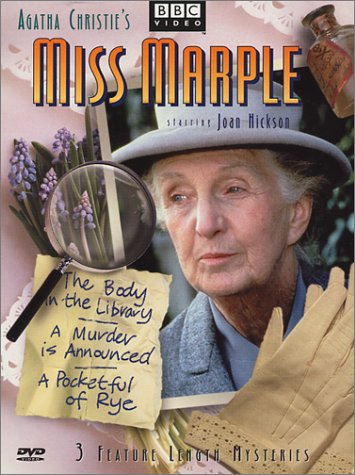 There's another great deal at Amazon today. (7/29/14 only) The Kindle version of The Hunger Games is available for only $1.99. I've seen the movie, but never read the book. Now's my chance!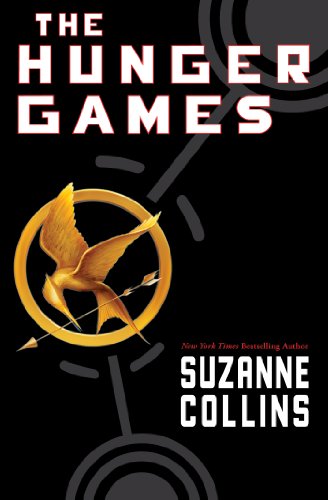 It's the weekend.  Time to relax and kick back.  Now if only you had a good book to read.  Lucky you, because today's Gold Box Deal of the Day at Amazon features tons of Kindle mysteries and thrillers
on sale for just $1.99 each.  Yes, I would say the weekend is off to a very promising start.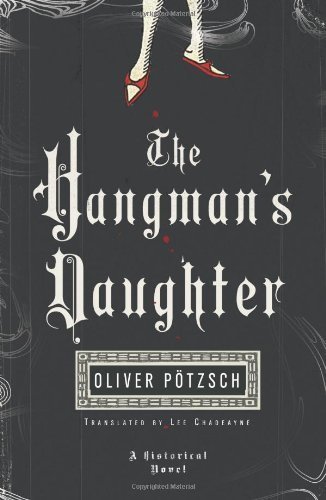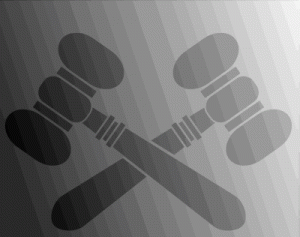 It's surprising how many quotes about the legal system end up in literature.
"Nothing is so unproductive as the law. It is expensive whether you win or lose." ~ The Money Master by Gilbert Parker
In one respect at least the Martians are a happy people; they have no lawyers. ~ A Princess of Mars by Edgar Rice Burroughs
But the Law is still, in certain inevitable cases, the pre-engaged servant of the long purse. ~ The Woman in White by Wilkie Collins
For, according to our old saying, the three learned professions live by roguery on the three parts of a man. The doctor mauls our bodies; the parson starves our souls, but the lawyer must be the adroitest knave, for he has to ensnare our minds. ~ Lorna Doone by R. D. Blackmore
You can hire logic, in the shape of a lawyer, to prove anything that you want to prove. ~ The Autocrat of the Breakfast Table by Oliver Wendell Holmes, Sr.
The other day I mentioned that TeeFury was doing something new.  Here's an example.  This fantastic tee based on Lewis Carroll's books originally debuted last year.  However because of its popularity you can still purchase it in the gallery area of the TeeFury website. The price is higher than the daily featured tee, but hey . . . it's a darned cute t-shirt!
Did you know that Carroll did not use the term The Mad Hatter?  In Alice's Adventures in Wonderland the character is called simply The Hatter.  In Through the Looking Glass he's called Hatta.