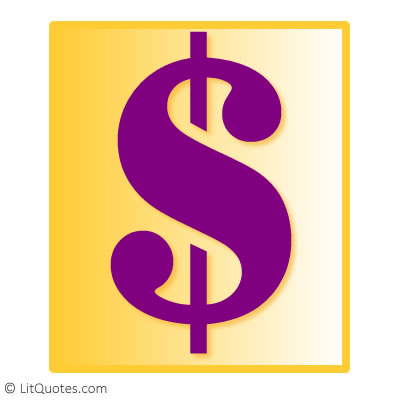 Don't be alarmed, but tax day is coming!  That sad and inevitable fact has got me reviewing my budget and thinking about money.
"Money, you think, is the sole motive to pains and hazard, deception and deviltry, in this world. How much money did the devil make by gulling Eve?" ~ The Confidence-Man by Herman Melville
"Let me give you a tip on a clue to men's characters: the man who damns money has obtained it dishonorably; the man who respects it has earned it." ~ Atlas Shrugged by Ayn Rand
"Death and taxes and childbirth! There's never any convenient time for any of them!" ~ Gone With The Wind by Margaret Mitchell
It has been said that the love of money is the root of all evil. The want of money is so quite as truly. ~ Erewhon by Samuel Butler
I have learned one thing, my friend 'one can get nearly everything with money. It is the hidden machinery which makes the world of success go round. With brains, you say? Yes, money and brains, but without the money brains seldom win alone. ~ No Defense by Gilbert Parker
More Quotes About Money From Literature
Edgar Allan Poe (January 19, 1809 – October 7, 1849) wrote The Raven and other tales of mystery and macabre.  But how much do you really know about him?   A newly released book, Edgar Allan Poe: The Fever Called Living
 should help to answer those questions.
Looming large in the popular imagination as a serious poet and lively drunk who died in penury, Edgar Allan Poe was also the most celebrated and notorious writer of his day. He died broke and alone at the age of forty, but not before he had written some of the greatest works in the English language, from the chilling "The Tell-Tale Heart" to "The Murders in the Rue Morgue"—the first modern detective story—to the iconic poem "The Raven."

Poe's life was one of unremitting hardship. His father abandoned the family, and his mother died when he was three. Poe was thrown out of West Point, and married his beloved thirteen-year-old cousin, who died of tuberculosis at twenty-four. He was so poor that he burned furniture to stay warm. He was a scourge to other poets, but more so to himself.

In the hands of Paul Collins, one of our liveliest historians, this mysteriously conflicted figure emerges as a genius both driven and undone by his artistic ambitions. Collins illuminates Poe's huge successes and greatest flop (a 143-page prose poem titled Eureka), and even tracks down what may be Poe's first published fiction, long hidden under an enigmatic byline. Clear-eyed and sympathetic, Edgar Allan Poe is a spellbinding story about the man once hailed as "the Shakespeare of America."
You might also enjoy the LitQuotes collection of quotes by Edgar Allan Poe.
Today is the first day of autumn. To mark the day, here's a fun collection of five autumnal quotes from literature.
"Draw your chair up and hand me my violin, for the only problem we have still to solve is how to while away these bleak autumnal evenings." ~ The Adventure of the Noble Bachelor by Sir Arthur Conan Doyle
On the motionless branches of some trees, autumn berries hung like clusters of coral beads, as in those fabled orchards where the fruits were jewels. ~ Martin Chuzzlewit by Charles Dickens
It was, as I have said, a fine autumnal day; the sky was clear and serene, and nature wore that rich and golden livery which we always associate with the idea of abundance. The forests had put on their sober brown and yellow, while some trees of the tenderer kind had been nipped by the frosts into brilliant dyes of orange, purple, and scarlet. ~ The Legend of Sleepy Hollow by Washington Irving
The place, with its gray sky and withered garlands, its bared spaces and scattered dead leaves, was like a theater after the performance–all strewn with crumpled playbills. ~ The Turn of the Screw by Henry James
He lowered the window, and looked out at the rising sun. There was a ridge of ploughed land, with a plough upon it where it had been left last night when the horses were unyoked; beyond, a quiet coppice-wood, in which many leaves of burning red and golden yellow still remained upon the trees. Though the earth was cold and wet, the sky was clear, and the sun rose bright, placid, and beautiful. ~ A Tale of Two Cities by Charles Dickens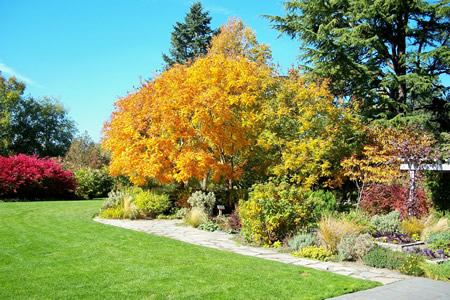 Are you planning a Halloween party?  Maybe you're making Halloween cards to send to friends and family?  If you need some spooky quotes for your projects then LitQuotes can help.  Our spooky, scary quotation collection has over 130 quotes from authors like Oscar Wilde, Edgar Allan Poe and Algernon Blackwood.
For a moment he paused there, the wind blowing his long grey locks about his head, and twisting into grotesque and fantastic folds the nameless horror of the dead man's shroud. ~ The Canterville Ghost by Oscar Wilde
It used to puzzle him that, after dark, someone would look in round the edge of the bedroom door, and withdraw again too rapidly for him to see the face. ~ The Other Wing by Algernon Blackwood
It was already one in the morning; the rain pattered dismally against the panes, and my candle was nearly burnt out, when, by the glimmer of the half-extinguished light, I saw the dull yellow eye of the creature open. ~ Frankenstein by Mary Shelley
Ghastly grim and ancient Raven wandering from the Nightly shore,— Tell me what thy lordly name is on the Night's Plutonian shore!" Quoth the Raven, "Nevermore." ~ The Raven by Edgar Allan Poe
'Tis now the very witching time of night,
When churchyards yawn, and hell itself breathes out
Contagion to this world. ~ Hamlet, Prince of Denmark by William Shakespeare
PS – And if you need a little crafty inspiration check out Star Dust Stamper.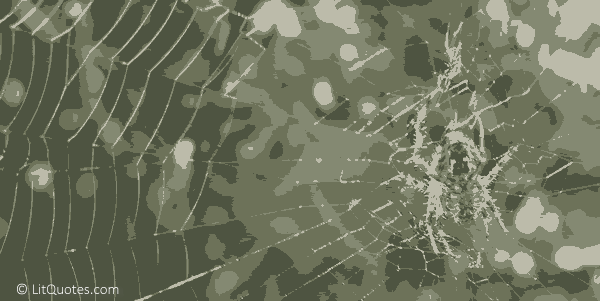 Out of all the tees, mugs, cards and other merchandise in the LitQuotes gift shop, what's the single most popular item? It's this Sherlock Holmes themed license plate frame . . .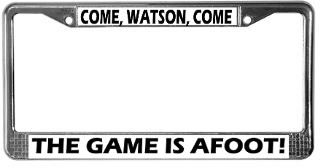 "Come, Watson, come!" he cried. The game is afoot." ~ The Adventure of Abbey Grange by Sir Arthur Conan Doyle
You also might enjoy: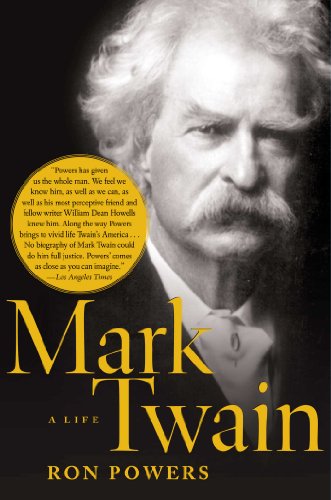 Check out the Kindle version of Mark Twain: A Life
 :
 In Mark Twain, Ron Powers consummates years of thought and research with a tour de force on the life of our culture's founding father, re-creating the 19th century's vital landscapes and tumultuous events while restoring the human being at their center. He offers Sam Clemens as he lived, breathed, and wrote — drawing heavily on the preserved viewpoints of the people who knew him best (especially the great William Dean Howells, his most admiring friend and literary co-conspirator), and on the annals of the American 19th century that he helped shape. Powers's prose rivals Mark Twain's own in its blend of humor, telling detail, and flights of lyricism. With the assistance of the Mark Twain Project at Berkeley, he has been able to draw on thousands of letters and notebook entries, many only recently discovered.
Nothing so needs reforming as other people's habits. ~ The Tragedy of Pudd'nhead Wilson by Mark Twain
Now he found out a new thing–namely, that to promise not to do a thing is the surest way in the world to make a body want to go and do that very thing. ~ The Adventures of Tom Sawyer by Mark Twain
Old habit of mind is one of the toughest things to get away from in the world. It transmits itself like physical form and feature. ~ A Connecticut Yankee in King Arthur's Court by Mark Twain
"Tell Wind and Fire where to stop," returned madame; "but don't tell me." ~ A Tale of Two Cities by Charles Dickens
Could I come near your beauty with my nails,
I could set my ten commandments in your face. ~ Henry VI, Part Two by William Shakespeare
"How beautiful you are! You are more beautiful in anger than in repose. I don't ask you for your love; give me yourself and your hatred; give me yourself and that pretty rage; give me yourself and that enchanting scorn; it will be enough for me." ~ The Mystery of Edwin Drood by Charles Dickens
"Holy men? Holy cabbages! Holy bean-pods! What do they do but live and suck in sustenance and grow fat? If that be holiness, I could show you hogs in this forest who are fit to head the calendar. Think you it was for such a life that this good arm was fixed upon my shoulder, or that head placed upon your neck? There is work in the world, man, and it is not by hiding behind stone walls that we shall do it." ~ The White Company by Sir Arthur Conan Doyle
"From hell's heart I stab at thee; for hate's sake I spit my last breath at thee." ~ Moby Dick by Herman Melville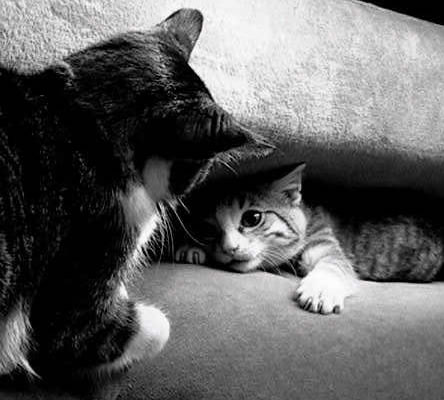 There's love and then there's love that's gone bad. . .
"I loved her till they was a dryness like ashes inside me." ~ The Night Horseman by Max Brand
"Since mine own doors refuse to entertain me,
I'll knock elsewhere, to see if they'll disdain me." ~ The Comedy of Errors by William Shakespeare
He thought her beautiful, believed her impeccably wise; dreamed of her, wrote poems to her, which, ignoring the subject, she corrected in red ink. ~ Mrs. Dalloway by Virginia Woolf
Their lives were ruined,he thought; ruined by the fundamental error of their matrimonial union: that of having based a permanent contract on a temporary feeling. ~ Jude the Obscure by Thomas Hardy
"You said I killed you – haunt me, then! The murdered do haunt their murderers, I believe. I know that ghosts have wandered on earth. Be with me always – take any form – drive me mad! only do not leave me in this abyss, where I cannot find you!" ~ Wuthering Heights by Emily Bronte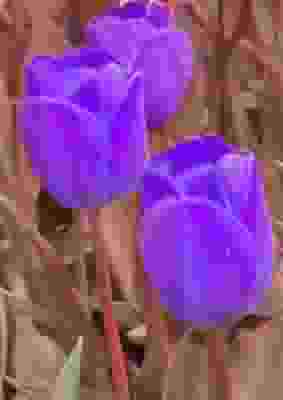 I am wise enough to know that there are some perils from which a man must flee. ~ The Two Towers by J. R. R. Tolkien
"My daughter, there are times of moral danger when the hardest virtuous resolution to form is flight, and when the most heroic bravery is flight." ~ Our Mutual Friend by Charles Dickens
By this, he seemed to mean, not only that the most reliable and useful courage was that which arises from the fair estimation of the encountered peril, but that an utterly fearless man is a far more dangerous comrade than a coward. ~ Moby Dick by Herman Melville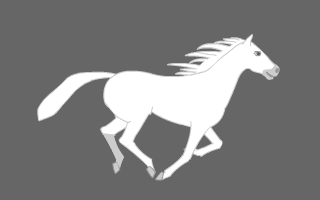 Here are five quotes about the moon from literature. . .
May the wind under your wings bear you where the sun sails and the moon walks. ~ The Hobbit by J. R. R. Tolkien
"O, swear not by the moon, the inconstant moon,
That monthly changes in her circled orb,
Lest that thy love prove likewise variable." ~ Romeo and Juliet by William Shakespeare
"I don't remember forms or faces now, but I know the girl was beautiful. I know she was; for in the bright moonlight nights, when I start from my sleep, and all is quiet about me, I see, standing still and motionless in one corner of this cell, a slight and wasted figure with long black hair, which streaming down her back, stirs with no earthly wind, and eyes that fix their gaze on me, and never wink or close." ~ The Pickwick Papers by Charles Dickens
"There is something haunting in the light of the moon; it has all the dispassionateness of a disembodied soul, and something of its inconceivable mystery." ~ Lord Jim by Joseph Conrad
The sky was a midnight-blue, like warm, deep, blue water, and the moon seemed to lie on it like a water-lily, floating forward with an invisible current. ~ One of Ours by Willa Cather